From The Batman, The Lord of the Rings to our very own Brahmastra, 2022 will be a year of varying nerdgasms
There is a purity and reassurance to the fact that even at a time when box office returns may be uncertain and moviegoing may be on the decline, the number of exciting stories and rich new worlds to explore and get lost in certainly isn't.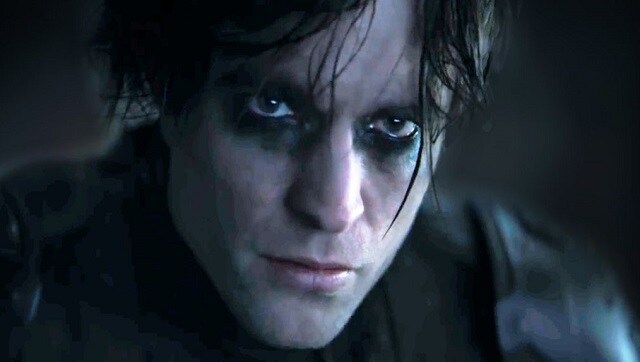 In this, the golden age of geekdom, Sounds Geek To Me is a column that seeks to discuss and dissect the latest from the various fandom universes, new and old. From Marvel to Middle Earth to The Matrix, sci-fi sensations to superheroes, galaxies far far away to wizarding worlds, the column aims to inform, opine and take fantasy storytelling far too seriously.
*
By all accounts, 2022 looks to be an all-you-can-eat buffet of fandom-mania. A year bursting with promising new releases of everything from superheroes and sci-fi sensations to multiverses, Middle Earth, the wizarding world and beyond. Thus leaving me with the fun job of looking ahead to pick apart and predict the standouts amongst the sea of spandex, to examine which movies and shows could well end up stealing the year and dominate pop culture conversations.
Big Bets On The Small Screen
Given the increasing cultural dominance of streaming shows over movies over the last few years, it makes sense to start with the small screen, which, in 2022, promises some of the biggest stories. Hollywood TV in 2022 looks like a series of ambitious, massively-mounted, bet-all-the-marbles big bets for many streaming platforms as they all desperately scrounge around for the next Squid Game or Game Of Thrones.  
Speaking of Westeros, all eyes will be on HBO's Game Of Thrones prequel series House Of The Dragon, expected in the early part of the year. We are all curious to see if and how the series lives up to the (mostly) rich legacy of its predecessors in scale and storytelling. Personally, I am all in. I say bring on the dragons, unnecessary warfare, and creepy siblings.
Just as hotly anticipated is Amazon Prime Video's own sprawling streaming epic, The Lord Of The Rings: The Rings Of Power, a prequel series set years before the movie trilogy. Reported to have cost close to a billion dollars, the show hits our screens in September. While it may have pulled in record-breaking numbers for the streamer, Amazon's fantasy big bet from last year, The Wheel Of Time, was far from encouraging, and we can only hope The Lord Of The Rings lies in more capable hands. Especially after that spectacularly unnecessary Hobbit prequel trilogy (yeah, I said it. Come at me, bro).
Elsewhere on the bingeable no-brainer franchise front, we have a new season of Stranger Things to look forward to. Netflix's smash hit sci-fi sensation is far from prestige storytelling, essentially offering the same comfortable Demogorgon-filled thrills season after season. Still, with COVID anxiety on the rise once again, I could certainly go for a paranormal escape into the Upside Down with Will, Eleven, and the gang right about now.
While those may be the obvious picks leading the charge of hype and hope, the stupendous-scale-streaming-series I am most cautiously excited about this year is Paramount+'s Halo video-game adaptation. After years of speculation and delays, we will finally get to see the live-action version of the iconic Master Chief go on a Covenant-killing, alien-ass-kicking rampage.
For the uninitiated, you do not need to know much beyond the fact that there is a badass in a cool suit with guns and hordes of ugly alien invaders who he has to blow to kingdom come. If you want a taste, you can catch the bloody promising teaser here. To answer the obvious question, I am sure they will tie up with a local streamer so Indian audiences can catch it, failing which we will all just have to get creative on the internet, won't we? (Also, if we are really putting our money on stuff, more than Demogorgons, dragons, and aliens, if I had to bet on one show stealing the year it's Hulu's Pam & Tommy miniseries, which revisits the 1995 scandal behind the world's first celebrity sex tape. Trust me when I say that, chances are, a few months from now, it is all we are going to be talking about).
Marvel TV And The Disney+ Domination 
And of course, what nerding-out-on-the-small-screen discussion is complete without talking about Marvel TV. 2021 was the year Marvel superheroes set their sights on streaming (sorry, Martin Scorsese), with the superhero-landing of five Avengers-spin-off series on Disney+ Hotstar. And 2022 looks like the Marvel Cinematic Universe's most prolific year yet with multiple releases of super-people in the pipeline. (The Marvel Wikipedia page says they have shows planned through till 2028. I am already tired).
While we do not know the specifics of exactly what is dropping this year, we can make some fairly educated guesses. First up, in March, we will see a British Oscar Isaac and Ethan Hawke jump on the MCU bandwagon with Moon Knight, the trailer of which just dropped. The series sees Isaac as an ass-kicking hero with dissociative identity disorder (DID). I know. Sounds weird. But if that insane viral video of Isaac training for the part is anything to go by, you can go ahead and take my money.
Elsewhere there is Ms Marvel with young Iman Vellani playing the popular teenage superhero. While I am personally tired of coming-of-age origin stories, she is Marvel's first Muslim superhero in a series co-directed by talented Pakistani filmmaker Sharmeen Obaid-Chinoy, and it's rumoured to feature Khans of both Fawad and Farhan varieties in supporting roles. #BrownPowerRepresenttt. There are also rumours of She-Hulk and the Nick Fury-centred Secret Invasion also set to drop this year.
But while Marvel's slate is all well and good, there ain't no superhero series I am more excited for than Season 3 of Amazon Prime Video's unhinged satire The Boys. Featuring arguably the sharpest, most refreshing superhero storytelling of the last few years, our favourite heroes behaving badly are back this June for more gloriously violent, whale-demolishing, and (Billy Butcher voice) f**king diabolical antics. If that is not enough, there is also an animated spin-off series, aptly titled Diabolical, hitting our screens in March.
2022 is also the year that Disney+ is all set to expand its Star Wars-on-streaming universe, beyond the well-crafted The Mandalorian and instantly forgettable The Book Of Boba Fett. Aside from Season 3 of The Mandalorian, there's also Andor, a spin-off series following the early adventures of Rogue One's Cassian Andor (Diego Luna) as a resistance fighter in the Rebellion. There is also the much anticipated Obi-Wan series, which takes place during the Jedi exile's time on Tattooine as he protects a young Luke Skywalker. The series will see both Ewan McGregor and Hayden Christensen reprise their roles. Sold. I need more lightsaber duels in my life.
Caped Crusaders On The Big Screen 
On the big screen this year, it is all about Marvel vs DC vs Pandora. Starting with the supes, at the risk of taking sides, I am still fairly optimistic about the DC slate.
The MCU seems to be bogged down by its templated interconnected sameness, and projects which seem more reliant on and preoccupied with the consequences of what came before (and/or setting up what is to come after) than offering a great standalone movie experience.
For those of us tired of the demands of cinematic universes who just want to watch great individual movies, DC has a lot of promise in store this year. Beginning of course with the brooding Dark Knight himself. It is Matt Reeves, it is Robert Bat-tinson, in a gritter, moodier The Batman. Sign me the hell up.
If that is not enough angry violence for you, DC also has the much-hyped Black Adam, which finally sees the already-superhero-looking Dwayne Johnson get his spandex on as one of DC's most powerful villains. Elsewhere, DC is also dishing out its own multiverse movie with the long-delayed issue-riddled The Flash. Expect multiple Flashes and multiple Batmen (with both Michael Keaton and Ben Affleck reportedly set to reprise their roles). Not to mention Aquaman 2, a sequel to the surprisingly satisfying Jason Momoa-led fish-in-action romp.
On the MCU front, it is raining auteur-led sequels with Sam Raimi getting his magic on with the much-discussed Doctor Strange in The Multiverse Of Madness. The sequel sees our favourite flying cape and Sorcerer Supreme (Benedict Cumberbatch) team up with a post-WandaVision Scarlet Witch (Elisabeth Olsen) to heal the fractured Multiverse after a teenage Spidey's nervous nattering messed up a selfish spell in Spider-Man: No Way Home (I will never not find that ridiculous). There is also Ryan Coogler's ongoing, plagued Black Panther: Wakanda Forever, which looks to carry forward the legacy of the culture-defining first film after the untimely passing of Chadwick Boseman. Me? I am personally raring to go for more of Taika Waititi's irreverent take on Thor with Thor: Love And Thunder, with none other than Christian Bale joining on to play the big bad.
Those aside, the sequel that has got me most pumped involves plunging back into Pandora with the frequently-delayed Avatar sequels, the first of which is expected to drop at the end of the year. Avatar [2009] remains one of my favourite blockbusters, and I could certainly go for some new adventures with Jake Sully, Neytiri, and the Omaticaya people. If aliens are not your jam, and it is good old-fashioned adrenaline-fuelled action insanity you are after, then there is also new instalments of both John Wick and Mission: Impossible headed our way. Both towering examples of action-franchise-filmmaking at its finest, and both led by ageing movie stars that make you wonder how many more of these they got left in them.
A few parting special mentions. No conversation about blockbuster spectacles would be complete without mentioning our very own homegrown fantasy franchise attempt in Brahmastra which I for one am eagerly awaiting. There is also the third Fantastic Beasts outing (hopefully the last), while the studio suits try to figure out how to take the Wizarding World forward. It is also going to be an exciting year for animation with Spider-Man: Across The Spider-Verse Part 1 - a sequel to Spider-Man: Into The Spider-Verse, the best Spider-Man movie of the last few years (Yeah, even better than that one).
Aside from their massive Netflix blockbuster The Grey Man (starring Ryan Gosling, Chris Evans, and featuring our very own Dhanush), the Russo Brothers will also attempt to make a streaming cinematic universe with Citadel. The ambitious undertaking involves interconnected shows from around the world; the Hollywood one rumoured will feature Priyanka Chopra Jonas and Richard Madden, and the Indian one set to be helmed by Raj and DK with Varun Dhawan and Samantha both reportedly attached. They certainly have my attention.
It is a testament to 2022 in entertainment that there is so much I have not even mentioned, whether it is a slate of new Star Trek projects to the new Jurassic World. What a time to be a nerd eh? To me, the shortlist of titles touched on above is a sign of hope. There is a purity and reassurance to the fact that even at a time when box office returns may be uncertain and moviegoing may be on the decline, the number of exciting stories and rich new worlds to explore and get lost in certainly isn't.
Suchin Mehrotra is a film journalist and movie junkie who sincerely believes movies can change the world. You can find him on Twitter at @suchin545.
Entertainment
The trailer of House of the Dragon made many fans nostalgic as it shows glimpses of the locations from the Game of Thrones series such as a painted table that doubled as a map at Storm's End and Great Hall at King's Landing, among others.
Entertainment
Hansal Mehta on his short Baai in Modern Love Mumbai: 'My stories are an extension of myself, so while there is a romance, there is also going to be a reflection of the world around us in it'
Opinion
Benedict Cumberbatch's Doctor Strange: In the Multiverse of Madness has taken a great start at the domestic box office.