Mob lynching: Modi summoned various police officers before Alwar death, told them to 'keep India's social fabric intact'
Recent spate of lynchings prompted Narendra Modi to summon police officers from various states & direct them to 'ensure they keep the social fabric intact'.
New Delhi: The recent spate of lynchings in the country – two in Uttar Pradesh, and one each in Jharkhand, Maharashtra, Tripura and Karnataka – many of which were fuelled by rumours circulated on social media channels, prompted Prime Minister Narendra Modi to summon police officers from various states and issue them a directive to "ensure they keep the social fabric intact, monitor the elements trying to disrupt peace and prevent violent incidents fuelled by social messaging services".
Modi made his statement in a closed door meeting held in the National Capital before the latest such death occurred, in Rajasthan's Alwar, sources with knowledge of the proceedings told Firstpost. These killings were allegedly carried out in response to unverified claims of cow smuggling, and "child lifting".
A note accessed by the Firstpost reveals that Modi had asked the senior police officers to proactively quell the rumour mongering and act swiftly. "To ensure that the morale, patience and resolve of society remain intact in face of inimical forces spreading misleading messages. Any such efforts should be monitored very closely," the prime minister had told the senior cops while advising that various agencies and state police should be prompt in sharing information and technology and mutual coordination among the agencies should be a matter of commitment rather than a mere formal mechanism. Law and order is a state subject according to Schedule 7 of the Constitution.
Modi said that while police patrolling vans have increased in the last couple of decades, it does not seem to have the same impact as that of foot patrolling in villages, towns and cities. He wanted to increase "visible presence of police in sufficient numbers among the local population."
This was not the prime minister's first advice to top cops – to embrace the reform and serve the people better by qualitative changes in police structures. Firstpost has accessed a 2016 note which shows that Modi had suggested that state police should focus on developing 'soft-skills' to understand mob psychology and develop the means to handle it.
"Issues related to mob psychology and handling of different kind of mobs could be studied by the police personnel with the help of domain knowledge centres that exist outside police structures… focus on acquisition of helicopters and drones alone would not address emerging law and order related issues, for which, regular police patrolling and constabulary-based intelligence generation are key ingredients, that would act as important force multipliers, augmenting police visibility on the ground and generating a positive public image," Modi had said.
Since police is a state subject, it was the responsibility of state DGPs to act and have eyes and ears on the ground. But, the mob lynching cases in the last few months show that police and political leadership failed on both the counts. This is also evident from the recent Supreme Court directive, that has been forwarded to the states as exhaustive instructions for state forces. These instructions too suggest that state police needs to work with local intelligence to prevent mob violence.
Moreover, the guidelines have made state police officials accountable for mob lynching and the apex court has even directed punitive action against those responsible.
If a police officer is found snuggling with politicians of different hues and fails to comply with the directive, he or she would be punished. A senior police officer on the condition of anonymity told Firstpost that political interference in certain cases is a reality and obstructionism is just one aspect of manipulations.
"There has to be collective will to deal with the issue. There cannot be a parallel system and nexus," he said.
A senior IPS officer, NC Asthana, in his book went a step further and criticised the police leadership's closeness to politicians and for the inaction and trauma caused to the common man by the cops in various situations. He wrote: "Police is a department to which people go only when they are in acute distress of some kind, and they do expect help from police. Unfortunately, the reality of India is that they seldom get it. Not only that the police do not do anything to help the people, they are often the biggest tormentors of the common man. The inaction of the police, their apathy, or their abuse of power is all the more reprehensible because people in distress are in no position to argue with them. If they argue, they invite more trouble. This is an incontrovertible fact. One who has any doubt about it, has either not had enough experience with the police in India or is an outright liar."
These are the strong words from a senior IPS officer and, in a way, a candid admission that his tribe failed to live up to expectations and in essence, still functions very much the same way it functioned 150 years ago – its resources may have changed but its mind and spirit remains the same.
On the other hand, a senior police officer countering the argument said that mob violence poses multi-pronged challenges for police while highlighting the extensive outreach and role of social media in fanning social tensions and instigating violence. He also said that, in some cases, arresting and prosecuting mobs indulging in violence was difficult as the existing provisions of CrPC were inadequate.
To bring the perpetrator to justice, he suggested an amendment in the Indian Evidence Act, whereby an individual present at the scene of violence can be presumed to be involved unless he is able to prove innocence. "There are also practical challenges in tackling such elements. Besides, there is another challenge of countering and responding to the constant airing of opinions on social media forums," the officer said.
Apex court steps in, asks state govts to act
On 17 July, the Supreme Court issued comprehensive directives to state governments to prevent incidents of mob lynching and made the state police accountable. Subsequently, the home ministry issued an advisory to the states, asking them to appoint nodal officers.
The advisory said: "The state governments (are) to designate a senior police officer not below the rank of Superintendent of Police (SP) as nodal officer in each district and such nodal officer shall be assisted by one of the DSP rank officer for taking measures to prevent incidents of mob violence and lynching."
The states have been told to constitute a special task force to procure intelligence reports about the people who are likely to commit such crimes or who are involved in spreading hate speeches, provocative statements and fake news. The state governments have also been asked to identify districts, sub-divisions and villages where instances of lynching and mob violence have been reported in the last five years and the process of identification must be completed within a period of three weeks.
"The nodal officer (SP) so designated shall hold regular meetings (at least once a month) with the local intelligence units in the district along with all station house officers of the districts so as to identify the existence of the tendencies of vigilantism, mob violence or lynching in the district and take steps to prohibit instances of dissemination of offensive material through different social media platforms or any other means for inciting such tendencies. The SP shall also make efforts to eradicate hostile environment against any community or caste which is targeted in such incidents. It shall be duty of every police officer to cause a mob to disperse, by exercising his power under section 129 of CrPC, which in his opinion has a tendency to cause violence or wreck the havoc of lynching in the disguise of vigilantism or otherwise,"
"The state governments shall prepare a lynching/mob violence victim compensation scheme in the light of the provisions of Section 375 A of CrPC within one month from the date of the Supreme Court judgment ie 17 July, 2018. In the said scheme for computation of compensation, the state governments shall give due regard to the nature of bodily injury and loss of earnings including loss of opportunities of employment and education and expenses incurred on account of legal and medical expenses. The said compensation scheme must also have a provision for interim relief to be paid to the victim or next of kin of deceased within a period of 30 days of the incident of mob violence/lynching," the advisory said.
The most important part of the three-page note sent to the states is the one that ensures accountability of the police officers and subordinates. If any lapses are found, it said, appropriate action should be taken against them.
"Whenever it is found that a police officer or an officer of the district administration has failed to comply with the aforementioned directions in order to prevent and/or investigate or facilitate expeditious trial of any crime of mob violence and lynching the same shall be considered as an act of deliberate negligence and/or misconduct for which appropriate action must be taken against him/her and not limited to departmental action under the service rules. The departmental action shall be taken to its logical conclusion preferably within six months by the authority of the first instance," the directive to states said.
Commenting on the directive, a senior officer said that it should act as a deterrent to police forces across the states and that it is going to be a real test of the police leadership. He said that the police, if wishes, can establish the rule of the law.
Nevertheless, the central government also constituted a high-level committee chaired by Union home secretary Rajiv Gauba, to deliberate in the matter and make recommendations to a Group of Ministers (GoM) headed by Union home minister Rajnath Singh. The GoM will make final recommendations to Modi.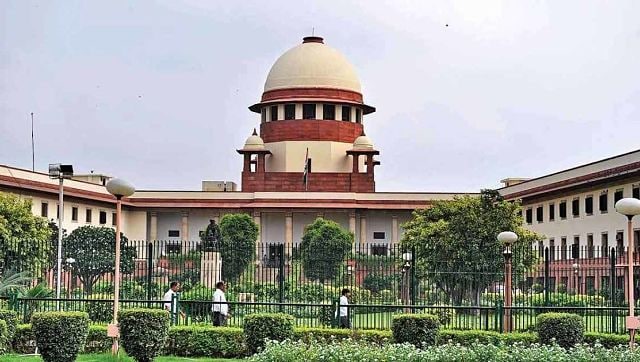 India
The top court has also asked the Centre and Tripura government to make necessary arrangements to ensure the safety of ballots and counting of votes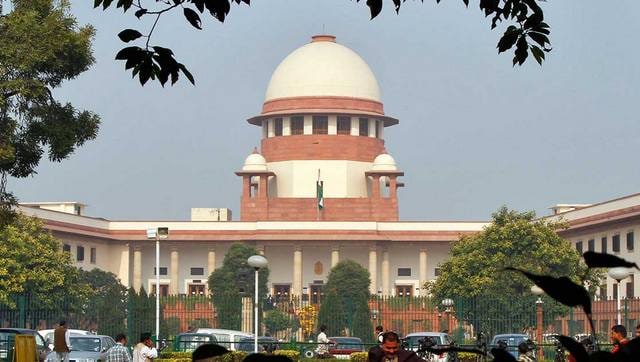 Politics
The plea for contempt action has been filed as there have been repeated incidents of violence in the state ahead of local body elections
India
For decades, Indian liberals have controlled the levers of power. They have conditioned everyone to think in a certain way about who is important and who is not. While they have had to yield the levers of power, the mental conditioning is harder to get out of our heads