Anatomy of lynching: Muslims live in fear after Hapur violence; cows still suffer on streets despite holy tag
In the latest incident of lynching, a group of villagers beat to death 28-year-old Rakbar Khan in Rajasthan's Alwar district on Friday.
Editor's note: According to the Ministry of Home Affairs, between 2014 and 3 March, 2018, 45 people were killed in mob lynchings across nine states in India. In the latest example, a group of villagers beat to death 28-year-old Rakbar Khan in Rajasthan's Alwar district, an incident that came to light just five days after the Supreme Court urged the Centre to frame a law to curb lynchings. In a three-part series, Firspost analyses the psyche of the mob and the reasons that fuel this mobocracy across the country.
Read Part I of the series here.
***
Lucknow: First, they came for Mohammad Akhlaq in Uttar Pradesh's Dadri, then Zahid Rasool Bhatt in Srinagar in Jammu and Kashmir, Mazlum Ansari and Imteyaz Khan in Jharkhand's Latehar district, the Dalits in Gujarat, Pehlu Khan in Rajasthan, Junaid Khan in Ballabhgarh, Qasim and Samiuddin in Hapur, and several others in between.
All in the name of the holy cow, this is a list of lynchings — not a new trend in India, but one that has seen a spike in the four years since the Narendra Modi government came to power. An IndiaSpend report from last year lays bare the statistics of lynchings in the nation.
Most such hate crimes have been concentrated in states governed by the Bharatiya Janata Party, and an accused has been convicted in only one case, so far. In several of these incidents, FIRs were lodged against the victims, many of whom were cattle traders or dairy farmers from the minority community, and the perpetrators let off. A central minister recently made news for getting photographs clicked with eight men, who were convicted for killing a Muslim meat trader in Jharkhand, and welcoming them at his house.
What of the families that suffered the loss of loved ones and sole breadwinners, and what of the humble cow — probably mooing #NotInMyName — amid this sudden surge of love for the animal and hate for fellow citizens?
Families reveal the wounds, still raw
The world turned upside down for Anas' family last month, when they got to know that their father Qasim, a 45-year-old cattle trader, had been beaten to death allegedly by a mob infuriated by rumours of bovine smuggling in Hapur district of Uttar Pradesh. The mob, which included many minors, showed no mercy to Qasim and Samiuddin, 65, who underwent a surgery last week after being brutally beaten up for trying to save Qasim.
Qasim's autopsy report revealed that he had sustained 10 grave injuries. His brother Salim is still in trauma, and the family has lived in fear since the incident. "We don't know when people will barge into our homes and beat us to death," said Salim. "My brother was killed by the mob, which alleged that he was involved in cow smuggling. He was a cattle trader. Our family has been involved in the trade for two generations. We love every animal like our own. How can someone just make allegations and kill?"
He has no faith left in society.
"Many boys part of the mob knew Qasim well, yet they killed him. The police are trying to make the incident appear as a case of road rage, but the videos viral on social media show it was a cold-blooded murder. We don't step out now for fear, and people have stopped speaking to us, especially the Hindus," Salim said.
Always fearing for their lives, Muslims in his village go out to buy supplies only in groups. They have also stopped eating non-vegetarian food, and their children are forbidden from stepping out of the house, even for school or play.
The family is suffering because they lost their main breadwinner. "For how many days will people stay inside their homes?" Salim asked.
The same tale of suffering is narrated by Vakil Ahmad, whose father was lynched last year by a mob in Bulandshahr in Uttar Pradesh, not over cow worship but on another pretext. He now lives in Aligarh but has not been able to get a job to feed his family.
"Our family was boycotted after my father's death," he said. "Everyone knew he was murdered in broad daylight. The shopkeepers denied us salt and sugar. The officials denied us rations, and we brothers lost our jobs. This is India for us."
"In the whole village, there was only one Hindu family that supported us, and that family, too, had to face society's anger. We eventually had to shift to Aligarh," he added.
Cows suffering, not thriving
Sadly, the condition of the "gau mata" has not improved despite the large-scale slaughter.
India is home to as many as 5 million stray cows that roam the streets, often causing road accidents in which more than 300 people died in the last two and a half years.
Cow activist Sunil Singh, who was earlier related to a Hindutva outfit, complained that the BJP government had promised to protect cows in its election manifesto but did little on the ground to save the animals.
"Uttar Pradesh chief minister Yogi Adityanath had staged a drama. He ordered the closure of all slaughterhouses in the state, but many of them still function illegally in every city. Cow smuggling has also increased. The animals still roam on the roads, eat plastic and die. Nothing concrete has been done to save them," he said.
Recently, seven cows were found dead in Lucknow. An inquiry was ordered, but nothing conclusive was found. In March, several cows were found dead in Lakhimpur Kheri district, and people had even held protests. The police registered a case but could not ascertain the cause of death.
According to agriculture scientist Balbir Singh, the problem in India is that people who buy cows for milk desert the animals after they stop producing it. "The cow is a profit-making animal in India. People don't want to keep it when it stops producing milk. They are then left on the streets to die," he explained. "The practice of abandoning the animal has been followed for ages, and only awareness can stop this."
It may be mentioned that Prime Minister Narendra Modi had announced the Rashtriya Gokul Mission and pumped in Rs 500 crore to raise desi (indigenous) cows. Also, the central government spent $41 million between 2014 and 2016 to set up cowsheds.
But AK Yadav, who runs one such gaushala on the outskirts of Lucknow, complains that his cowshed is overcrowded. "I had a place for 40 cows, but there are more than 200 animals in my shed now. People leave the cows on the roads, where they eat plastic and garbage. Many get injured in road accidents and die. There is no one to take care of them," he said. "Cows are abandoned also because Hindus will not buy or take them even for free once they stop giving milk, and they will never sell the cows to Muslims because they know they will be slaughtered."
Despite "cow-protection policies", India is one of the world's top beef exporters, with all-time high exports of $4.78 billion in 2014-2015.
The author is a Lucknow-based freelance writer and member of 101Reporters.com, a pan-India network of grassroots reporters.
Business
This isn't the first time CAIT, which has been demanding a codified law for e-commerce since 2017, has taken aim at Amazon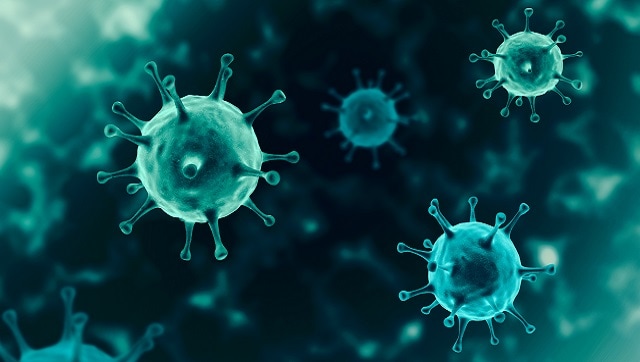 World
The scientists have warned that this variant carries an 'extremely high number' of mutations may drive further waves of disease by evading the body's defences
World
Rittenhouse hails from Illnois' Antioch, which is around 24.14 kilometers from Wisconsin's Kenosha. The white teenager, who lived with his mother, has been described as an 'admirer' of the police.