SC tells Parliament to draft new law on mob lynching, condemns 'mobocracy': Highlights from judgment
The Supreme Court bench passed a slew of directions to provide 'preventive, remedial and punitive measures' to deal with offences like mob violence and cow vigilantism.
Condemning the rising incidents of lynching cases in India, the Supreme Court on Tuesday instructed Parliament to come up with a new law which would deal with offences of mob-lynching. A bench headed by Chief Justice Dipak Misra condemned case of mob-lynching and called the incidents "horrendous acts of mobocracy" which cannot be allowed to become a new norm. Pronouncing the judgment, Misra said that no one can take the law into their hands or become a law unto himself.
The bench, which also comprised Justice A M Khanwilkar and Justice D Y Chandrachud, said it was the duty of state governments to ensue law and order in society, besides ensuring that the rule of law prevailed. The bench passed a slew of directions to provide "preventive, remedial and punitive measures" to deal with offences like mob violence and cow vigilantism as it said that it was the duty of state governments to ensue law and order in society. "Citizens cannot take law into their hands and cannot become law unto themselves," the bench said.
The top court passed the order on a plea seeking formulation of guidelines to curb such violent incidents in the country. Here are the highlights of the judgment:
It shall be the duty of the central government as well as the state governments to take steps to curb and stop dissemination of irresponsible and explosive messages, videos and other material on various social media platforms which have a tendency to incite mob violence and lynching of any kind.
The police shall cause to register FIR under Section 153A of IPC (promoting enmity between different groups on grounds of religion, race, place of birth, residence, language, etc) and/or other relevant provisions of law against persons who disseminate irresponsible and explosive messages and videos having content which is likely to incite mob violence and lynching of any kind.
The state governments shall prepare a lynching/mob violence victim compensation scheme in the light of the provisions of Section 357A of CrPC within one month from the date of this judgment.
The cases of lynching and mob violence shall be specifically tried by designated court/fast track courts earmarked for that purpose in each district. Such courts shall hold trial of the case on a day to day basis.
To set a stern example in cases of mob violence and lynching, upon conviction of the accused person(s), the trial court must ordinarily award maximum sentence as provided for various offences under the provisions of the IPC.
Wherever it is found that a police officer or an officer of the district administration has failed to comply with the aforesaid directions in order to prevent and/or investigate and/or facilitate expeditious trial of any crime of mob violence and lynching, the same shall be considered as an act of deliberate negligence and/or misconduct for which appropriate action must be taken against him/her and not limited to departmental action under the service rules. The departmental action shall be taken to its logical conclusion preferably within six months by the authority of the first instance.
The states are directed to take disciplinary action against the concerned officials if it is found that (i) such official(s) did not prevent the incident, despite having prior knowledge of it, or (ii) where the incident has already occurred, such official(s) did not promptly apprehend and institute criminal proceedings against the culprits.
It is the duty of the state to ensure that the machinery of law and order functions efficiently and effectively in maintaining peace so as to preserve our quintessentially secular ethos and pluralistic social fabric in a democratic set-up governed by rule of law.
Apart from the directions we have given hereinbefore and what we have expressed, we think it appropriate to recommend to the legislature, that is, the Parliament, to create a separate offence for lynching and provide adequate punishment for the same. We have said so as a special law in this field would instill a sense of fear for law amongst the people who involve themselves in such kinds of activities. There can be no trace of doubt that fear of law and veneration for the command of law constitute thefoundation of a civilized society.
The horrendous acts of mobocracy cannot be permitted to inundate the law of the land. Earnest action and concrete steps have to be taken to protect the citizens from the recurrent pattern of violence which cannot be allowed to become "the new normal". The State cannot turn a deaf ear to the growing rumblings of its People, since its concern, to quote Woodrow Wilson, "must ring with the voices of the people."
The following is the full text of Supreme Court judgment on lynching and vigilantism:

With inputs from PTI
Find latest and upcoming tech gadgets online on Tech2 Gadgets. Get technology news, gadgets reviews & ratings. Popular gadgets including laptop, tablet and mobile specifications, features, prices, comparison.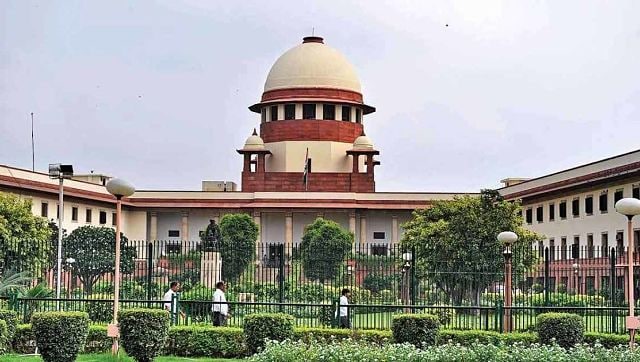 India
The bench headed by CJI SA Bobde was hearing pleas filed by Rajya Sabha MPs Manoj Jha and Tiruchi Siva, and one by Rakesh Vaishnav of Chhattisgarh Kisan Congress
India
India has been ranked lower than its neighbours, including Pakistan (88), Nepal (73) and Bangladesh (75), in the global report released recently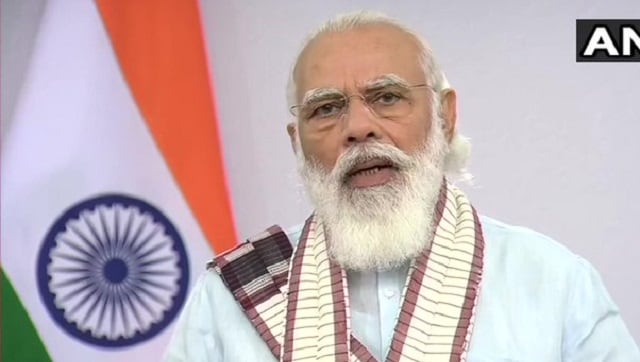 India
Acknowledging that the country has come a long way in the fight against the pandemic since the 'Janata Curfew' in March, Modi said that India has been more successful in saving the lives of its citizens than more prosperous countries.