Democracy in India Part 13: Girls' empowerment begins right inside homes in Pune district's Shirur taluka
The international women's day which began from America in 1909 reached this year directly into the homes of 14 villages in Shirur in a substantive and politically meaningful way.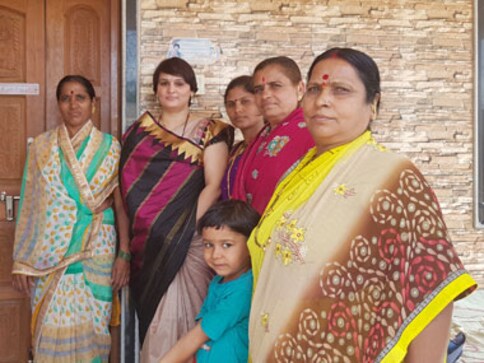 Editor's Note: As the Indian Republic turns 70, Tufail Ahmad begins a journey through the country to examine the working of democracy at the grassroots level. Inspired by the French author Alexis de Tocqueville, who toured America and wrote Democracy in America, the author — a former BBC journalist and now senior fellow at the Washington-based Middle East Media Research Institute — will examine how sociological realities of India and the promise of democracy interact with each other in shaping the lives of the Indian citizen. This report is the thirteenth in a series called "Democracy in India".
Vitthalwadi village (Shirur taluka, Pune district): On my journey to map out democracy's progress in India, a unique movement for the empowerment of girls forced me to visit some villages in Shirur taluka (sub-division) of Pune district. With growing democratic awareness worldwide, the international women's day which began from America in 1909 reached this year directly into the homes of 14 villages in Shirur in a substantive and politically meaningful way.
In cities, we do see elite women attend events to mark women's day on 8 March. However, in a case of extraordinary intellectual leadership, Rekha Mangaldas Bandal—a first-time politician who represents the 14 villages of Talegaon Dhamdhere-Ranjangaon Sandas seat in Pune Zilla Parishad—did two things: first, she invited all women from these villages to attend a women's day event and then took the message of girls' empowerment, literally, to their doors. For a village woman to abandon her day's work to attend an event is a revolutionary act because it is on her shoulders the entire household responsibilities rest.
Bandal, with the assistance of anganwadi workers, visited every village and readied a list of all girls and women present in every home. Once, the list was ready, she prepared 6,000 nameplates having the names of girls and women. "It is always that nameplates at doors have men's names. I wanted to do something different," Bandal said. Men agreed. Doors of homes in these villages now have the nameplates of their daughters – and of wife, mother or daughter-in-law in cases where there are no daughters. Homes which have many daughters have nameplates with multiple names.
In one village, Dingraswadi, Bandal faced resistance from men who said: the nameplate will bring dishonour if the girl eloped and married a boy against the family's choice. Even this fear reveals democratic empowerment of girls who can marry out of their own choice across caste and religion. Traditionally, homes in Indian villages were identified by names of men. But, homes in these villages are beginning to be identified by names of daughters. Now, girls in these villages have found a new sense of awareness about their existence and identity. And they talk about it.
At Vitthalwadi village panchayat, I met with a group of men and women. Manisha Gawre said: "My daughter tells her brother, bhaiyya zyada bolne ka naheen, ab yeh ghar mera ho gaya hai (Brother, do not outtalk me; this home now belongs to me)." Conversation can be a tool of empowerment. Bandal observed: "One girl told me that the nameplate has given me a new urja (energy). A mother said, ab meri beti mere ghar ki pehchan hai (now my daughter is the identity of my home)." Dilip Gawre, a villager, said that due to growing awareness about equality, families distribute sweets when a girl is born unlike in the past when it was done only on a son's birth.
I met these men and women at panchayat buildings. At Ranjangaon Sandas, Sandhya Ranade, a panchayat member, said that earlier people would not know about women in the house, but now their names are in public. Payal Rakshe, who just passed XII class, said that respect for girls has risen suddenly after the nameplates came. Jaishree Tukaram Pathare noted that now women say if Rekha Bandal can handle so many villages, why can't we do it in our village. Reshma Riyaz Shaikh, a housewife, remarked that all Muslim homes too have the nameplates in girls' name.
In the US, democracy grew from below and therefore there is mass awareness among Americans about their rights and duties. In the UK, democracy emerged from the royalty and over a few centuries, democratic values became part of people's consciousness. In India, democracy emerged from the government and was thrust upon people in 1950 through a set of institutions created by the Constitution. Democratic ideas are reaching masses through electoral politics.
Lalita Gawre is 69 years old – same as the age of democracy in India. She said: "Forty years ago, a woman had to take chappal (slipper) in hand when going somewhere if men were sitting nearby. She had to cover her head with pallu (the end of her saree)." As she spoke these words, I looked around. All women did not have pallu on their heads and were sitting next to men. This is the real social change democracy has brought in Indian society. Democracy is understood as a system of government and a movement of ideas. In these meetings, it is empowering women as never before.
A big criticism against women being elected to panchayats across India is that it's not they but their husbands and sons who represent them in meetings. "I have become sarpanch (village head)," a youth said in Morena, Madhya Pradesh. What he meant was that his mother was elected sarpanch. Sons and husbands do represent women sarpanches Bihar, Uttar Pradesh and many states. But, this is not possible in these villages. Reshma Kale, a sarpanch at Nimgaon Mhalungi, said: "It's not so in our village. I attend the meetings, not my husband." She added: "First time I went to attend the meeting, there were questions in my mind. But when the meeting started, I felt everything is doable."
Elections and panchayats are the training ground for women. It is through them that their political socialisation takes place. For example, Rekha Bandal learnt ways of politics by attending political events along with her husband whose family too had no background in politics. Currently, 19 states in India give 50 percent quota in Panchayati Raj Institutions (PRIs). Vikas Shivale, a sarpanch at Parodi village, said that the implementation of 50 percent quota for women in PRIs has become a big source of women's empowerment. For example, Shivale noted that his panchayat decided to give Rs 5,000 to a first-born girl and Rs 1,000 if she already had a brother.
This was like the panchayat's own rule. Raviraj Temgire, a businessman at Parodi, remarked that men are registering farmland and homes in joint name with the wife. I felt it could be a one-off, but Temgire insisted that it is due to democratic awareness, noting: "The new thinking is that she has come to our village after marriage. So, she should have something in her own name. Roughly seventy percent men do this." Sheetal Temgire, a BCom student, pointed out that her father has two acres of farmland in his name and put five acres in mother's name.
Shivale said the panchayat ensures that the home is registered in the name of both wife and husband; and in the cases where an elderly man dies, the home is transferred to both the mother and her son. Part 7 of this series argued that economic deprivation, famines and farmers' suicides result when locals are not part of the government. In these Shirur villages, I heard stories of unbelievable empowerment. Alka Nadyashwar Raut, a former sarpanch of Vitthalwadi, noted how they banished gutka and ordered shops not to sell goods in plastic bags. Jyoti Lokhande, a villager in Parodi, said that women's groups track expecting women and ensure regular medical check-up.
Emboldened by the new-found sense of empowerment of women, Rekha Bandal has already prepared a project, with a CSR team of a private firm, to plant 5,000 mango trees in the courtyards of homes. Her idea is this: since these are fruit trees, villagers will nourish them; the trees will have the nameplate of girls who will be remembered even when they are gone after marriage to other villages. We can assume that these girls will carry a mini democratic revolution directly into the homes of their husbands. But, her project is inspired by environmental reason: the Shirur taluka records less rain and it is expected that tree plantation will help in the long run.
I noticed a high level of democratic awareness. So, I asked Shrinivasrao Sohoni, a former secretary to the president of India who has also served as an IAS officer for decades across Maharashtra, to explain if there is something unique here, not seen among the women of other states. While the Zilla Parishads and Panchayat Samitis Act, 1961 and the Panchayati Raj Act, 1992 did speed up democratic process, Maharashtra is a state where women traditionally wore nine-yard sarees so that they could ride horses, Sohoni said. Shivaji united people of all castes and religions and later Maharashtra played a key role in the freedom struggle, he said. Sohoni noted that the images of iconic women such as Shivaji's mother Jijabai, Tarabai Bhosale, Ahilyabai Holkar and Rani Laxmibai from Maratha Confederacy are alive in the minds of Maharashtrian women of today.
On this trip, in all my meetings there were men present. I asked them if they will allow their women to go out and contest elections. Invariably, they spoke in affirmative. I also noticed that these villages are small, but the hate politics in the name of caste and religion that we see in India's politics hasn't touched these villages of Shirur. Rekha Bandal and the women inspired by her have also noticed that the government has set a legal precedent for 50 percent quota for women in PRIs. And they said they are about to demand 50 percent quota in state legislatures and Parliament.
The author is touring India to write a series on the workings of democracy. He is a senior fellow at the Middle East Media Research Institute, Washington DC. He tweets @tufailelif
Read Part 1: BJP, Congress prioritise community over individual, use caste and religion to enslave citizens
Read Part 2: Use of religion by ruling parties overwhelms secular character of Indian State
Read Part 3: Caste and politics continue to collide, sometimes violently, in a cyclical struggle for power
Read Part 4: Rule of law routinely trampled upon by politicians in power, who act like 'new kings'
Read Part 5: Cities are drivers of democratic change, secure rights and liberties of individuals
Read Part 6: Despite caste and religious divisions, our democratic journey reflects silent revolution
Read Part 7: Country's polity vastly unaccountable to citizens despite relative success of democratic process
Read Part 8: Strong democratic process engendering surplus of free speech, empowering communities
Read Part 9: Narendra Modi, Arvind Kejriwal's ascent shows Republic is truly becoming 'of people'
Read Part 10: Scourge of casteism in slow retreat as more and more youth marry for love
Read Part 11: BJP systematically excluding Muslims, marginalised groups from poll process
Read Part 12: Gujarat's Muslims face social exclusion, lead ghettoised lives, but remain positive about future
India
The said video created an argument between people on social media over the legality of the marriage. Turned out it was not due to which police followed an anonymous complaint to register an FIR against the groom
India
On Tuesday, Mumbai recorded five fresh measles cases and one suspected death, the city's civic body had said in a bulletin earlier in the day. In Mumbai alone, ten deaths due to measles have been reported as of November 28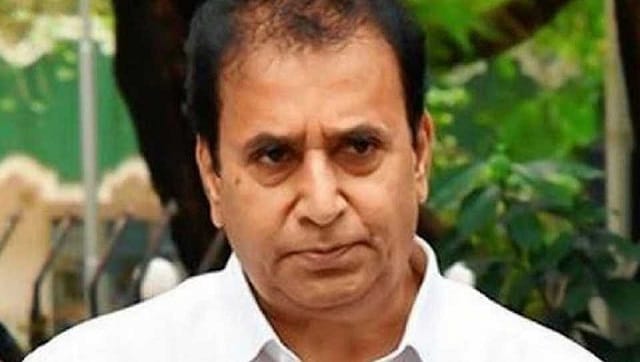 India
A special court designated to hear cases related to the Prevention of Money Laundering Act (PMLA) recorded his appearance and then granted him bail