Democracy In India Part 7: Country's polity vastly unaccountable to citizens despite relative success of democratic process
Recent farmer protests show that those making policies do not represent them, or those ruling democracy are far removed from the masses and their issues.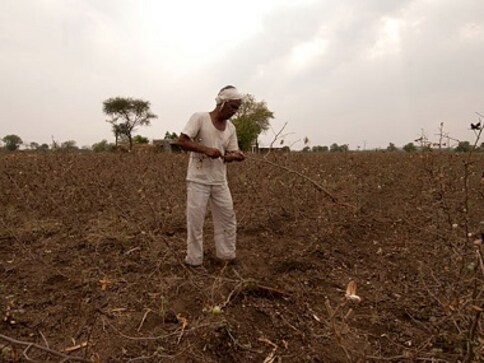 Editor's Note: As the Indian Republic turns 70, Tufail Ahmad begins a journey through the country to examine the working of democracy at the grassroots level. Inspired by the French author Alexis de Tocqueville, who toured America and wrote Democracy in America, the author — a former BBC journalist and now senior fellow at the Washington-based Middle East Media Research Institute — will examine how sociological realities of India and the promise of democracy interact with each other in shaping the lives of the Indian citizen. This report is the seventh in a series called "Democracy in India".
Udaipur: Large-scale famines, as known through past several centuries, have mostly disappeared from modern democracies. This is because democracies are accountable to citizens. A key argument of Nobel laureate Amartya Sen in his book Development As Freedom is that famines, such as the Bengal famine of the 1940s, have occurred mostly in those regions of the world where local people were not rulers. It is distressing therefore that Indian democracy, where rulers are elected by people, is witnessing suicides and protests by farmers.
On 13 April, farmers dumped tomatoes at Narsinghpur, some 250 kilometres from Bhopal, to protest against low prices. On the same day, in Mumbai, farmers from Marathwada dumped onions, brinjals, green chillies and lemons near the chief minister's office to protest the state's failure to ensure fair prices for their produce.
This problem exists in several parts of India. It seems to be connected to the lopsided development that has been taking place ever since the economic reforms were launched in the 1990s. The protests by farmers also mean that those who make policies do not represent them, or those who rule over masses are far removed from them.
Let's understand the life-cycle of a crop. On this trip, I met Shivraj Singh Bhati in Ajmer, a mid-level farmer who owns 12 bighas of land. He explains a farmer's distress. If you cultivate moong (sprouts), you require 24 kilograms of seeds at Rs 180 for a 12-bigha farmland, costing Rs 4,320. You need Rs 400 per bigha for cultivating and planting the seeds, totalling Rs 4,800. Later, you will twice need insecticides, a tractor and four labourers costing Rs 8,000.
You will also require three labourers per bigha for Rs 250 each per day to remove weeds and for harvesting, which comes to 36 labourers costing Rs 9,000. Add Rs 5,000 towards sundry expenses such as transportation to market. The total cost comes to Rs 31,120 for producing roughly 600 kilograms of spouts which sell at Rs 40 per kilogram. The farmer gets Rs 24,000 – a loss of Rs 7,120.
Bhati's argument is that even if the rains were good, the farmer got the seeds for free or changed to different crops, he will still lose and there won't be money left for the education of his children and food for the family. "No path leads to a farmer becoming a lakhpati or crorepati (millionaire)," he says.
In the early decades of democracy, an expectation was that the rule of the collector and patwari (village revenue official) will erode. I asked Bhati if compensation schemes like minimum support price and crop insurance could be of help. He says that the patwari, who reports on farmers' land records and their losses for compensation, is influenced by caste considerations and will likely underreport the losses of those from weaker castes.
Even without caste, this seems to be a typically Indian problem. In Ajmer, I met with Sushil Pal, founder and editor of MTTV India. He carried out sting operations on nine private banks to find out how they disburse MUDRA loans. Theoretically, these loans up to Rs 10 lakhs are available without processing fees and do not require submission of ITR or any security and collateral.
Pal's television telecasted the first ting operations on three banks on 10 April. There are 347 branches of government and private banks in Ajmer, which have designated the Bank of Baroda as a lead bank to report statistics on MUDRA loans to the central government.
"All statistics reported by these banks under MUDRA loans are bogus. False statistics are given to the top and ultimately show a false GDP rate," Pal says, adding that the loans given by these banks are basically regular loans but classified under MUDRA. He wonders: "If one has to give ITR and security guarantee, how is it a MUDRA loan? If an engineering graduate wants to launch a start-up, how can he get a loan under MUDRA?"
The regular loans are being classified as MUDRA loans. Whether it be the role of patwari or the bank official, the conclusion is that Indians are defeated every day by those in power. Pal's view is that government schemes look good on paper, but fail because there is no mechanism for independent monitoring.
When I began this journey through Madhya Pradesh and Rajasthan, I met first Akhilesh Argal, director of the AB Vajpayee Institute of Good Governance and Policy Analysis in Bhopal. I asked him to address the common man's pessimism about the country's corruption-marred governance.
"A turning point in governance started in the 1990s with the economic reforms," he says, "and we began to study how foreign nations were delivering services to their citizens. We learnt something from their governance." He cited the case of the UK's Citizen Charter, which was first launched in 1991 to ensure that "public services were responsive to the citizens they served."
As a result, the Public Service Guarantee Act, 2010 was enacted in MP which fixed the time limit for services to be delivered to the citizen. Such time-bound guaranteed services include delivery of land records, caste and income certificates, the inclusion of poor citizens below the poverty line, registration of cooperatives, birth and death certificates, and many other services which affect the common man. In Madhya Pradesh, initially 20 services were covered under the Act, but now there are more than 300 services included in it.
"This Act has been adopted by 20 states and Union territories in India to remove corruption from government," Argal said. Rajasthan, Bihar, Punjab, Maharashtra, Uttarakhand, Jammu and Kashmir, Uttar Pradesh and Jharkhand are some of the states which have enacted this legislation.
Argal pointed out that Lok Sewa Kendras were established to address the information gap and reduce interference between the Indian state and the citizen. Most of the states now have also included penal clauses against officials who do not act on applications submitted under the law. In 2015, the Madhya Pradesh government imposed fines on 274 designated officers.
Another revolutionary step in good governance was the Right to Information Act, 2005. RTI has helped people to obtain critical information from government departments, but it has its own flaws. In Udaipur, I interviewed Khimaram Kak, a lecturer of education at Vidya Bhawan Teachers College in the city – one of the eight colleges of teachers training (CTEs) aimed at in-service and pre-service training of teachers.
Such CTEs were set up in 1988. The central ministry of human resource development (HRD) gave 100 percent grants, unlike elsewhere, to private colleges to function as CTEs because there was no pre-existing infrastructure in Rajasthan. Currently, the HRD ministry and state government fund the CTEs to the tune of 65:35 of their expenditure.
Kak filed RTI requests initially to find out what norms were followed by CTEs to recruit lecturers. He got some information which revealed that since 1988, no SC/STs have been appointed as lecturers, and the heads of CTEs filled their relatives in various posts. Even the advertisements did not adhere to the norms laid down by the University Grants Commission.
Once the state information commission asked him to appear for a hearing failing which his RTI application was dismissed, Kak said, adding that he was also threatened with a fine. He has filed more than 200 RTI requests with the HRD ministry, the central information commission, chief secretary of the state government, director of education in Bikaner, and many others.
Most of these government bodies have removed responsibility from their shoulders by directing other departments to give the info and haven't given critical information, Kak said, adding that he has now moved the high court in Jodhpur. But the CTEs and government lawyers are not responding, leading to delays.
The compliance of laws Kak is seeking through RTI requests is at the centre of governance in India. Kak is not the only one who is denied critical information. In March, the taxpayer-funded Air India refused to release invoices of the cost of the prime minister's foreign visits on "instructions from the Prime Minister's Office."
Sen was not the first person to understand that famines are rooted in bad governance. In Al-Muqaddimah, Tunisian writer Ibn Khaldun made similar observations arguing that famines are created by man. Farmers' suicides and protests indicate one point: India's rulers are far removed from masses.
Every political party, said Argal, must have citizens at the centre of its thinking, but the question is this: even if the party has citizens at the centre, does it have the vision for the country and society? Argal is right. For now, caste and religion – not the citizen and development – are central to the vision of political parties. Such a vision, combined with planning from the top, creates information gaps leading to bad governance.
The success of elections and transfer of power are not the only components of democracy. Indian democracy hasn't reduced the distance between the citizen and the State. Planning is still from the top. Panchayati Raj institutions – a vital step in addressing this issue – are in their infancy. They lack financial muscle and a say in the planning of development projects.
With financial devolution, village panchayats must act as the Planning Commission. We also need to debate if the heads of bank branches and chiefs of local police stations should be elected by people from among their staff to introduce accountability. For now, India's rulers – elected representatives, ministers, chief ministers and the prime minister or government officials – are vastly unaccountable to people.
Read Part 1: BJP, Congress prioritise community over individual, use caste and religion to enslave citizens
Read Part 2: Use of religion by ruling parties overwhelms secular character of Indian State
Read Part 3: Caste and politics continue to collide, sometimes violently, in a cyclical struggle for power
Read Part 4: Rule of law routinely trampled upon by politicians in power, who act like 'new kings'
Read Part 5: Cities are drivers of democratic change, secure rights and liberties of individuals
Read Part 6: Despite caste and religious divisions, our democratic journey reflects silent revolution
Read Part 8: Strong democratic process engendering surplus of free speech, empowering communities
The author is touring India to write a series on the workings of democracy. He is a senior fellow at the Middle East Media Research Institute, Washington DC. He tweets @tufailelif
Explainers
Italian design house Lazzarini, which unveiled the concept, said Pangeos has been named after the supercontinent Pangea. At 1,800 feet long, and 2,000 feet wide, Pangeos will cost around $8 billion to construct
Explainers
A probe has been ordered in Madhya Pradesh's Satpura Tiger Reserve after a video showed a tigress coming close to a vehicle with Bollywood actor Raveena Tandon in it. What really happened?
India
Raveena Tandon is leaving behind the recent controversy on her visit to Madhya Pradesh's Satpura Tiger Reserve with a smile. She talks to Firstpost about how she fell in love with wildlife, the magic of India's forests, her encounters with tigers and the one animal she hopes to sight someday