Democracy In India Part 5: Cities are drivers of democratic change, secure rights and liberties of individuals
Cities are drivers of economic growth and social progress. In democracies, cities engender exponential awareness of democratic rights.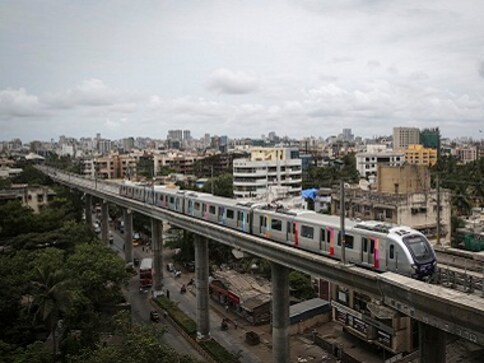 Editor's Note: As the Indian Republic turns 70, Tufail Ahmad begins a journey through the country to examine the working of democracy at the grassroots level. Inspired by the French author Alexis de Tocqueville, who toured America and wrote Democracy in America, the author — a former BBC journalist and now senior fellow at the Washington-based Middle East Media Research Institute — will examine how sociological realities of India and the promise of democracy interact with each other in shaping the lives of the Indian citizen. This report is the fourth in a series called "Democracy in India".
Cities are drivers of economic growth and social progress. In democracies, cities engender exponential awareness of democratic rights and offer a bigger womb for the experience of individual liberties. On 19 April, a government official, speaking in Ahmedabad, noted that India is adding 10-12 million people to its urban population every year. By 2030, 40 percent of India's population or 600 million people will be living in urban areas which contribute to 75 percent of its gross domestic product (GDP).
Speaking in the Constituent Assembly in 1948, Dr BR Ambedkar remarked: "What is a village but a sink of localism, a den of ignorance, narrow-mindedness and communalism?" For Indian democracy to secure individual freedoms, women's rights and cosmopolitanism — that can pull the country out of archaisms like tradition, religion and caste — projects such as Smarty City, Swachh Bharat and Amrut Mission on urban renewal must succeed. About 55 percent of nearly 1.3 billion Indians are below 25 years of age. This is a new population. Its democratic rights can be secured in cities better, though villages too must transform.
Throughout history, cities have been of different nature and scale. For example, Patliputra (now Patna) was known for administration, Madhubani as centre for arts, Bodh Gaya as religious centre and Nalanda for education, notes Dr Tarush Chandra, the head of the department of architecture and planning at the Malaviya National Institute of Technology in Jaipur. He also points out that cities, for example in the Middle East where religious orthodoxies rule, may not offer access to public. His point is valid. But in democracies, cities do offer greater access to the general public.
Sudhanshu Mandlik, head of the school of architecture and design at the ITM University of Gwalior, says that during the Gothic period of architecture, roughly 12-15th centuries, planners built dominating buildings under the shadow of which the individual stood small. The difference between the king and the subjects was vast, he says, adding that there was no role of architecture in creating public spaces. However, this changed during the Renaissance period when Leonardo da Vinci drew human bodies and the individual began emerging. Her rights became important.
"Before Renaissance, buildings dominated over the individual. During Renaissance, designers and planners began planning for the individual. Public plazas came up," Mandlik says. "Public plazas are crime free, open spaces where the general public can go without paying a fee," he says, citing examples of such public spaces as Queen's Necklace in Mumbai, Connaught Place of New Delhi and London's Piccadilly Circus. The emergence of the individual in the minds of the public in the West and as central to modern democracies is discussed in detail by Larry Siedentop in his book, Inventing the Individual: The Origins of Western Liberalism.
The first part of this series on the workings of democracy in India discussed how the individual is subjugated by the community due to the political parties' role in promoting caste and religion. So, while the individual – or the citizen – is defeated by caste and religion in villages, she emerges truly in the urban spaces of Indian democracy. Mostly, the cities are where inter-caste marriages are happening now, or among those who have studied in towns and returned to villages. This is because citizens can exercise individual rights and liberties to the maximum in cities, not in villages. Cities offer wider cultures for freedom and democratic rights.
Mandlik is of the view that now planners also consider the needs of women, children and the less-abled people. He cites how architects are designing for baby-feeding rooms in shopping malls, play areas for children, and barrier-free entry for the less-abled people in cities. This is possible because democracy in India has engendered greater awareness of rights of different segments of population, especially those who may be disadvantaged. Mandlik also asserts that shopping malls, convention centres and public libraries have helped reduce crime rates in different cities.
While villages empower the community such as caste, cities empower the individual. "Girls who come from rural areas to study in cities are conservative in attitudes. They do not participate effectively in class, whereas urban girls are daring and free," notes Kajol Soni, a student of MA in sociology at the University of Rajasthan in Jaipur. However, she also observes that villages too are now more aware about the need for education of girls, while this was not the case previously.
Mohit Verma, a classmate of hers, observes that in the past, boys and girls would sit separately in the classroom. But due to democratic awareness, such barriers in gender relations have dropped among the new generation. "We see now there is more gender equality," he says, adding that the new generation undergoes a totally new political socialization. Both Soni and Verma think that Bollywood movies such as Dangal and women winning medals in Commonwealth Games convey a powerful message to people about individual rights, especially of women being seen as individuals in public imagination.
However, in small and medium towns like Gwalior, girls and women do not find enough space for expression of progressive attitudes, but this is possible in big cities which offer more space for the empowerment of women, observes Jayant Singh Tomar, a professor of journalism at ITM University. Sometimes, legislative measures can spawn such change. Dr Alok Sharma, a professor of architecture at Madhav Institute of Technology and Science in Gwalior, notes that when the land ceiling acts were passed in India, kings and landlords lost their land to the public, and planners began to be influenced by the needs of the general population.
Cities have always existed. They have also been centres of exchange of ideas and sources of social change in the past. But in democracies, cities offer more freedoms to the individual. For example, the Indian Railways has been a source of social change since the 19th century, but it is due to greater democratic awareness of rights and needs of individuals that it is beginning to think of providing sanitary pads vending machines at railway stations now. Democratic socialization of citizens takes place through television, elections, sports, media, NGOs, schools, social media and debates in Parliament and state legislatures. While citizens become aware of their rights even in villages, it is more in cities that they can actually exercise their individual rights. Such democratic change emanates from the rights and liberties introduced in India through the Constitution.
Read Part 1: BJP, Congress prioritise community over individual, use caste and religion to enslave citizens
Read Part 2: Use of religion by ruling parties overwhelms secular character of Indian State
Read Part 3: Caste and politics continue to collide, sometimes violently, in a cyclical struggle for power
Read Part 4: Rule of law routinely trampled upon by politicians in power, who act like 'new kings'
Read Part 6: Despite caste and religious divisions, our democratic journey reflects silent revolution
Read Part 7: Country's polity vastly unaccountable to citizens despite relative success of democratic process
Read Part 8: Strong democratic process engendering surplus of free speech, empowering communities
The author is touring India to write a series on the workings of democracy. He is a senior fellow at the Middle East Media Research Institute, Washington DC. He tweets @tufailelif
also read
Football
Erling Haaland inspired Manchester City's Premier League title triumph with a record-breaking goal spree fuelled by his voracious appetite for success.
Football
City thrashed Real Madrid 4-0 at the Etihad for a 5-1 aggregate victory that exacted revenge for a dramatic semi-final exit to the Spanish Giants in the Champions League 12 months ago.
First Cricket News
Kolkata Knight Riders failed to reach the Indian Premier League playoffs for a second season running, finishing seventh after suffering a one-run loss against Lucknow Super Giants in their final game on Saturday.