Democracy In India Part 2: Use of religion by ruling parties overwhelms secular character of Indian State
The Indian State, guided by the Constitution, does aspire to be secular. But in practice, religion has deeply penetrated its apparatus and democracy.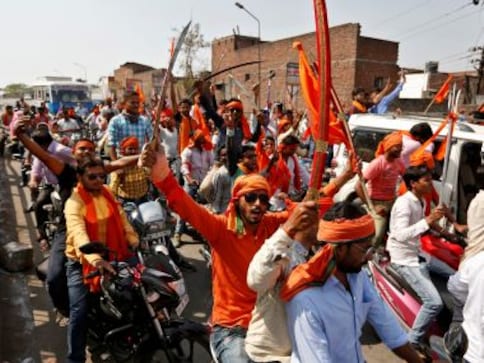 Editor's Note: As the Indian Republic turns 70, Tufail Ahmad begins a journey through the country to examine the working of democracy at the grassroots level. Inspired by the French author Alexis de Tocqueville, who toured America and wrote Democracy in America, the author—a former BBC journalist and now senior fellow at the Washington-based Middle East Media Research Institute—will examine how sociological realities of India and the promise of democracy interact with each other in shaping the lives of the Indian citizen. This report is a second in a series called "Democracy in India".
Secularism is central to any discussion on politics in homes across India. Secularism is also a key tenet of democracies. However, the Congress government's decision to classify Lingayats as a religious minority in Karnataka, the 3 April decision by the BJP government in Madhya Pradesh to induct five Hindu religious leaders as ministers, the Congress president Rahul Gandhi's trips to temples and Prime Minister Narendra Modi's overt political religiosity seen at temple visits show explicitly that India, though a secular state in the making, is yet to imbibe the secular ideal fully.
The Indian state, guided by the Constitution which came into force in 1950, does aspire to be secular.But in practice, religion has deeply penetrated the apparatus of the Indian state, which consistently militates against the secular ideals of the constitution. Secularism is understood mainly in three meanings.One, in a counter-theological sense, secularism is a movement of rational and liberal ideas which seeks to curtail the role of religion in the life of the individual, thereby empowering her to live her day-to-day life in meaningful and personally relevant ways.
Two, over the past few centuries, secularism has emerged as a movement of ideas in jurisprudence worldwide, requiring the modern democratic states to maintain distance from religion and not to favour one religion over the other. This is a constitutional meaning of secularism. As a state, France exemplifies the first two meanings of secularism. However, in a behavioural sense, secularism has emerged in India as a doublespeak for government leaders to court one religious group –not necessarily a minority community as seen in Hindutva politics –against the other. In this third, behavioural meaning, secularism has earned public scorn in India – and is also known as liberalism in the U.S. and multiculturalism in the UK.
During an interview in Gwalior, Dr APS Chouhan, a professor of political science at the Jiwaji University, observes: "The genesis of democracy itself is secular." He is right insofar as the first two meanings of secularism are concerned. He is also right insofar as youths have imbibed the constitutional promise that India is a secular state.But, the ground realities of politics and governance in Indian democracy are different and tend to counter the constitutional ideals.
The government of Akhilesh Yadav, who calls himself a socialist leader, raised the subsidy for Hindu pilgrims going to Mansarovar by 100 percent. His successor chief minister of Uttar PradeshYogi Adityanath too doubled the grant for Mansarovar yatra. While pandering to Hindus in this manner, Adityanath also stopped the grants for Muslim graveyards given by Yadav government to build boundaries. Even the state of Jammu & Kashmir, where scores of temples were destroyed during the insurgency, has funded the renovation of Hindu temples.
The idea that the Indian state will give financial assistance to citizens for religious purposes is not limited to UP. Madhya Pradesh gives a grant for religious purposes of the following types: Sindhu darshan tour, Kailash Mansarovar yatra, pilgrimage to Hinglaj Devi temple and Nankana Sahib in Pakistan, religious trip to Sita temple and Ashok Vatika in Sri Lanka, and Angkor Wat temple in Cambodia.  There are 15 religious places included in MP chief minister's teerth darshan yatra: Badrinath, Kedarnath, Puri (Jagannath), Dwaraka, Haridwar, Amarnath, Vaishno Devi, Kashi, Tirupati, Ajmer Shareef (Muslims), Gaya (Buddhists), Shirdi, Rameshwaram, Amritsar (Sikhs) and Sammed Shikhar (Jains).
In Indian democracy, minority Muslims are often accused of cornering state benefits, especially by the Hindu right-wing, but these government schemes essentially mean that there is also a premium on majoritarianism. It is not noticeable because this premium is on the majority community which is mostly in power.
Funding of religion by the state is not only in the states ruled by the BJP. The Congress government in Karnataka runs a pilgrimage scheme for Chardham (four religious centres): Badrinath, Kedarnath, Gangotri and Yamunotri. It also gives a grant for Mansarovar yatra. In 2012, the then Tamil Nadu chief minister J. Jayalalithainstituted schemes for Christian pilgrimage to Jerusalem and for Hindus to visit Mansarovar and Muktinath. In January this year, the AAP government of Arvind Kejriwalallocated Rs. 53 crore for religious pilgrimages. Gujarat, Uttarakhand and many other states run such schemes. In 2017, Gujarat launched the Shravan Tirthdarshan Yojana for pilgrimage within the state.During the election campaign in Nagaland assembly elections, BJP leader and Union minister Nirmala Sitharamanpromised free trips for Christians to Jerusalem.
"The use of religion by political parties is against the spirit of democracy," says Professor APS Chouhan, adding that the framers of the constitution brought liberal democracy from the West to eliminate the traditional, feudal order of Indian society. Ideally, the liberal democracy in India, therefore, must not deal with religion. It must not run temples, mosques or churches.But, the Indian state administers thousands of temples mainly in southern states. However, it seems that most Hindu temples outside southern India are not under government control.
Sometimes, there were specific historical circumstances when the Indian state took over temples and mosques. Some temples belonging to princely states in southern India came under the control of the British rulers and became part of the Indian state after independence.Article 290A of the Indian constitution provides for the maintenance of Hindu temples in Tamil Nadu and Kerala. When the University Grants Commission took over the Aligarh Muslim University, its hostels and the existing mosques associated with them came under the state. Consequently, the Indian state funds the salaries of imams in the AMU mosques, excluding new mosques that came up subsequently.
Mohammed Tarique, a Muslim community leader based in Bhopal, gives a similar example: when the state of Bhopal merged in India, Darul Qaza (courts), Darul Ifta (which issues fatwas) and some mosques became part of the Indian state as per the terms of the merger. He says that the judicial powers of Darul Qaza were taken away and imams get a nominal salary. The Congress governments in different states enacted laws for cow protection in keeping with religious sentiments. The secular Congress government under Rajiv Gandhi, pandering to Islamic religious views, enacted the infamous anti-women Shah Bano law which denies Muslim women alimony.
The above discussion shows how religion has permeated the institutions of the state in India. It could be the tip of an iceberg. It needs further study by departments of political science. Globally, there are different types of states. The UK is a religious state, but the people are overwhelmingly secular. The US is a secular state, while the people are religious. India seems to be a case where religion has become part of the state itself on a big scale. Because India is a large country, we fail to grasp the large extent of religious influence on the Indian state.
All political parties, whether in or outside power, use religion, especially at election times, and go on to cement the role of religion in the state institutions.However, the secular ideals of the constitution are indeed imbibed and nurtured by youths who will shape the nature of Indian polity in coming decades. At present, it seems difficult to imagine that the Indian voters in future will force the state to fully disengage with religion. However, it can start happening if Hindu voters, being in majority, were to force the Indian state to stop managing temples. For now, it is pertinent to observe that religion overwhelms the secular character of the Indian state.
Read Part 1: BJP, Congress prioritise community over individual, use caste and religion to enslave citizens
Read Part 3: Caste and politics continue to collide, sometimes violently, in a cyclical struggle for power
Read Part 4: Rule of law routinely trampled upon by politicians in power, who act like 'new kings'
Read Part 5: Cities are drivers of democratic change, secure rights and liberties of individuals
Read Part 6: Despite caste and religious divisions, our democratic journey reflects silent revolution
Read Part 7: Country's polity vastly unaccountable to citizens despite relative success of democratic process
Read Part 8: Strong democratic process engendering surplus of free speech, empowering communities
The author is touring India to write a series on the workings of democracy. He is a senior fellow at the Middle East Media Research Institute, Washington DC. He tweets @tufailelif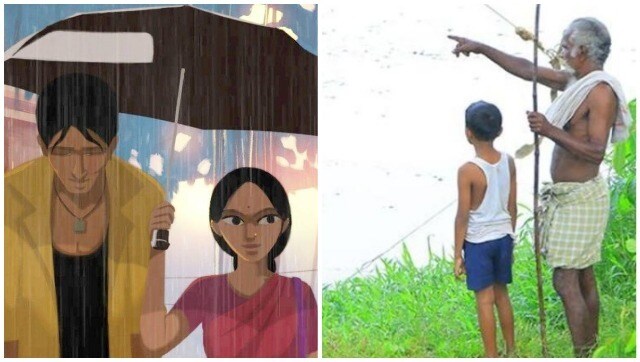 Entertainment
What these two films have in common is how they create a sense of a setting as something inseparable from the inner lives of the protagonists.
Politics
While the third phase will mark the end of the voting process in Assam, Bengal will see another five phases before the results are declared on 2 May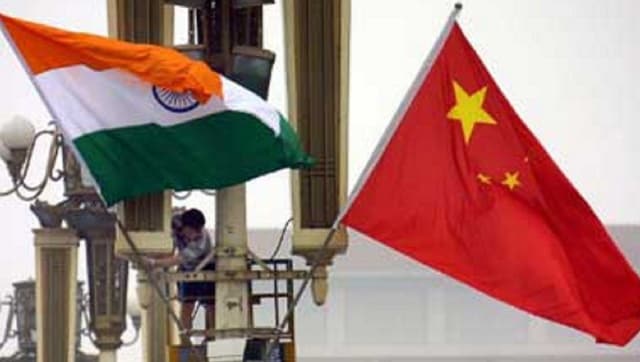 India
Notwithstanding the fire and brimstone response from Beijing, New Delhi should gradually aspire for a more normalised, cooperative and rational relationship with Taiwan