Aishwarya Rajessh on Chekka Chivantha Vaanam, Vada Chennai: Could be most exciting phase of my career
Besides Mani Ratnam's Chekka Chivantha Vaanam and Dhanush-starrer Vaada Chennai, Aishwarya Rajessh will also be seen in Dhruva Natchatiram and Kanaa.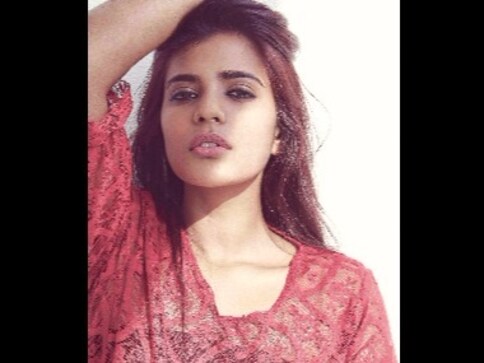 It is no exaggeration that Aishwarya Rajessh, among her contemporaries, has the most exciting line up of films in her kitty. From Mani Ratnam's Chekka Chivantha Vaanam to Gautham Menon's Dhruva Natchathiram, Dhanush-starrer Vada Chennai and cricket-based drama Kanaa; this is unarguably the most exciting phase of Aishwarya's career and she nods in agreement.
"It could be the most exciting phase of my career," she admits in an exclusive chat with Firstpost, adding that it is the diverse characters more than the films that make this phase really exciting. "Be it the local girl from Vada Chennai, Sri Lankan Tamilian in Chekka Chivantha Vaanam or the cricketer in Kanaa; these roles are so different from each other and that's what makes these projects exciting, apart from the fact that they also gave me the opportunity to work with filmmakers like Mani Ratnam, Vetrimaaran and Gautham Menon," she says.
Last seen in a brief but meaningful role in Vikram-starrer Saamy Square, Aishwarya is eagerly looking forward to the release of Chekka Chivantha Vaanam. She reveals that she signed the project without even knowing what role she was going to play. "The biggest of stars wish to work with Mani sir. When I worked on Chekka Chivantha Vaanam, all that mattered to me was that it's a Mani Ratnam film. Everything else comes only after that. I didn't want to miss an opportunity to work with him. I didn't know I was going to play a Sri Lankan Tamilian. When I was approached with the offer, I blindly gave my nod. It was only after I came on board, did Mani sir narrate my character," she said.
Aishwarya underwent a workshop in preparation for her role. "The most challenging part of playing a Sri Lankan Tamilian character was to get the Tamil accent right. I don't think many actresses have played a Sri Lankan Tamilian character in mainstream cinema and even those who've played, have not dubbed in their own voice. I dubbed in my own voice and it was quite challenging."
While preparing and essaying her character came with its share of challenges, Aishwarya had a whale of time working with Ratnam. "He was really cool to work with. Contrary to the general perception that he's a legend and working with him would be tough, I thoroughly enjoyed working with Mani sir. He would tell me, 'Ash, do what you feel like but just get the mood of the character right.' He had a clear cut vision of what he wants from his actors and that's why we see some great performances in his films."
Aishwarya is equally excited about Vada Chennai, in which she has the shared screen space with Dhanush. "If it was the Sri Lankan Tamil accent for Chekka Chivantha Vaanam, it was the north Madras accent for Vada Chennai. Character-wise, what I play here is total contrast to my role in Chekka Chivantha Vaanam. As an actor, I try to be as natural as possible in my performance. It was after working with Vetrimaaran and Dhanush, did I realise that it's perfectly alright to not be subtle always. It was one of those projects where I let go of a few things to learn something new," she says. Working on Vada Chennai also crushed some common notions, says Aishwarya. "You hear so many things about certain people from different sources. Working with Dhanush sir was so much fun. It never felt like I was working with a huge star. He was extremely friendly and helpful," she adds.
A project that is close to Aishwarya's heart is Sivakarthikeyan-produced Kanaa, in which she plays a girl from a village with dreams of playing cricket for India.  "It was an experience of a lifetime. Honestly, it's a role that can only be played someone who is a cricketer or at least knows to play very well. It's very heartening of director Arunraja Kamaraj and producer Siva to believe in me and rope me in for this role. I believe I've done justice to the character," she says, adding that she plays a bowler in the film. "I watch cricket like most people but when this opportunity came my way, I had to really invest myself in the sport. Since I play a bowler, I had to get the action and body language right. It took weeks of practicing to get into the skin of the character."
Aishwarya also has Gautham Menon's Dhruva Natchathiram, which features Vikram in the lead, in the pipeline. She describes her character as "a classy woman", refusing to divulge more information. She also confirmed that she has signed Aramm director Gopi Nainar's next yet-untitled project.
Entertainment
Directed by H Vinoth, Ajith Kumar's Thunivu is an action-thriller film produced by Boney Kapoor.
Entertainment
The movie humanizes the lives of gangsters who're at the bottom of the chain.
Entertainment
Salman Khan joins hands with Chiranjeevi in a mission to finish off the corrupt element in Andhra Pradesh's politics. This sounds like some serious fantasy play, done up in the snazzy tones of a political propaganda.