Aamir Khan's Thugs of Hindostan may release in China on 14 December; E Star Films acquire theatrical rights
Since the Chinese Film Bureau has greenlit the release of Aquaman on 7 December, Aamir Khan's Thugs of Hindostan may see the light of day on 14 December.
Following the unrivaled superstardom that Aamir Khan enjoys in China, all eyes are now set on the release date of his forthcoming magnum opus Thugs of Hindostan in the world's second largest movie market. In March 2018, Aamir expressed his desire to release the film in India and China simultaneously. Now, the film, directed by Vijay Krishna Acharya, is gearing up for a worldwide release on 8 November, except in China.
Firstpost has learned some exclusive details about the release prospects of Thugs of Hindostan in the Middle Kingdom, a market where Aamir last demonstrated his box office supremacy with Secret Superstar contributing 2.6 percent of China's total theatrical revenue ($1.57 billion) in February this year.
Now, Secret Superstar, with its 19th position, is the only non-Hollywood import film in the top 25 grossers of 2018 in the Chinese mainland. It is also the eighth highest grossing foreign film of 2018 in the PRC after Avengers: Infinity War, Jurassic World: Fallen Kingdom, Ready Player One, Mission Impossible: Fallout, The Meg, Rampage and Ant-Man and the Wasp.
The November release possibility for Thugs of Hindostan is entirely ruled out with a record number of eight foreign films already slated to release in the mainland, which includes six Hollywood imports — Universal Studios' The House with a Clock in Its Walls, Sony Pictures Entertainment's Venom, Disney's The Nutcracker and the Four Realms and Ralph Breaks the Internet, and Warner Bros' Fantastic Beasts: The Crimes of Grindelwald and Crazy Rich Asians.
According to an industry insider from China, the mainland theatrical rights of Thugs of Hindostan have been acquired by E Stars Films, one of the country's most influential buyers of import movies, which also released both the Baahubali films, Secret Superstar and Dangal to name a few. Thugs of Hindostan is the third Yash Raj production to secure a China release after Sultan and Hichki, which is currently running successfully in the Middle Kingdom.
Talking to Firstpost, Chinese box office tracker Gavin Feng said, "The buy-out price paid for Thugs of Hindostan is estimated between $15 to 20 million (Rs 110 to 147 crore). In the history of the Chinese film market, Iron Man 3 is the only buy-out film which was priced more than $10 million (Iron Man 3  was not sold on revenue-sharing basis owing to some exceptional reasons unlike most Hollywood blockbusters). Now, Aamir Khan and Yash Raj Films probably would get more money if they manage to secure a split deal like Secret Superstar. The Indian investors may ink an agreement with E Stars saying that if the film crosses $100 million (or any particular milestone) in China, they will get a certain amount of share from the revenue garnered over and above $100 million."
E Stars Films has traditionally sold their Indian imports to various local distributors in China, especially Huaxia Film Distribution company, which has released nearly 90 percent of their projects. The flat fee acquisition of Thugs of Hindostan is a massive boost for Indian films in the Middle Kingdom, which have been usually sold at a price range of $0.5 million to $2 million.
Gavin Feng says the release date has not been locked yet by E Stars. "It is expected to debut someday before Chinese New Year, which falls in February 2019. It can also get a potential December 2018 release since a lot of local titles have begun to target the lucrative Chinese New Year and summer holidays in recent years, and the blackout period in December for protecting Chinese films has also become shorter. Recently, Film Bureau allowed Warner Bros superhero film Aquaman to open on 7 December, two weeks before its North American rollout. In fact, Aquaman is all set to become the first Hollywood blockbuster to release in December (co-productions like The Great Wall are categorised as local films). I have also learned that the Film Bureau may put one more foreign film on 14 December and the blackout period would officially start from 21 December this year. So Thugs of Hindostan has a chance to see the light of day in December," she said.
Find latest and upcoming tech gadgets online on Tech2 Gadgets. Get technology news, gadgets reviews & ratings. Popular gadgets including laptop, tablet and mobile specifications, features, prices, comparison.
Entertainment
Richa Chadha's Madam Chief Minister is scheduled to hit theatres on 22 January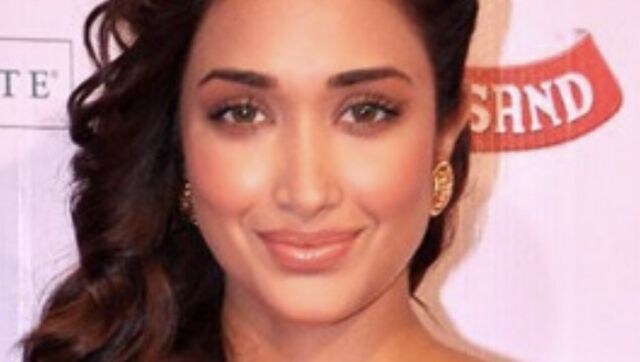 Entertainment
The first episode of the documentary, titled Death in Bollywood, was debuted on 11 January on BBC.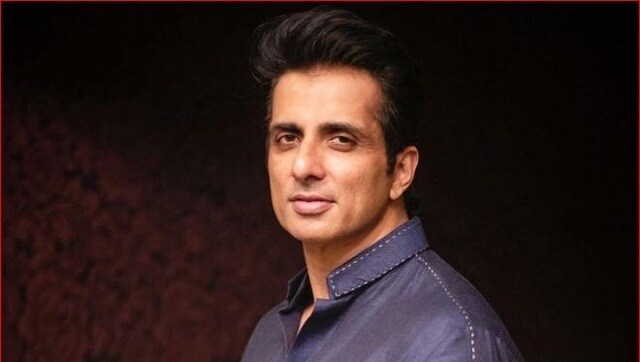 Entertainment
Sonu Sood has denied allegations of unauthorised development, saying that he has taken approval from the BMC and was only waiting for clearance from the Maharashtra Coastal Zone Management Authority.