The Meg review: Jason Statham starrer fails to embrace the ludicrousness of its own premise
You're better off being eaten by an actual shark than subjecting yourself to cinematic guano The Meg.
There are certain things one expects in a movie featuring an oversized killer shark and Jason Statham – like gratuitous gore, senseless violence, people's heads being eaten away by fangs, a boxing match between Statham and the shark, and jokes about shark fin soup. None of these things are found in The Meg – a disastrous movie that is neither good enough to watch as straightforward entertainment nor bad enough to become a cult classic of badness. How anyone thought it would be a good idea to throw hundreds of millions of dollars to make this is a mystery that is more interesting than the film itself.
Going with the tradition of shark movies, the setup is ridiculous – though sadly in this movie not ridiculous enough. A Jon Hammond-like billionaire named Jack (Rainn Wilson) builds an underwater facility called Mana One for research purposes. Things go awry when it attracts the attention of a bunch of sharks and also a giant shark who absolutely needs to be killed before it can kill people vacationing on the beach. Naturally, the person in charge of hunting the shark is Statham – who once again plays the typical no nonsense straight faced Statham character up against all odds, burdened with a chip on his shoulder.
The problem with The Meg is that it isn't 'loose' enough to embrace the ludicrousness of its premise. There's a reason why the Sharknado movies are so successful – they're made with the intention to deliver hilarious B-movie thrills, and with a shark in the lead you cannot go about making a highbrow movie for kids. Consider the 90's cheese classic Deep Blue Sea – it turned out to be a cult hit because it delivered big screen thrills but with its tongue firmly in its cheek. In this movie, there is one such moment where a character goes up in a chopper and attempts to chuck grenades at the shark. It's the only scene in the film that doesn't take itself too seriously, and one wishes the entire film were a string of moments like these – at least it would have made for something to watch over a drinking game.
The other issue is the unabashed China pandering. There's Li Bingbing cast as a super smart scientist who looks like a model cosplaying as a sexy scientist lady. To make things worse, the final threat from the shark is directed towards a China based location. I don't quite understand the logic here – are Chinese audiences going to like this movie because there are Chinese things in the film? If they do, then it's a problem in itself because it would mean the Chinese like terrible movies; and if they don't then it's also a problem because Hollywood assumes the Chinese like terrible movies.
Ironically, this film is based on a successful book series and was made in the hopes of starting a franchise. I can't recall any other franchise starter so dead on arrival that its own stars bash it in the media. You're better off being eaten by an actual shark than subjecting yourself to this cinematic guano.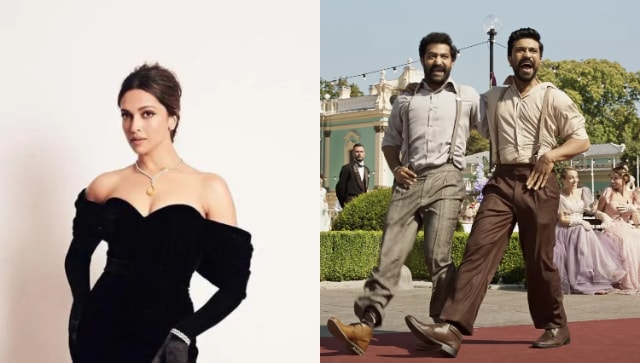 Entertainment
Deepika Padukone made her debut at this year's Oscars where she presented the Naatu Naatu song. 
Entertainment
Recalling her younger days, the actress mentioned a "handsome young" teacher whom she labelled as 'Mr Abercrombie' in her book and said that he admitted to having a 'crush' on her
Entertainment
Priyanka further also went on to say that her "ego is not bigger than her job" and that she is very professional and takes pride in it.