Mission: Impossible - Fallout movie review — Tom Cruise steals the show in a film full of eye-popping action
With Mission: Impossible - Fallout, Tom Cruise proves once again he is the only legitimate movie star left in Hollywood and will continue to be so.
Keeping with the spirit of the film, let us just cut to the chase – Mission: Impossible - Fallout is the best action movie since Fury Road and the best spy thriller since The Bourne Ultimatum. Fast paced, stylish and vastly entertaining, this is not only a reminder of how insane Tom Cruise's dedication to delivering big screen thrills is but also a prime example of how movies are originally meant to be watched on the big screen.
It seems there is no stopping this franchise despite Fallout being the sixth installment. Apart from the Bond films (which in fact has seen some big downers), it is difficult to name a series that seems to get better over time. Fallout is a direct sequel to Rogue Nation (the first sequel experiment in the series), beginning some time after the events of the previous film. To appreciate the film in its crystalline form, it is best to not know anything about the plot – all you need to know is that a mission Hunt is involved in goes horribly wrong and the focus is shifted back to the villainous Solomon Kane (Sean Harris) who may have more than eerie glances up his sleeve. Hunt naturally teams up with his pals Benji (Simon Pegg) and Luther (Ving Rhames) to race against time, and salvage the situation.
The best element of Fallout is how wonderfully pacy it feels, despite having a mammoth two-and-a-half-hour long runtime. The only sluggish moments in the film are the first minute where the titles appear over a black screen. Secondly, director Christopher McQuarrie makes Fallout feels a lot like the first Mission: Impossible movie than any other film in the franchise, but also cleverly takes everything good about the franchise and marinates it all into one movie. There is the cold sleekness, mysterious women, vague motivations, and a barrage of double crosses from the original film that is juxtaposed with some truly eye popping, all time classic action set pieces making this film the best of both worlds. It is clever and cleverly executed mayhem with astonishing practical effects, which feels so refreshing at a time when blockbusters tend to be lazy and stupid filled with CGI muck.
In between the craziness and sheer scale of the action, there is the inspired addition of Henry Cavill as a CIA human hammer August Walker (Henry Cavill) and a character called White Widow (Vanessa Kirby) with such magnetic screen presence that it is tough to take your eyes off her. Ilsa Faust (Rebecca Fergusson) makes a fun return as well, given more actioney stuff this time around, and she is absolutely the perfect compliment to Ethan Hunt's work and persona. It is great that the franchise has continued the ensemble aspect since Ghost Protocol and not an ego massaging one-man-army vehicle for Cruise;. In Fallout, the camaraderie between the team of Hunt, Benji, Luther, Faust and now August is even more fine tuned and, in fact, the film addresses Cruise's age by showing his ass being beaten by younger men.
As you watch Fallout unravel at its breakneck speed, you begin to realise there is no one else like Cruise – he proves here once again that he is the only legitimate movie star left in Hollywood and will continue to always be a star. There are some stunts in the movie that will genuinely make you gasp, many performed by Cruise himself, which is commendable in itself, but he is also a tremendous actor who, between the fist fights, brings some solid emotional punches in the film. Stop wasting your time reading this piece and book your ticket already.
Entertainment
The latest of Scream makes the slasher franchise bloodier, gorier and brighter.
Entertainment
Thuramukham chronicles a workers' movement in Kochi with stunning cinematography, a charismatic cast but middling emotional heft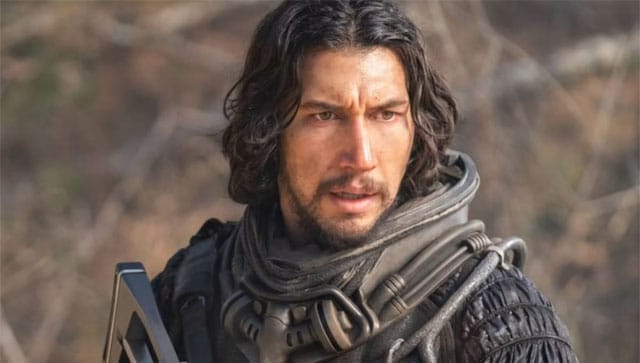 Entertainment
Writers and directors Scott Beck and Bryan Woods present a story about survival, and design it with style with their new film 65.