21:44 (IST)
OnePlus 7 Pro availability
The Mirror Grey variant will be available from 17 May whereas the Nebula Blue variant will be available from 28 May on Amazon India, OnePlus' website and offline stores. Hardcore OnePlus fans can get the device quicker by attending pop-up events.
21:41 (IST)
Prices are out!
OnePlus Bullets Wireless 2: Rs 5,990
OnePlus 7 Pro: Mirror Grey (6 + 128 GB) at Rs 48,999
OnePlus 7 Pro: Mirror Grey, Almond, Nebula Blue (8 + 256 GB) at Rs 52,999
OnePlus 7 Pro: Nebula Blue (12 + 256 GB) at Rs 57,999
OnePlus 7: Mirror Grey (6 + 128 GB) at Rs 32,999
OnePlus 7: Mirror Grey Red (8 + 256 GB) at Rs 37,999
21:29 (IST)
First commercial 5G mobile platform
The Qualcomm Snapdragon 855 uses the Snapdragon X50 modem which is the most powerful mobile 5G modem in the market.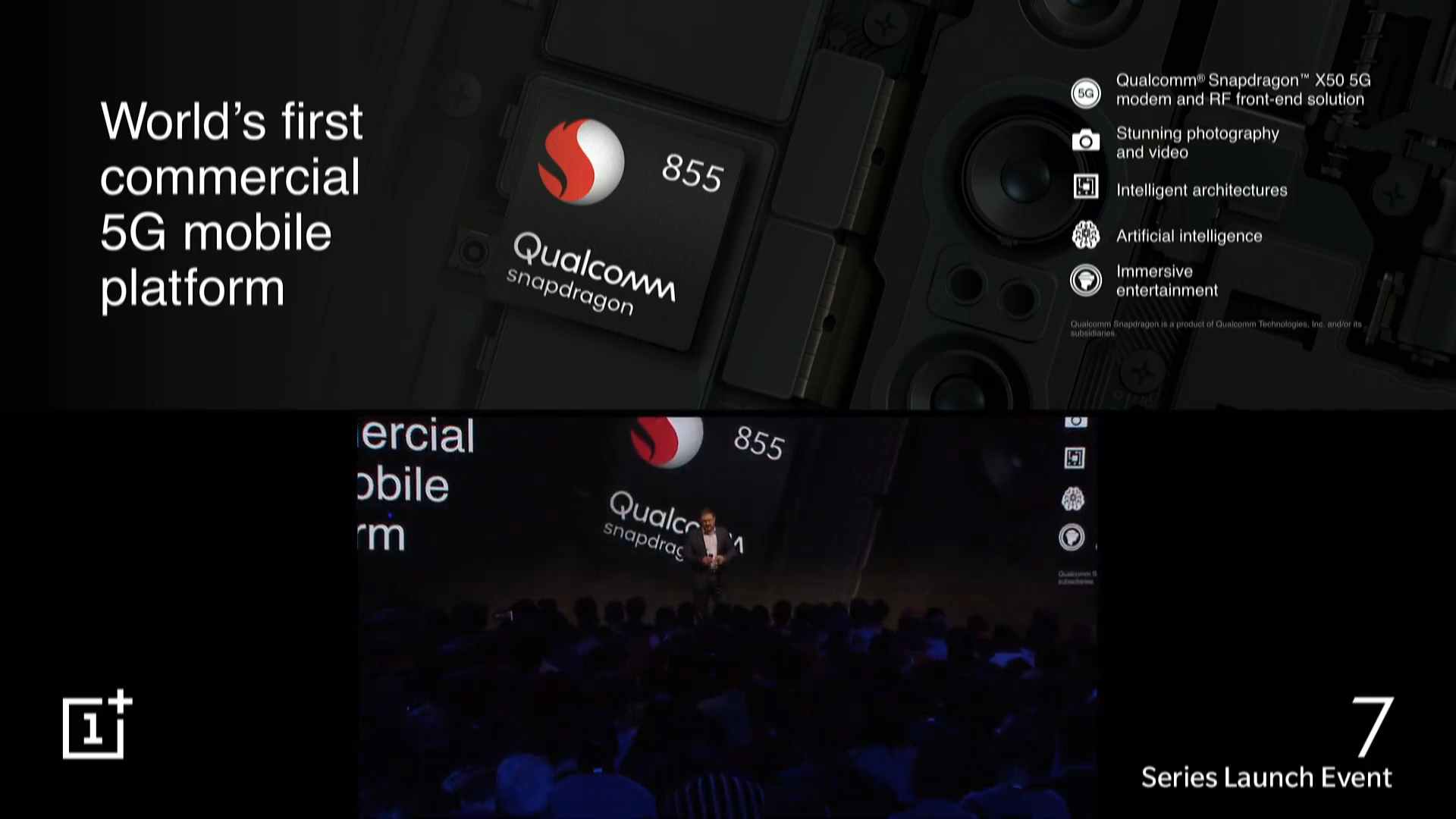 21:23 (IST)
OnePlus 7 Pro 5G
In collaboration with Qualcomm since two years, OnePlus just revealed its first 5G phone in association with network operator EE.
21:21 (IST)
5G testing at OnePlus
OnePlus has been investing and researching in 5G technology for a few years now.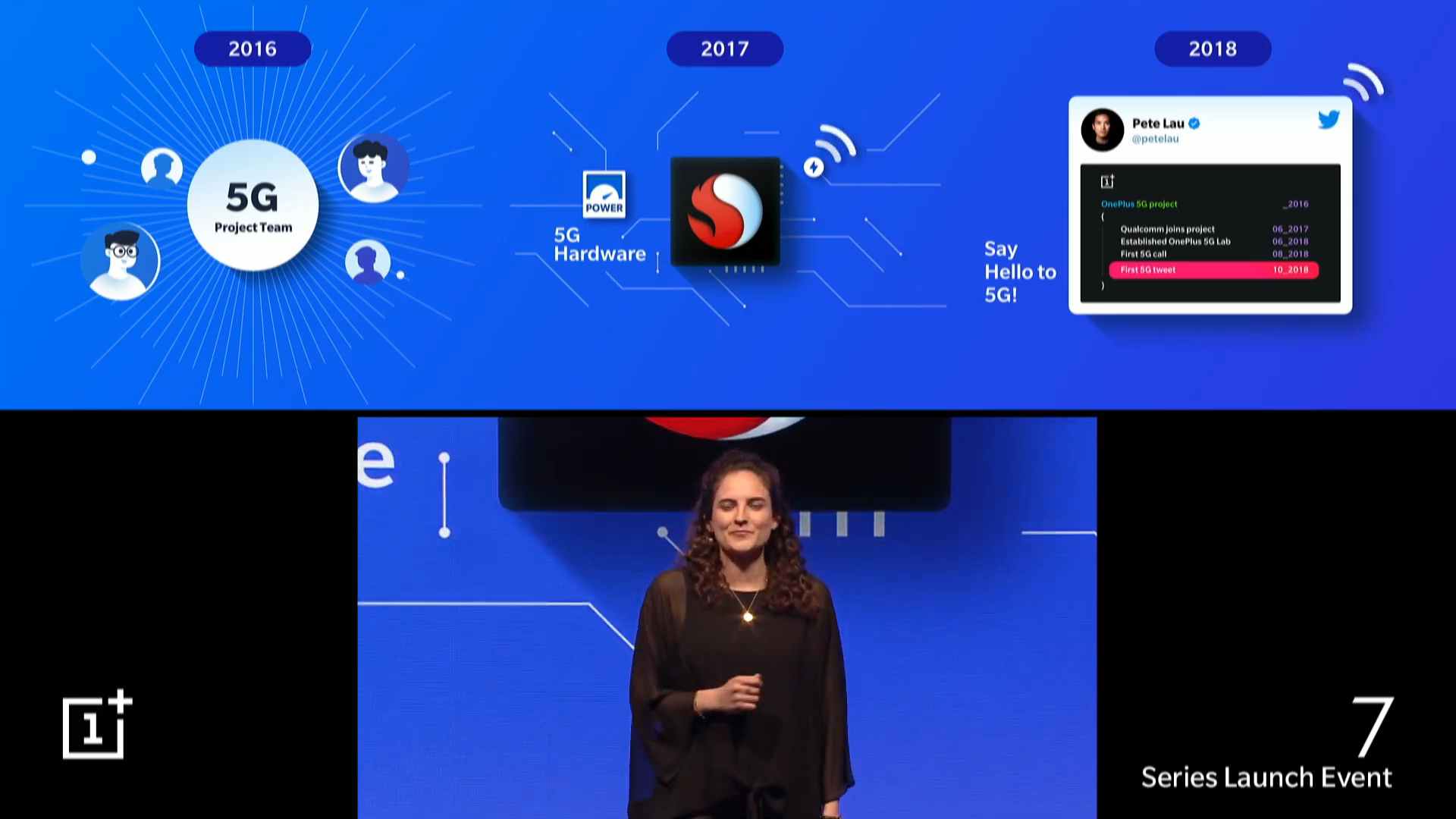 21:19 (IST)
Structural rigidity of the pop-up camera
OnePlus also posted another stress test video of the pop-up camera where a cement block was suspending on it.
21:16 (IST)
Zen Mode to dial down
The Zen Mode on the OnePlus will let users disengage and do a digital detox from their phones.
21:14 (IST)
Collaboration with Fnatic esports team
OnePlus collaborated with professional esports team Fnatic for its new and updated gaming mode.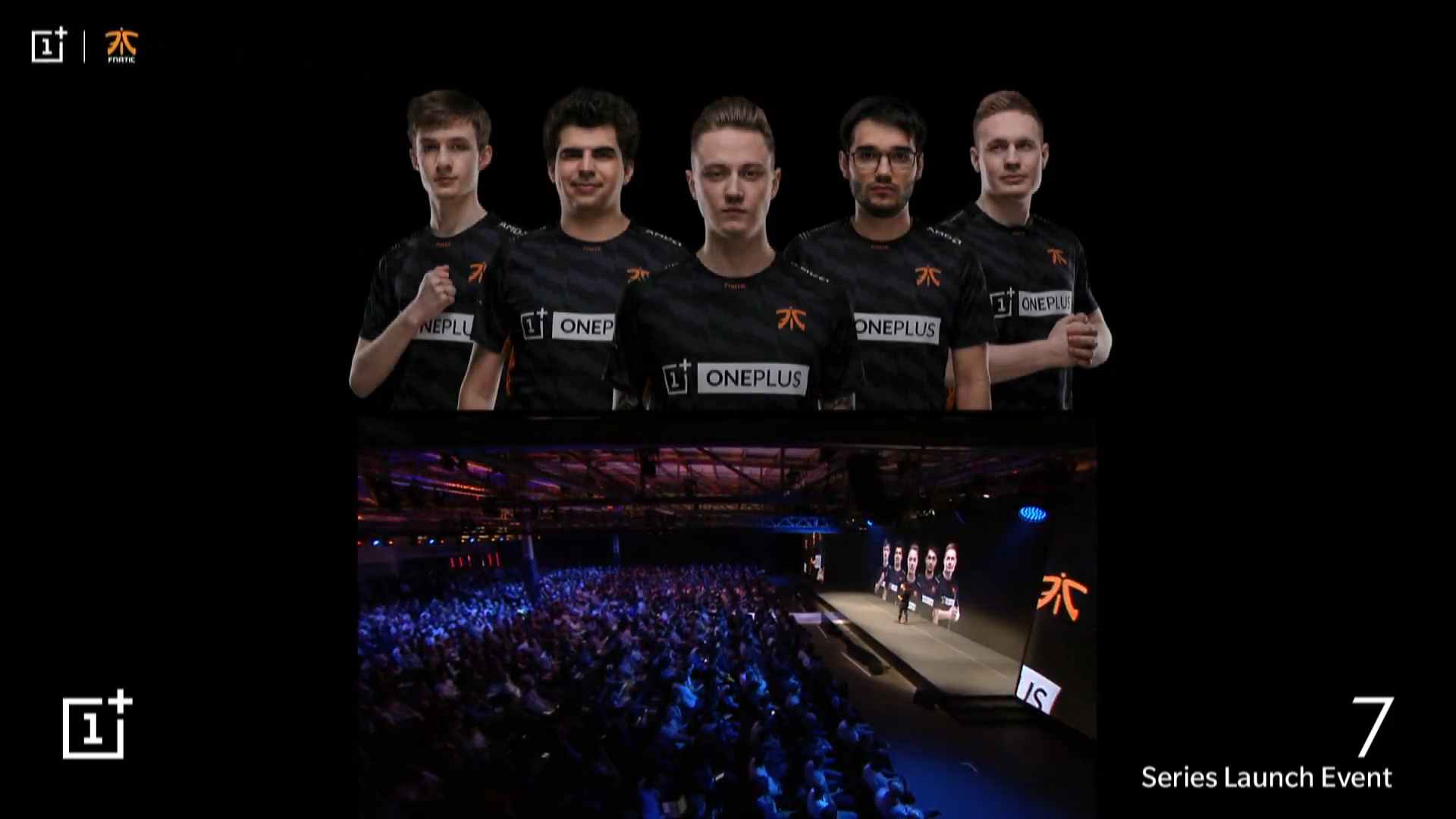 21:13 (IST)
Regular software updates
OnePlus has the second most frequent software updates. The phones will have two years of regular software updates with three years of Android security patches.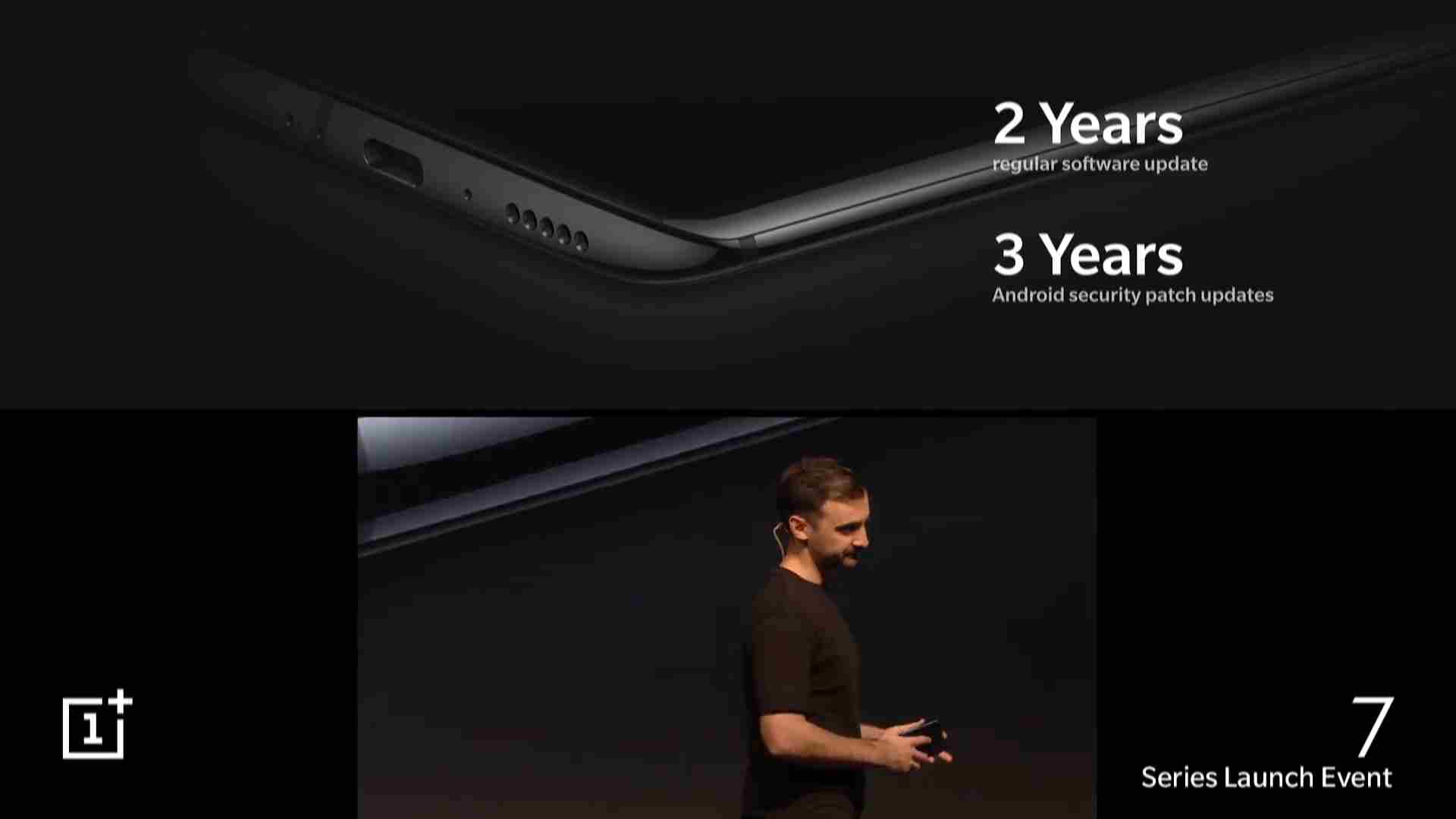 21:11 (IST)
Oxygen OS is apparently better than stock Android
With support from the community, OnePlus says that Oxygen OS is better than stock Android according to PCMark.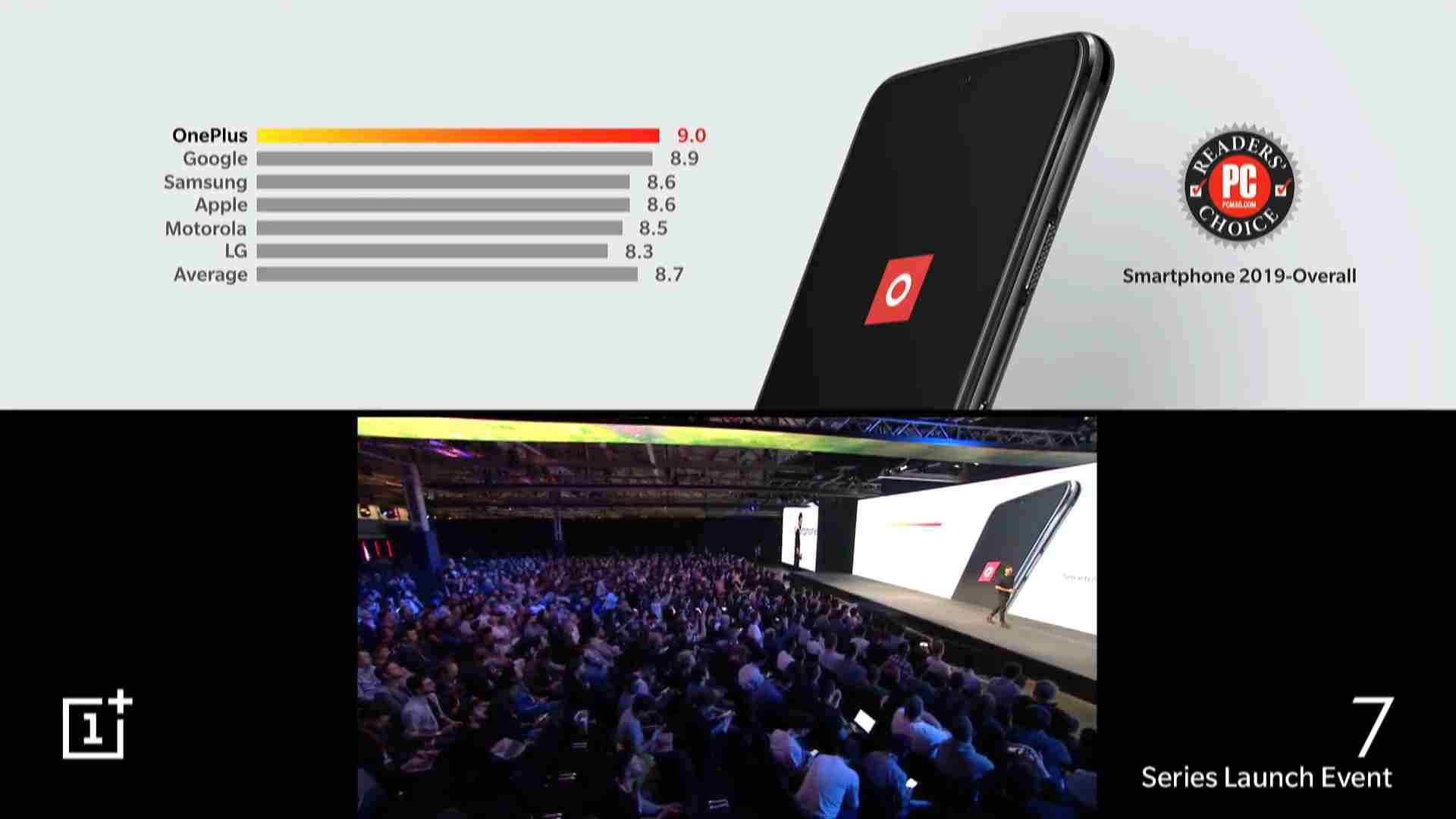 21:10 (IST)
Stereo speakers on the OnePlus 7 Pro
The OnePlus 7 Pro comes with stereo speakers with support for Dolby Atmos.
21:08 (IST)
Warp Charge 30
It takes only 20 minutes to go from 0 to 48 percent of charge.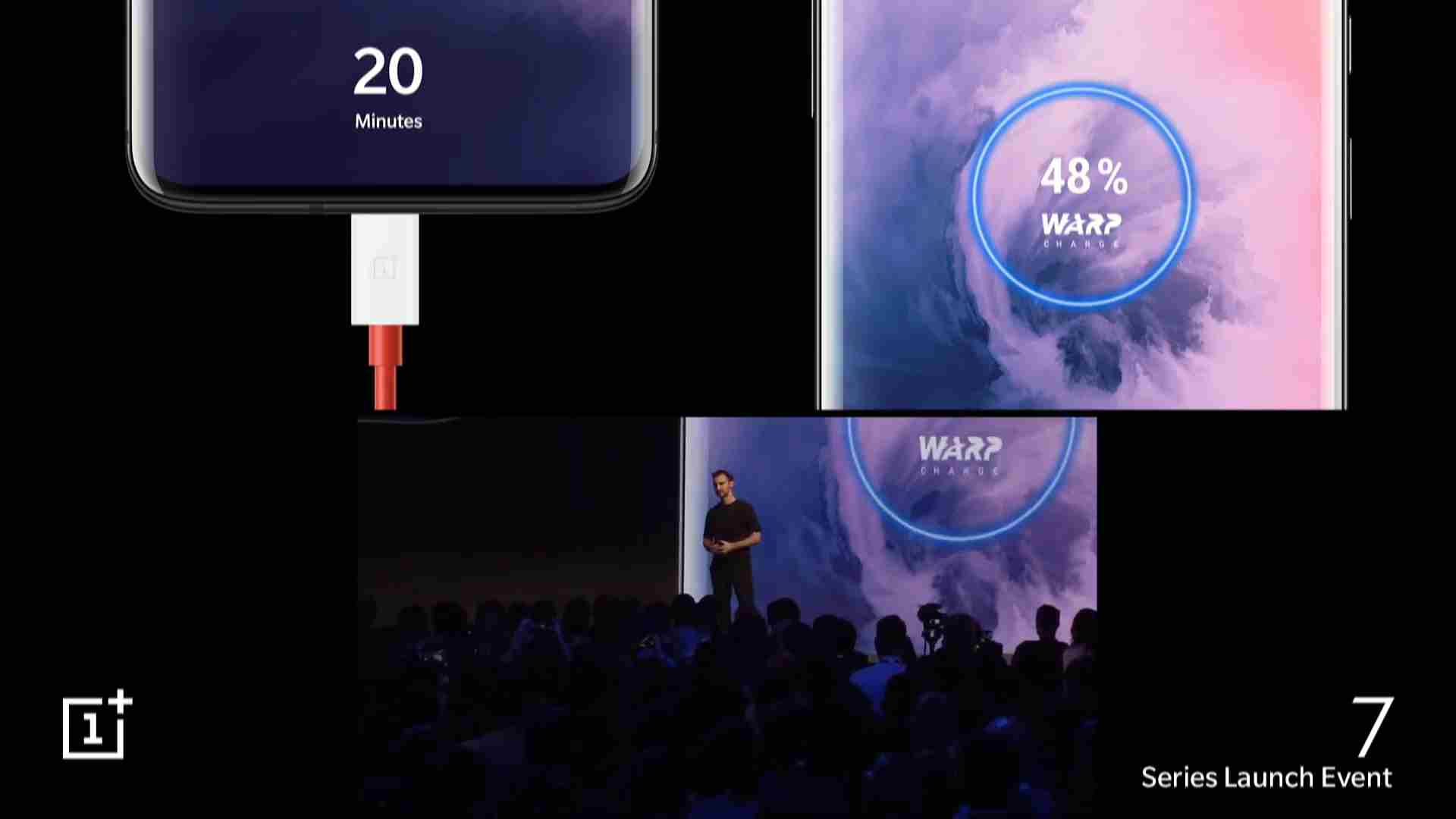 21:07 (IST)
Faster storage technology
OnePlus 7 Pro is the first smartphone using UFS 3.0 for storage giving users higher file transfer speeds.
21:05 (IST)
Running on the Qualcomm Snapdragon 855
The OnePlus 7 Pro is powered by the Qualcomm Snapdragon 855 chipset with an Adreno 640 GPU and 12 GB of RAM.
21:04 (IST)
Automatic front camera damage prevention
The front-facing pop-up camera will automatically retract when it detects a fall.
21:00 (IST)
Front pop-up camera
OnePlus put the front pop-up camera to test: over a 12-hour stress test to check the durability of the pop-up mechanism.
20:57 (IST)
DXOMark Mobile Score of 111
The OnePlus 7 Pro has a DxOMark score of 111 which is the second highest ever.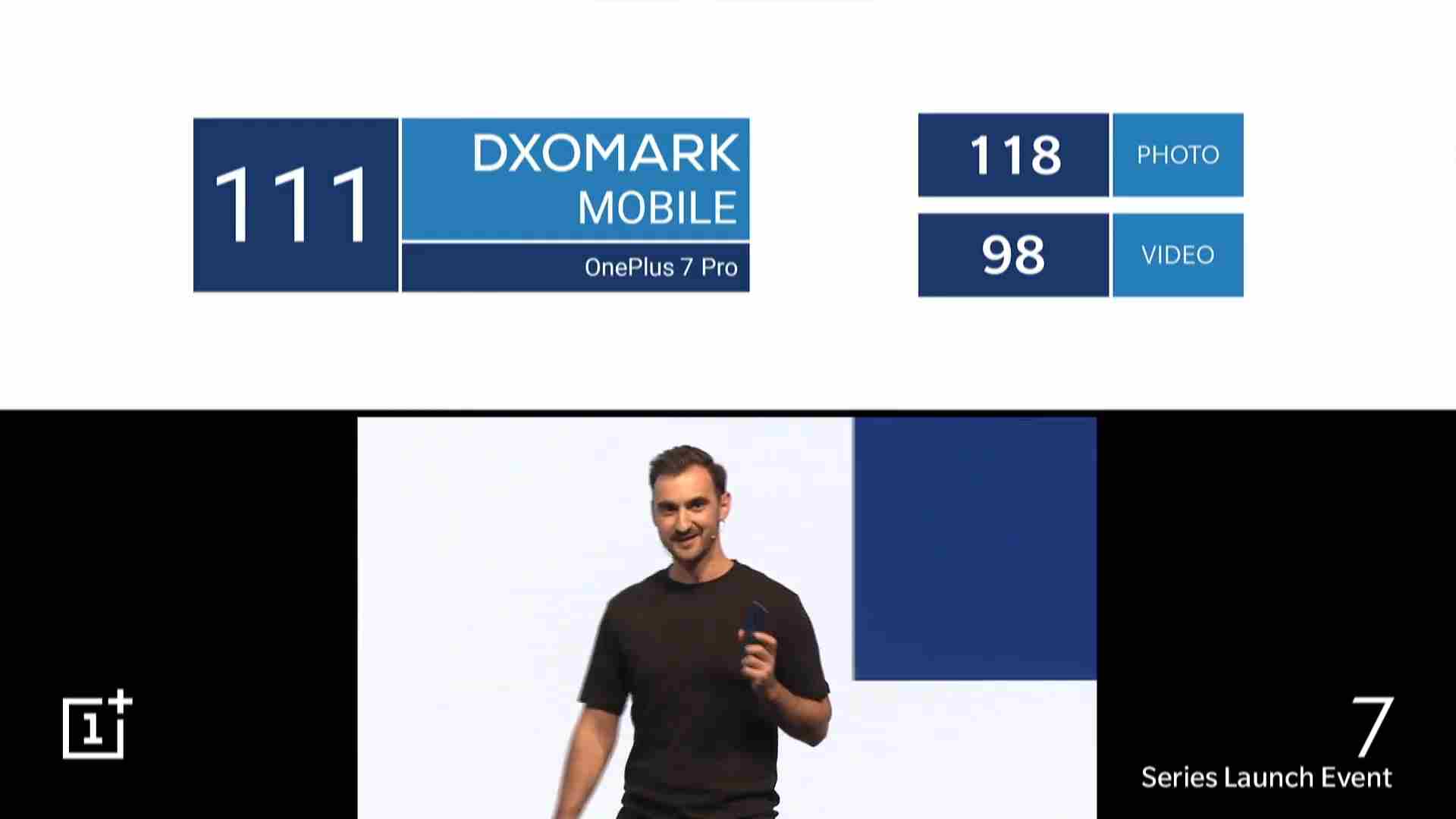 20:54 (IST)
Triple camera setup
The main camera sensor is a 48 MP shooter, 3x telephoto lens and an ultra-wide sensor with a field of view of 117 degrees.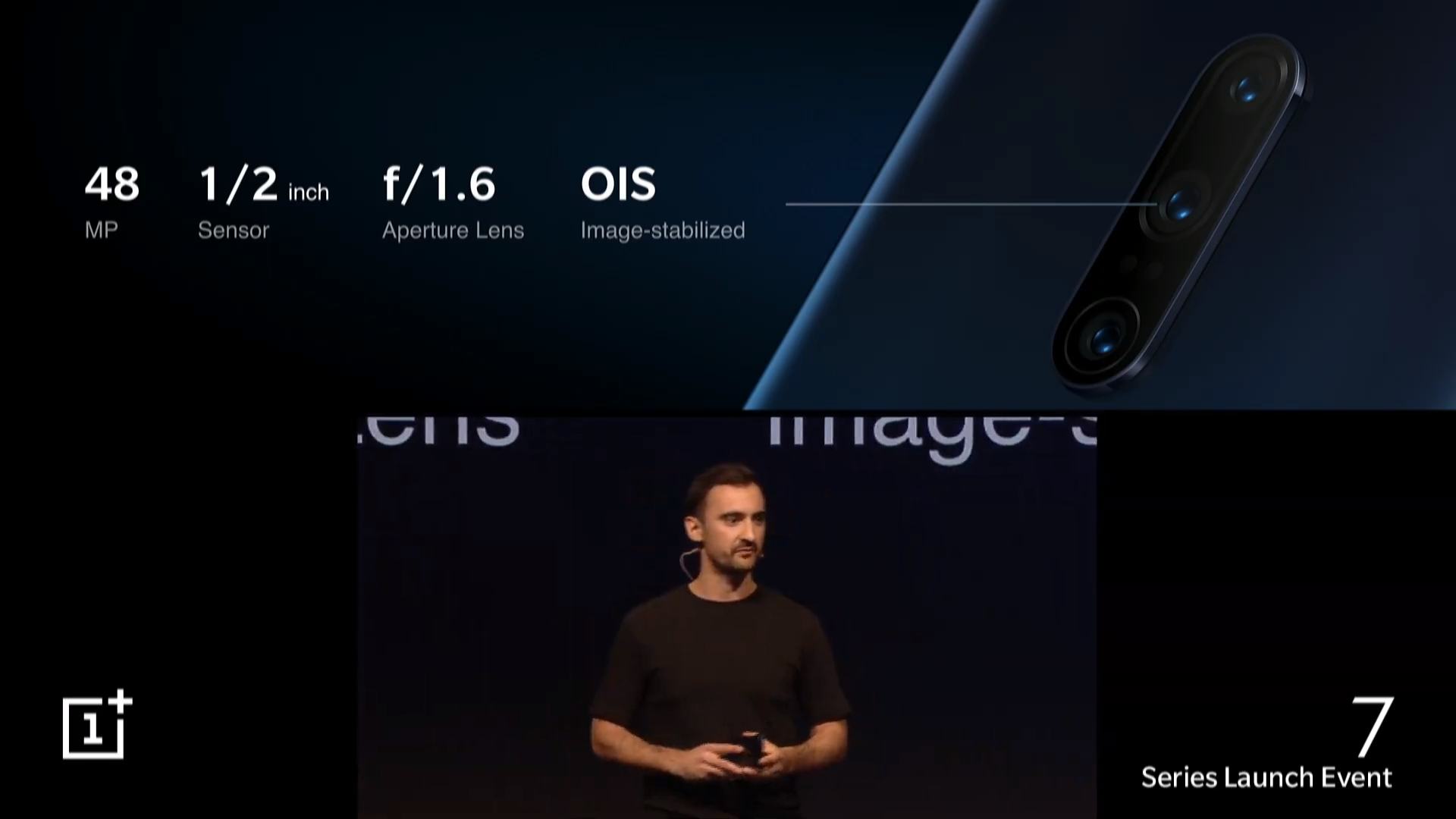 20:51 (IST)
Face unlock is back!
OnePlus has brought back Face Unlock and it unlocks in only 0.21 seconds becoming the fastest one in the market.
20:50 (IST)
HDR10+ and Night Mode 2.0
The display supports HDR10+ and an updated Night Mode.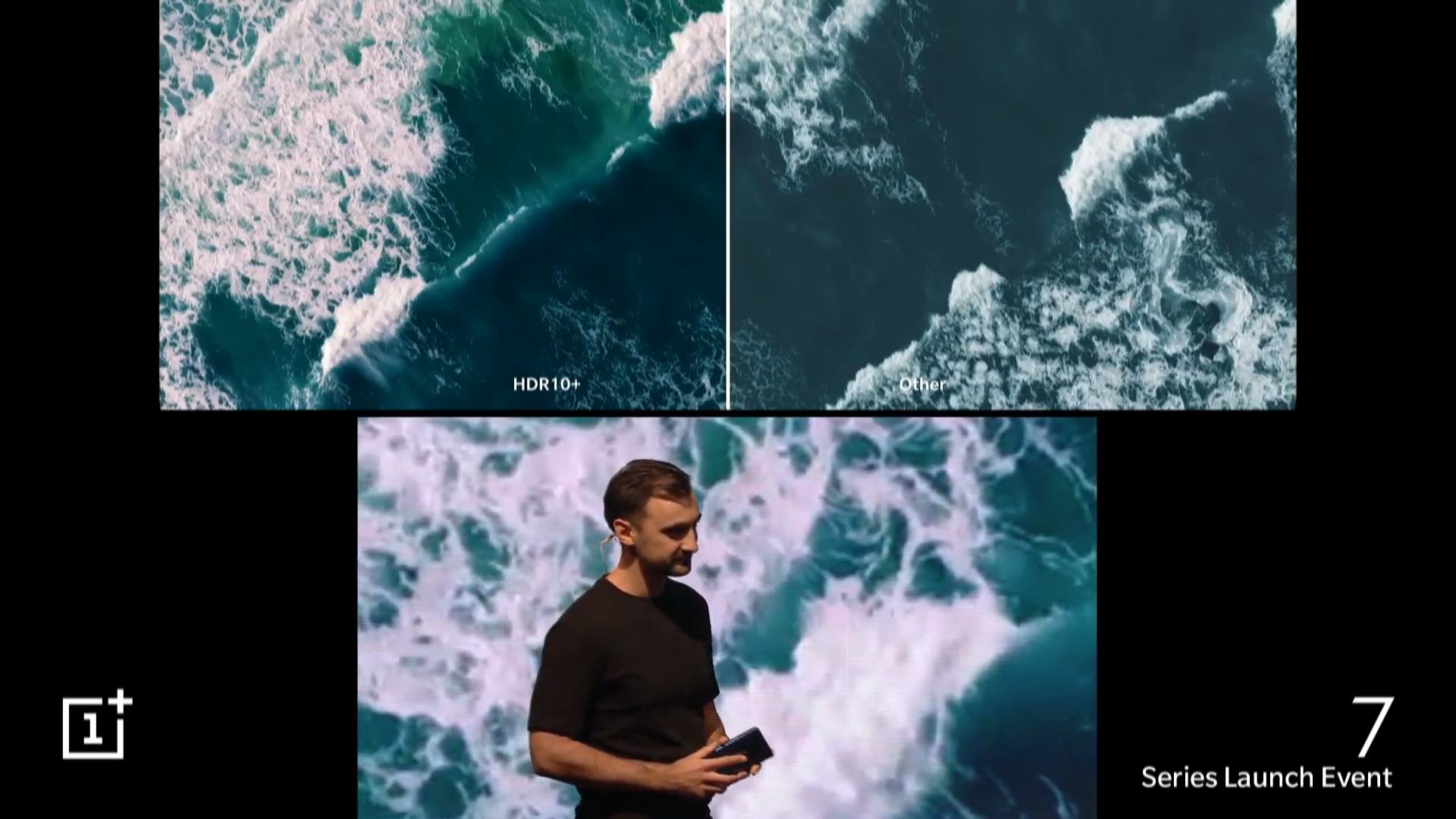 20:48 (IST)
90 Hz QHD + Fluid AMOLED
OnePlus says that the Fluid AMOLED display has a refresh rate of 90 Hz which is the fastest for any AMOLED smartphone display in the market.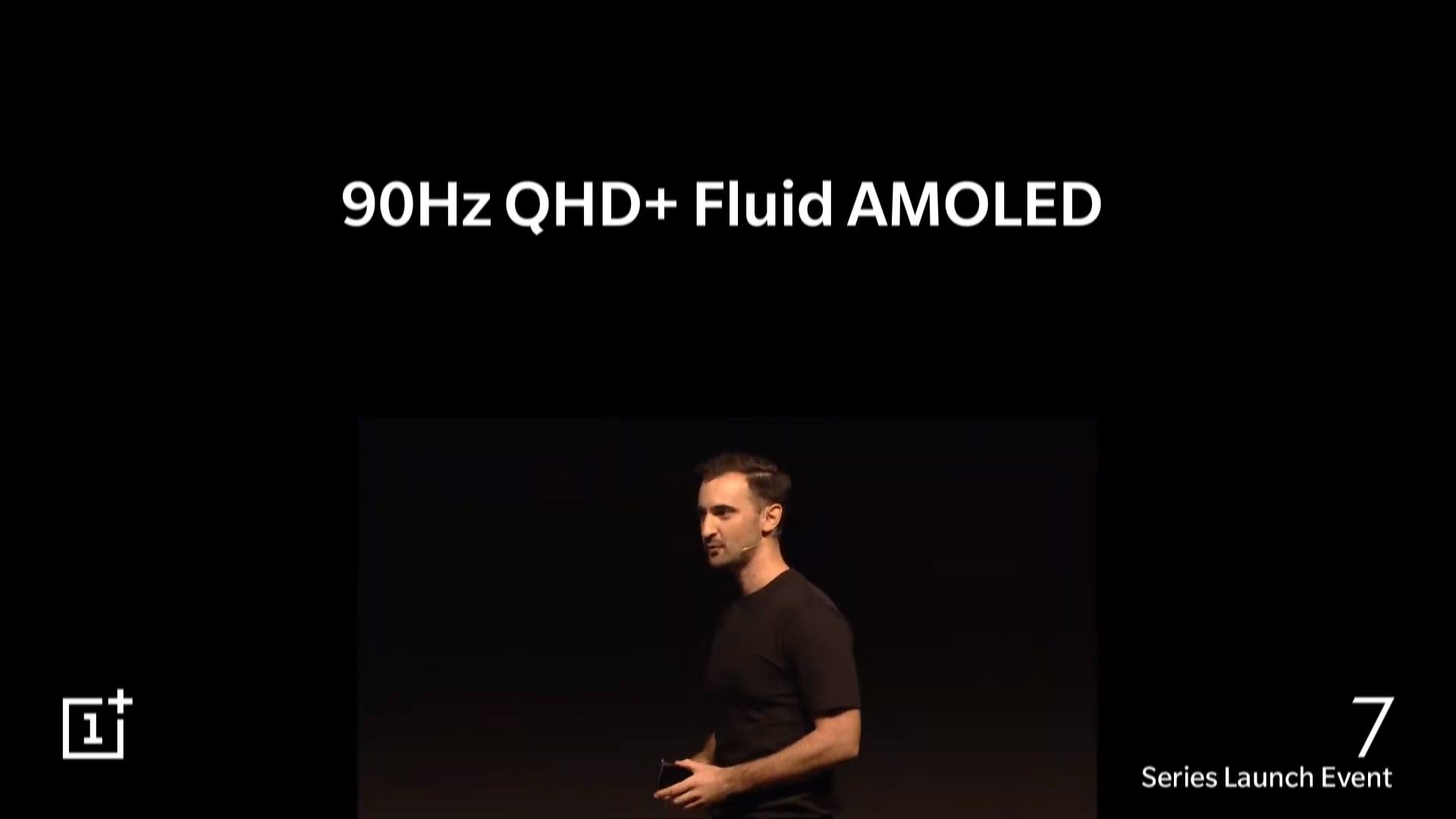 20:45 (IST)
Fluid AMOLED display
The OnePlus 7 Pro comes with apparently a new display called as 'Fluid AMOLED'.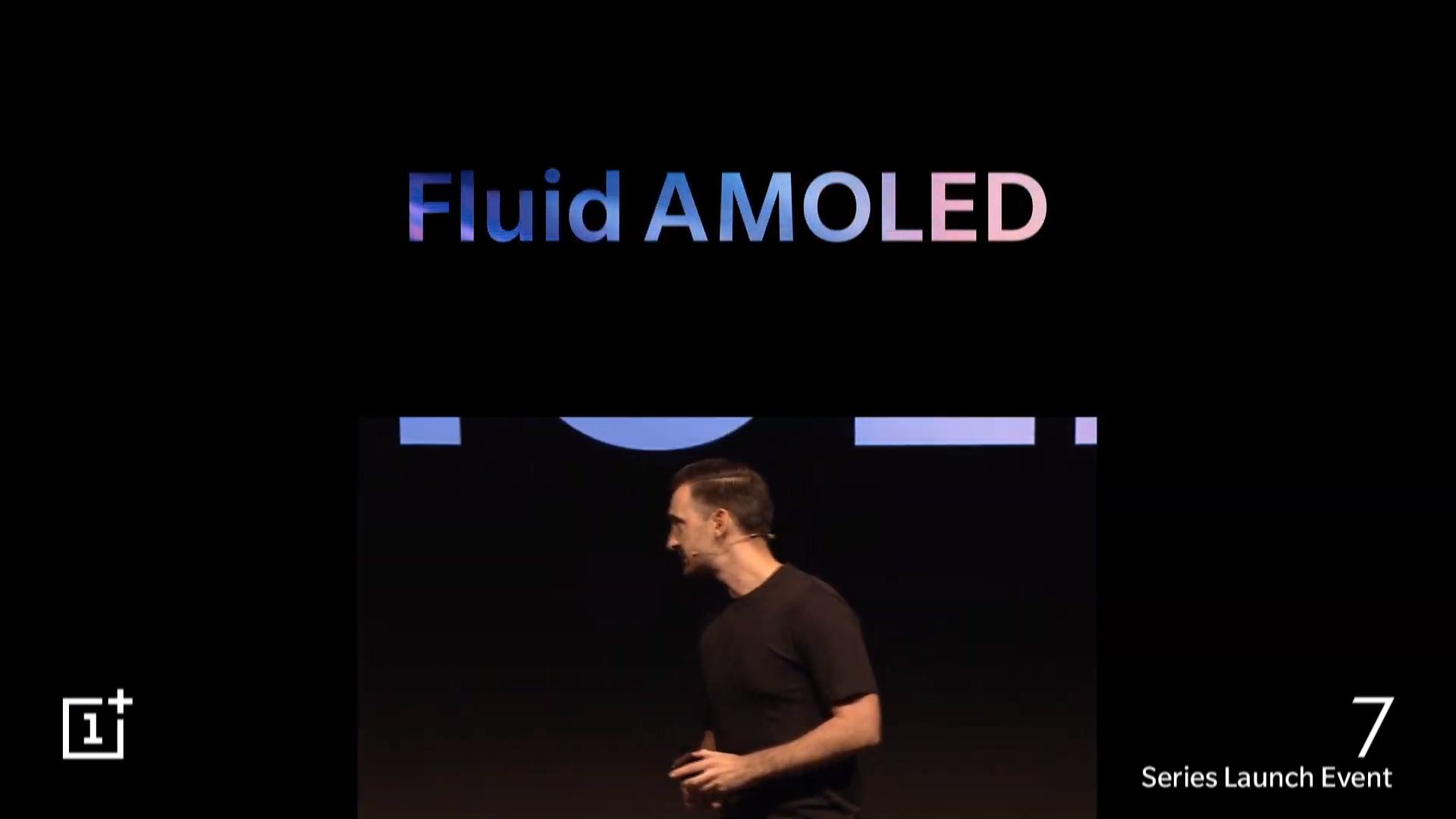 20:44 (IST)
Three colour variants
The OnePlus 7 Pro comes in three colour variants including Almond, Nebula Blue and Black.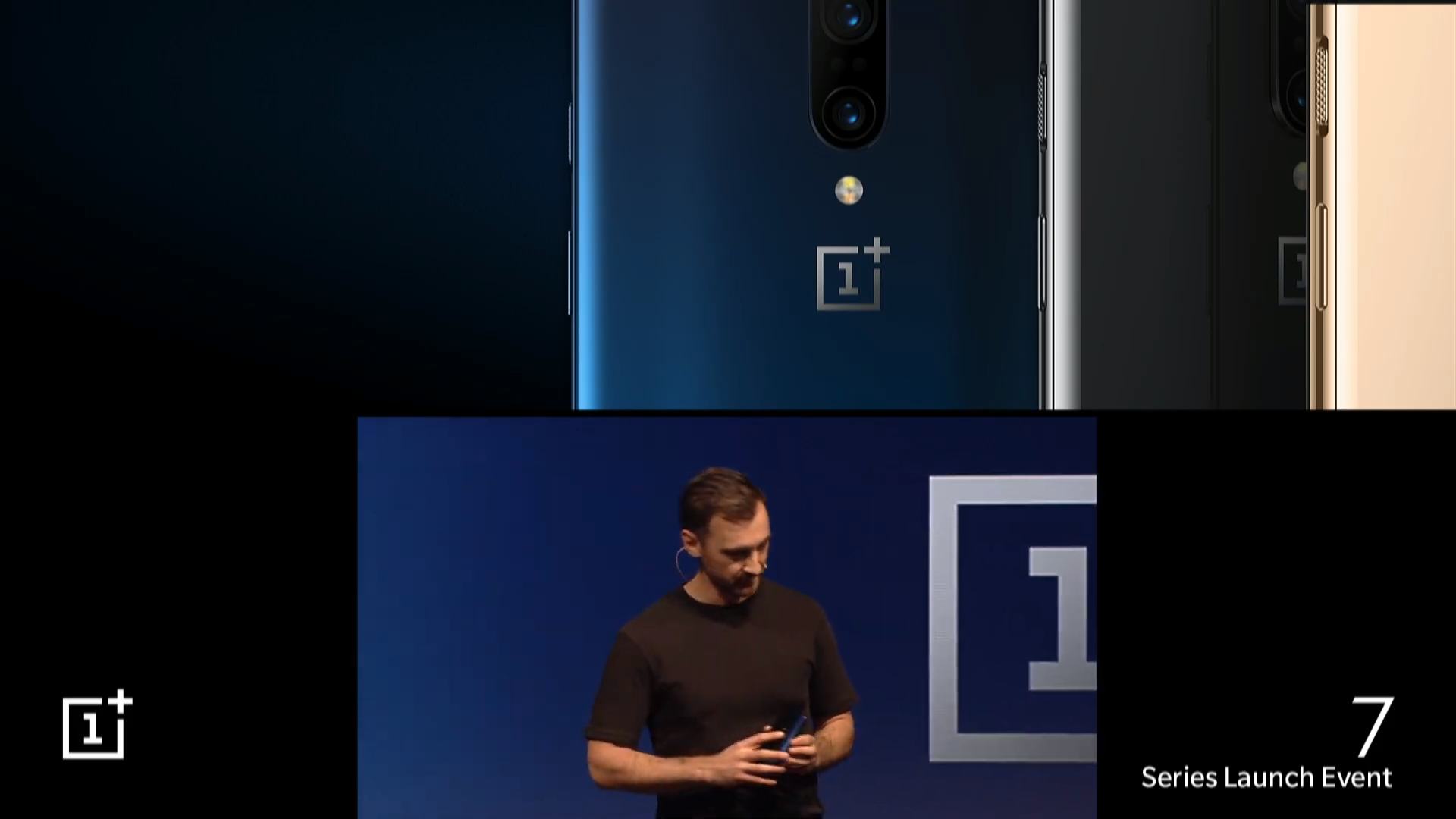 20:32 (IST)
Pete Lau on stage!
OnePlus CEO and Founder, Pete Lau is on stage to unveil the OnePlus 7 series.
20:27 (IST)
5G Apps of Tomorrow
OnePlus is opening up applications to developers in building 5G apps under the guidance of global tech leaders, a OnePlus 5G device and a year's funding.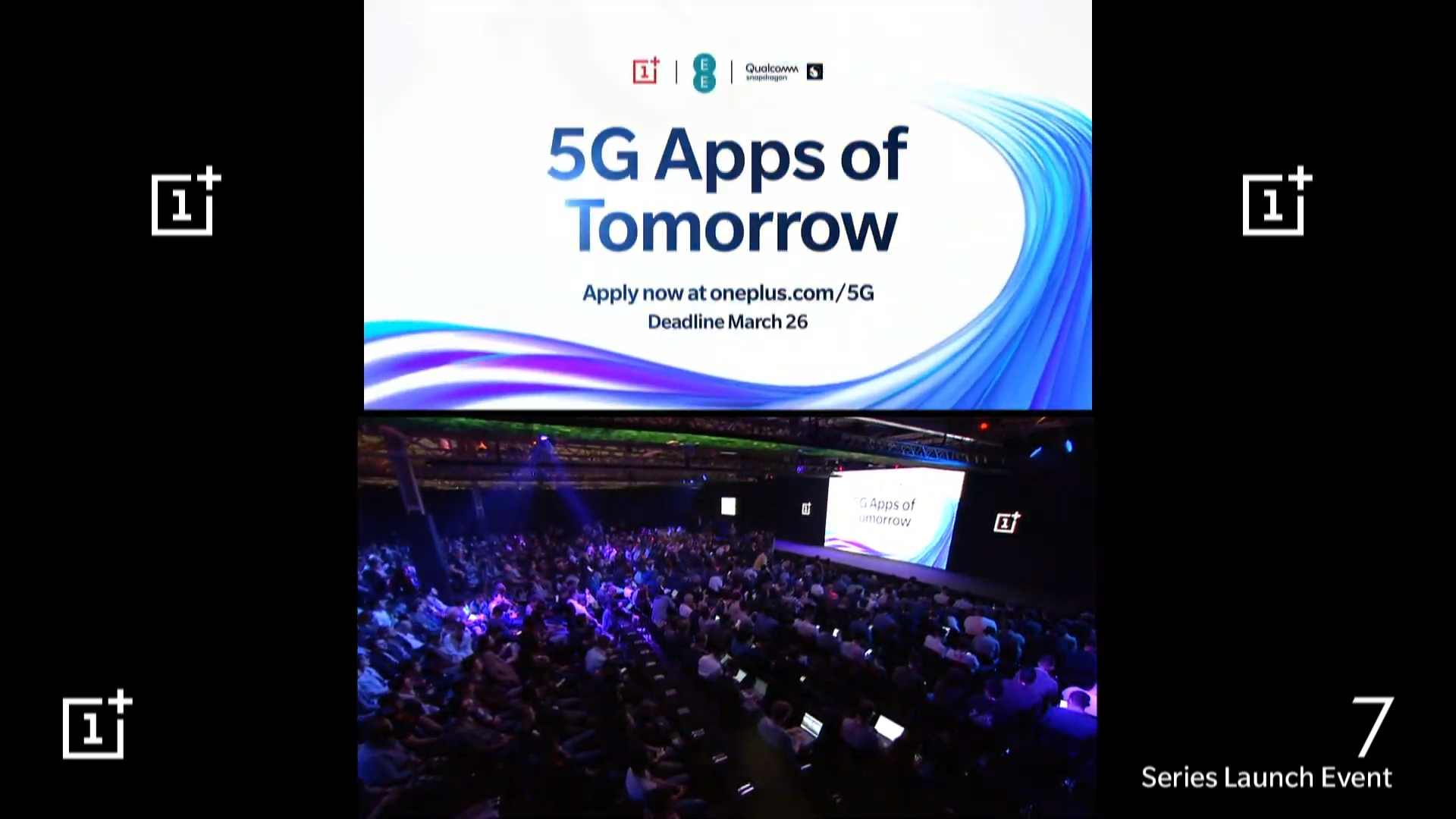 20:14 (IST)
OnePlus 7 series leaks galore
With the launch of a highly awaited smartphone, leaks are bound to surface. So far, many of these leaks have been reported all around the world. If leaks get you excited, here's a roundup of all the leaks that we came across until now.
20:01 (IST)
OnePlus 7 series launch: Where to watch?
If you have extra bandwidth to spare, here's how and where you can watch the launch event of the OnePlus 7 series smartphones. Otherwise, feel free to follow the live blog for all the latest updates from the event.
19:55 (IST)
OnePlus 7 and 7 Pro water resistance
Through a teaser video, OnePlus confirmed that the OnePlus 7 series will come equipped with water resistance. However, they won't have any IP rating.
19:47 (IST)
OnePlus 7 Pro: A+ Top Tier Display Rating
Apart from the heavily reported leaks, OnePlus had announced that the OnePlus 7 Pro had received an 'A+ Top Tier Display Rating' from DisplayMate. It's indicative that the display is one of the best smartphone displays in the market.
19:40 (IST)
OnePlus 7 and 7 Pro launch auditorium
We have entered the massive auditorium where the phones will be unveiled soon.
Finally entered the venue. Quite a big auditorium we have here... pic.twitter.com/PdbYi7ozlI

— Tech2 (@tech2eets) 14 May 2019