TEDxBITSPilani 2018: Ketto founder Varun Sheth, Aashna Shroff to speak at 2018 edition
TEDxBITSPilani's 2018 edition will see journalist J Gopikrishnan, hockey player Andrea Thumshirn who trains children at zero cost and Nabila Jamshed, an Oxford graduate who works at the UN's global governance and security division come together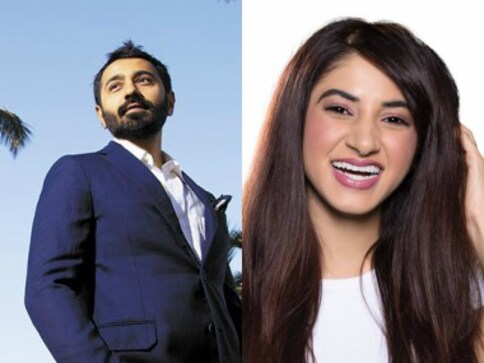 TED talks are always an event which are looked forward to, as has been proved in the case of poet Sarah Kay and the recently aired TED Talks India: Nayi Soch, which saw the inclusion of Shah Rukh Khan as a host. But the speaker line-ups are not the only reason they are anticipated; the content of these talks and the way they are delivered are also highlights, which propel lesser-known speakers into the limelight.
TEDxBITSPilani in particular has had two editions in the past, boasting of speakers such as economist and writer Dr Isher Alluhwalia and filmmaker Mani Shankar. The third edition will take place on 21 January.
The event will follow the standard guidelines for TEDx talks; each will be less than 18 minutes in duration. The spotlight will be on the ideas, and these ideas have been curated keeping in mind the principles at the core of TED -- technology, entertainment and design. 12 people from different walks of life will reflect on and delve into their experiences and what they have learnt over the course of their lives.
The entrepreneurs at this edition include Dhrupad Karwa, a 25-year-old graduate in Economics and co-founder and CEO of HaikuJAM, a first-of-its-kind social media platform for writing and sharing poetry; Daniel Doan, the co-founder and Chief Growth Officer of Black Shell Media and a game designer and marketing expert based out of California; David Belo, an artisanal chocolatier based out of Mysore who grew up in south Africa, who is a student of the alchemical healing arts, sacred geometry and music; and Varun Sheth, the CEO & co-Founder Ketto, one of the leading crowdfunding platforms, whose name was included in Forbes' 2017 edition of the 30 Under 30 list. From the sciences, Dr Abhas Mitra, an Indian astrophysicist who has done pioneering work with regards to the Big Bang Theory and Black Holes will be speaking.
There's also Andrea Thumshirn, a German hockey player and the founder of Hockey Village India, who coaches children at zero cost. many of these children have qualified for under-16 state teams. The award-wining journalist who is credited with unearthing the 2G scam, J Gopikrishnan, will be speaking about his profession. Nabila Jamshed, an Oxford graduate who works at the UN's Global Governance and security division and Insia Dariwala, an internationally acclaimed activist-filmmaker, who is a graduate of FIT new York and tackles feminist subjects, are also part of the line-up.
From the world of art are Sahej Rahal, who practises unconventional art and sculpting and has numerous exhibitions abroad, was the winner of the Forbes award in 2014 for Debut Solo Show, and BITS Pilani's own Ujjwal Anand who is working on a nanosatellite project and is a self-taught fluteboxer. Also speaking at this edition are lifestyle and fashion blogger Aashna Shroff who started the online store The Snob Shop and log The Snob Journal, and Miss India Universe 2017 Shraddha Shashidhar.
After the talks, attendees will be able to meet and interact with these speakers. To know more about the speakers and event, you can check out the TEDxBITSPilani website.
Business
Conquest was providing mentorship in five major categories which includes fundraising, product management, customer acquisition, tech, and scaling up and operations
News & Analysis
Prizes worth over 4 lakhs to be won including a cash prize of over 1 lakh rupees.
Biztech
Implementation to streamline Student Lifecycle, HR & Finance functions to ease interaction between the university and its constituents