PMJAY scheme has impressive list of benefits, but 'flawed model', lack of funds have medical experts sceptical
According to an expert from TISS, the low 2018-19 budget for PMJAY was the fundamental flaw with the health insurance scheme under Ayushman Bharat.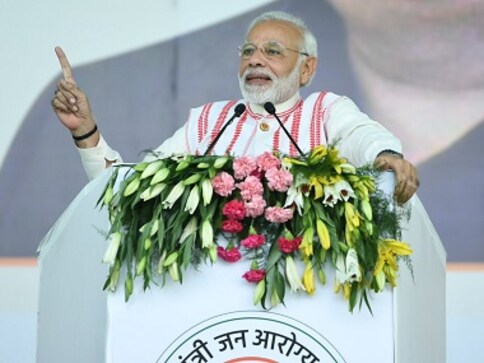 Within 24 hours of Prime Minister Narendra Modi launching the Pradhan Mantri Jan Arogya Yojana (PMJAY), a newspaper report claimed that the initiative under the comprehensive "Ayushman Bharat" health insurance scheme had already benefited more than a 1,000 patients.
Dubbed the "largest government-funded healthcare scheme" in the world, it aims to provide coverage of Rs 5 lakh per family annually and help more than 10.74 crore poor and vulnerable families — around 50 crore people — with secondary and tertiary care hospitalisation through a network of Empanelled Healthcare Providers.
The Ministry of Health and Family Welfare has claimed that 13,000 private hospitals have already been roped in to be part of this mega healthcare initiative, which has an estimated budget of Rs 2,000 crore for 2018-19. The scheme covers more than 1,350 procedures, including cancer-related surgeries, radiation therapy, chemotherapy, cardiac surgeries, stents, spine, dental and eye surgeries, MRIs and CT scams.
This is a seemingly impressive list of benefits to avail of from the PMJAY. Why then is a large fraternity of doctors uneasy and sceptical about the scheme? Their sense of misgiving is related to both the fundamental design of the health insurance initiative as well as the modalities of its execution.
Scepticism and criticism galore
Explaining the shortcomings of the scheme, Dr Sakthivel Salvaraj, director of health, economics, financing and policy at the Public Health Foundation of India, said: "There is a major design problem with the PMJAY. Any health insurance scheme must seamlessly cover both inpatient and outpatient care, as is being done in neighbouring countries such as Bhutan, Sri Lanka and Thailand. This scheme provides for only hospitalisation and other expenses. But studies show that in India, only 4.4 percent of our population needs hospitalisation. Even the over 1,300 procedures covered under PMJAY includes a very tiny part of hospitalisation expenses. Unfortunately, a lot of other things have not been covered."
The National Health Agency, which is the central agency given the task of implementing the scheme, has tom-tommed the fact that besides Odisha, Delhi, Telangana, Punjab and Kerala, 31 states and Union Territories were already on board with the scheme. The Centre and states will share the costs under the PMJAY on a 60:40 basis, with the central government taking on the higher share of the expenses.
Dr Salvaraj admits that expanding the platform to Uttar Pradesh and Bihar — considered "bimaru states" (weak states) in more ways than one — is a good step, but poor families in Tamil Nadu, Andhra Pradesh, Telangana and Maharashtra were already covered by a basic health insurance package.
The Rashtriya Swasthya Bima Yojana (RSBY) had a much broader mandate. It already provided a cashless insurance package across both public and private hospitals to over 40 million families.
Medical experts believe that PMJAY is nothing but a replication of these state healthcare models, with Telangana's scheme providing the technology backbone for the Centre's latest initiative.
Dr T Sundararaman of the Tata Institute of Social Sciences seconds this opinion. "It is wrong to say that this was the largest health insurance scheme in the world. The National Rural Health Mission covered the country's poor with an outlay of Rs 20,000 crore. The government should have aimed to strengthen the present healthcare system," he said.
"The fundamental flaw with this scheme is that it has a budget outlay of Rs 2,000 crore for 2018-19. This is supposed to cover over 10 crore families. If these families were to spend even 1 percent of this Rs 5 lakh amount, the annual expenditure would come to Rs 50,000 crore. Where is so much money going to come from? A Rs-2,000 crore allocation is less than one third of the cost of a Rafael aircraft," Dr T Sundararaman said.
The other more serious allegation that experts have levied against PMJAY is their belief that there is no evidence to show that the healthcare costs will decline with the implementation of this scheme.
"Private hospitals will continue to double-charge; they will continue to levy out-of-pocket costs, much higher than what a patient would pay at a government hospital," said Dr Sundararaman. "Our medical care today is one of the most privatised and most unregulated in the world. We suffer from the malaise of over diagnosis and over treatment with no controls in place."
Doctors associated with PMJAY find this criticism very harsh. Dr Ravi Vimal, the deputy CEO of this project in Haryana, believes that any scheme of this magnitude will face "teething problems", but these will be ironed out in the months to come, especially as private medical facilities see this as being a good business opportunity.
A senior bureaucrat in the health ministry pointed out that "50 crore people from a pool of 10.74 crore families in 444 districts of 26 states have been selected". "They will be given reimbursements for bed charges, drugs and diagnostics two days before, during and 15 days after hospitalisation. It also allows for national portability. The card-holder can avail of free hospitalisation at an empanelled hospital anywhere in the country," the bureaucrat said.
He went on to add that this was not an "entitlements-based scheme, which means that people cannot register of their own for it. "A person has to fit into the categories specified in the database of the Socio-Economic Caste Census 2011 to avail of these benefits. We are keen to have this database updated, which is why gram panchayats have been involved in the process," the bureaucrat said.
Poor Budget allocation
Highlighting what he believes is one of the major stumbling blocks of the healthcare scheme, Dr Selvaraj said that despite India's GDP having tripled in the last three years, the Budget allocation for healthcare in the past 20 to 25 years has remained at 1 percent of the figure.
Canada and the United Kingdom allocate 8 percent of their GDP to provide comprehensive social health insurance. The United States allocates 18 percent of its GDP, but nearly 20 million of its population continue to remain outside the loop of this programme.
India has no checks and balances for this industry. The situation was much better till the 1980s, but since the 1990s, when the government began to withdraw from medicare, the private sector took over, resulting in tremendous cost escalations.
"The US follows a private medicare system, but this is very strictly controlled. Here, the combination of private hospitals and insurance companies have created a powerful lobby that remains uncontrolled. Even Pakistan, Bangladesh and Nepal provide better delivery of public healthcare services," Dr Selvaraj claimed.
The other side
There are doctors who believe that PMJAY will benefit the poor. Dr Monik Mehta, an interventional cardiologist working with Artemis Hospital in Gurugram, is certain that if they maintain a high patient volume and keep their margins low, the scheme should succeed.
"What worries me is how the government is going to ensure that bills are not fudged, which is a common practice these days. The only way to check fraudulent billing is to make sure their IT Department remains vigilant, and for that Aadhaar cards will be a must," Dr Mehta said.
Till August, the Indian Medical Association (IMA), with its 3.1 lakh doctors as members, had asserted that this scheme was flawed. Their argument was that the rates quoted for the 1,350 procedures under PMJAY did not cover even 30 percent of their costs. It was only after health ministry secretary Preeti Sudan assured them that the rates for these procedures would be reviewed again in 2019 that the association agreed to change its stand.
Dinesh Arora, deputy CEO of Ayushman Bharat-National Health Protection Mission, told private doctors at a meeting that benefit packages and their rates will see frequent adjustments from 2019 based on costing studies that the NITI Aayog will steer.
It was only after this assurance that IMA representatives agreed to extend their support to empanelment of hospitals, spreading awareness about the scheme and processes to identify beneficiaries. Timely payments to hospitals, feedback and grievance redressal mechanisms and the ease of setting up IT infrastructure at hospitals to ensure paperless transactions remain key concerns for the private medical fraternity.
If timely payments for facilities are not rolled out, IMA general secretary RN Tandon has warned that they would not hesitate to shut down their workstations.
PMJAY targets both rural and urban areas, including Tier-2 and Tier-3 cities, and excludes metros. Such a large outreach can be evolved only if private healthcare providers and associations like the IMA and other industry bodies work hand in hand.
But there is another criticism this scheme faces. This pertains to the government's decision to create 1.5 lakh health and wellness centres, for which the finance ministry has allocated Rs 1,200 crore for 2018-19. The existing sub health centres will be upgraded to these health and wellness centres.
According to the current allocation, this works out to Rs 80,000 per centre, a budget that is hardly sufficient to bring about any kind of significant transformation in the facilities and ambience of these sub centres.
Scepticism about the PMJAY model also stems from the fact that a number of developing countries, including Brazil, Mexico, Sri Lanka and Thailand, have already achieved universal healthcare. It is high time the Government of India moves in this direction. Regurgitating old wine in a new bottle is not sufficient to be able to meet our health objectives.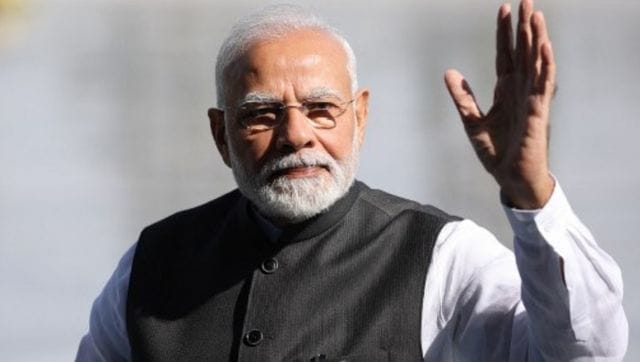 World
Ministry of External Affairs spokesperson Arindam Bagchi said the BBC documentary on Indian Prime Minister Narendra Modi will not be screened in India
World
Five Indians were among the 72 people onboard the Yeti Airlines plane. They have been identified as Abhisekh Kushwaha, Bishal Sharma, Anil Kumar Rajbhar, Sonu Jaiswal and Sanjaya Jaiswal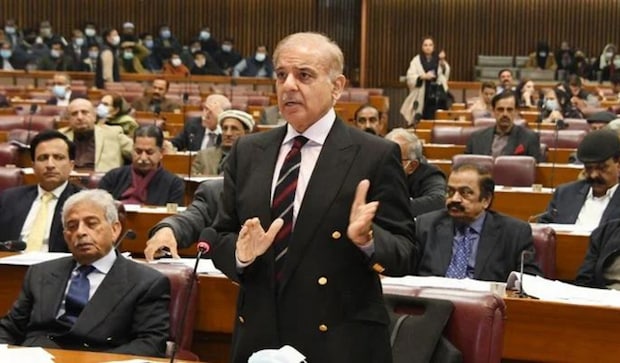 Politics
Shehbaz Sharif said that Pakistan has learned its lesson after several wars with India and stressed that now it wants peace with its neighbour