Deendayal Upadhyay's dream has come true with the launch of Ayushman Bharat scheme, says Yogi Adityanath
Yogi Adityanath was praising the rolling out of the ambitious Pradhan Mantri Jan Arogya Yojana (PMJAY)-Ayushman Bharat programme by Narendra Modi from Ranchi in Jharkhand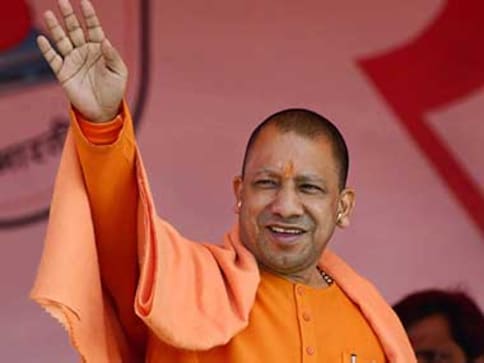 Gorakhpur: Uttar Pradesh Chief Minister Yogi Adityanath said BJP ideologue Deendayal Upadhyay's dream to uplift the poor was realised Sunday with the launch of a central government scheme that aims to provide health insurance cover to nearly 50 crore Indians.
He was praising the rolling out of the ambitious Pradhan Mantri Jan Arogya Yojana (PMJAY)-Ayushman Bharat programme by Prime Minister Narendra Modi from Ranchi in Jharkhand.
The scheme aims to provide a coverage of Rs 5 lakh per family annually and is likely to benefit more than 50 crore people for secondary and tertiary care hospitalisation through a network of empanelled healthcare providers.
Speaking at Baba Raghav Das Medical College in Gorakhpur, Adityanath said, "Today the dream of Deendayal Upadhyay Ji has come true as the man at the bottom of the social order will be able to get medical treatment under Ayushman Bharat scheme without any discrimination. Poor people won't die...due to lack of money."
The medical college was in news in August 2017 after more than 60 children, mostly infants, died there within a week. There were allegations that the deaths happened due to disruption in oxygen supply over unpaid bills to the vendor. The state government has denied that shortage of oxygen led to the deaths.
On Sunday, Adityanath gave golden e-cards to five beneficiaries of the health scheme, including a 12-year-old boy.
"When a poor person becomes ill, the entire family goes through a lot of pain. I have seen the pain of the poor. They have to sell their farm, house and jewellery for medical treatment. But after this scheme, it will not happen and they will be able to get better treatment.
"Today, Rohan, son of Ram Milan, got Rs 1.10 lakh for his treatment and for a poor person Rs 1 lakh is a big amount," he said.
Recalling the poor condition of the encephalitis ward at the medical college in 1998, when Adityanath became a member of Parliament from Gorakhpur for the first time, he said toilets were choked, no fan was functional and four-five children were given one bed. "We demanded free treatment, ward and other facilities."
"In 2004-05, the then health minister gave me one lakh vaccines. When I told him that was inadequate, he was shocked. He asked me to use them in the district only. I refused and told him that vaccines are required for entire eastern Uttar Pradesh," Adityanath said.
UP Health Minister Siddharth Nath Singh said more than 700 hospitals have been enlisted under the scheme in the state at present and, in the coming months, 2,000 more hospitals will be added. "The opening of modern hospitals are proposed in tier-II and tier-III cities. If the poor people are healthy, the state will be healthy," he said.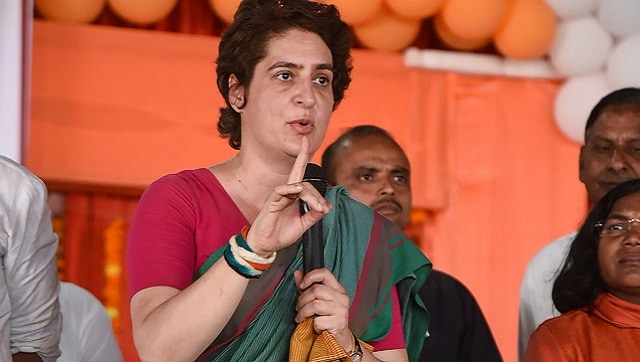 India
The Congress leader said if her party comes to power in Uttar Pradesh, then the entire loan of farmers will be waived and women will be given three gas cylinders free of cost in a year
India
The prime minister also said that the recently set up National Asset Reconstruction Co (NARCL) would help resolve Rs 2 lakh crore of stressed assets
India
Criticisisng the previous governments, Prime Minister Narendra Modi said for years development schemes had not been completed in Bundelkhand, and that now people were seeing a government working for them for the first time