Narendra Modi launches Ayushman Bharat scheme today: All you need to know about 'largest healthcare programme'
The ambitious Ayushman Bharat scheme aims to provide a coverage of Rs 5 lakh per family annually, benefiting more than 10.74 crore poor families for secondary and tertiary care hospitalisation.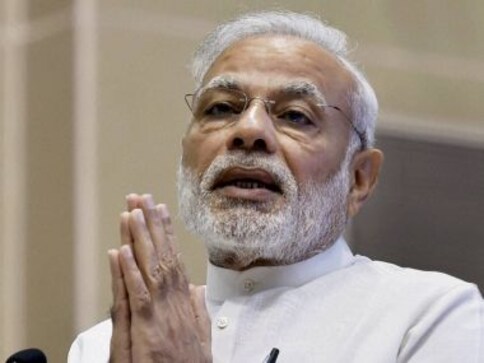 New Delhi: Prime Minister Narendra Modi will roll out the Centre's flagship Ayushman Bharat-National Health Protection Mission (AB-NHPM) from Jharkhand's Ranchi on Sunday.
The ambitious scheme, renamed the Pradhan Mantri Jan Arogya Abhiyan (PMJAY), aims to provide a coverage of Rs 5 lakh per family annually, benefiting more than 10.74 crore poor families for secondary and tertiary care hospitalisation through a network of Empanelled Health Care Providers.  The scheme will provide cashless and paperless access to services for the beneficiary at the point of service. It will help reduce expenditure for hospitalisation which impoverishes people and will help mitigate the financial risk arising out of catastrophic health episodes. Eligible people can avail the benefits in government and listed private hospitals.
"The 71st Round of National Sample Survey Organization (NSSO) found that 85.9 percent of rural households and 82 percent of urban households have no access to healthcare insurance/assurance. More than 17 percent of Indian population spend at least 10 percent of household budgets for health services. Catastrophic healthcare-related expenditure pushes families into debt. More than 24 percent households in rural India and 18 percent population in urban areas have met their healthcare expenses through some sort of borrowing," an official statement said.
Here are some key features of the scheme: 
The scheme will target poor, deprived rural families identified in the occupational category of urban workers' families, 8.03 crore in rural and 2.33 crore in urban areas, as per the latest Socio-Economic Caste Census (SECC) data. It will cover around 50 crore people.
The entitlement is being decided on the basis of deprivation criteria in the SECC database. The beneficiaries are identified based on the deprivation categories (D1, D2, D3, D4, D5, and D7) identified under the SECC database for rural areas. For the urban areas, the 11 occupational criteria will determine entitlement.  In addition, the Rashtriya Swasthya Bima Yojna (RSBY) beneficiaries in states where it is active are also included.
There is no cap on family size and age in the scheme, ensuring that nobody is left out. One would only need to establish one's identity to avail benefits under the scheme and it could be through Aadhaar card or election ID card or ration card. Having an Aadhaar card is not mandatory.
In case of hospitalisation, members of the beneficiary families do not need to pay anything under the scheme, provided one goes to a government or an empanelled private hospital. "The objectives are to reduce out of pocket hospitalisation expenses, fulfil unmet needs and improve access of identified families to quality inpatient care and daycare surgeries," the statement stated.
The National Health Agency (NHA), the apex body implementing the AB-NHPM, has launched a website and a helpline number to help prospective beneficiaries check if their name is there in the final list.
One can visit mera.pmjay.gov.in or call up the helpline (14555) to check their enrolment. A beneficiary needs to key in his or her mobile number, which is verified through an OTP and then complete the KYC (know your customer) online without any need for a human interface with other documents.
Each empanelled hospital will have an 'Ayushman Mitra' to assist patients and will coordinate with beneficiaries and the hospital. They will run a help desk, check documents to verify the eligibility and enrolment to the scheme.
All the beneficiaries will be given letters having QR codes which will be scanned and a demographic authentication conducted for identification and to verify his or her eligibility to avail the benefits of the scheme.
The Health Ministry has included 1,354 packages in the scheme under which treatment for coronary bypass, knee replacements and stenting, among others, would be provided at 15-20 percent cheaper rates than the Central Government Health Scheme (CGHS).
Modi had announced the launch of the scheme from ramparts of the Red Fort during his Independence day speech. As many as 30 states and Union Territories have signed MoUs with the Centre and will implement the programme over the next two to three months, after its launch on Sunday.
Remaining states and UTs which include Telangana, Odisha, Delhi, Kerala and Punjab have not signed, so the scheme will not be implemented there till they come on board. So far 15,686 applications for hospital empanelment have been received and over 8,735 hospitals, both public and private, have been empanelled for the scheme.
"The prime minister will launch the scheme on 23 September but effectively it will become operational from 25 September on the birth anniversary of Pandit Deendayal Upadhyay," said Niti Aayog member VK Paul, who is the chief architect of the scheme.
He said in the current fiscal, the burden on the Centre is likely to be around Rs 3,500 crore. Billed as the world's largest government healthcare programme, it will be funded with 60 percent contribution coming from the Centre and remaining from the states.
"We have received applications from 15,000 hospitals for being empanelled...Out of this half, that means 7,500 applications for empanelment are private hospitals," Paul said.
Detailed guidelines have been prepared to address the issues around potential fraudulent activities that could be committed by any individual or organisation. Pilot launch of the scheme has started and it involves over 1,280 hospitals.
Business
Before buying or renewing a vehicle coverage, it's necessary to take the insured declared value (IDV) into account. In the event of theft or complete car damage, it represents the maximum compensation
Business
Sharing of customers' financial information will be on the basis of their prior consent and the data must be shared only with regulated entities.
India
When Amir started troubling her more, she went to her maternal home and while narrating her ordeal to her father, she asked for Rs 70,000. her father assured sent her back assuring that he would arrange the money soon