Zaira Wasim quits Bollywood: Anubhav Sinha says she should be allowed to practice her religion
Zaira Wasim had recently announced her decision to quit the film industry because her career was interfering with her faith.
Dangal star Zaira Wasim's decision to quit her career on grounds that it was interfering in her faith has propelled her to the centre of intense debate with industry insiders and others speaking out, some backing her and others criticising her. Now, director Anubhav Sinha has also shared his views on this development, saying it is her choice, according to Indo-Asian News Service (IANS).
"Even I have Muslim friends who keep themselves away from clicking pictures because he says that that goes against Islam. I know young Hindu boys who one fine day decided to leave the materialistic world and go in search of God. It is their choice and there is no wrong in it. Yes, if she (Zaira) is forced by somebody to do so, then it is a different point of discussion. But I am not aware of that. So, I cannot comment on it," Anubhav told Indo-Asian News Service.
Sinha asks why Wasim cannot be allowed to practice her choice. While to some, her decision seems regressive, the filmmaker says that a few people practice different choices in every generation and he believes that they should be given the space to do so. He adds that everyone was quick to tag the issue of Wasim as a 'Muslim phenomenon.' He explains that every religion is patriarchal because they are made to suit the needs of men.
Wasim's decision to quit after just three films led to reactions from various quarters, with National Conference vice president Omar Abdullah, and actors Raveena Tandon, Anupam Kher and writer Taslima Nasreen among those weighing in with their views.
Sinha has directed the social drama Mulk, starring Rishi Kapoor and Taapsee Pannu. His latest release, Article 15, stars Ayushmann Khurrana, Manoj Pahwa and Sayani Gupta in pivotal roles. The film recently recorded Rs 34.21 crore in its opening week.
Find latest and upcoming tech gadgets online on Tech2 Gadgets. Get technology news, gadgets reviews & ratings. Popular gadgets including laptop, tablet and mobile specifications, features, prices, comparison.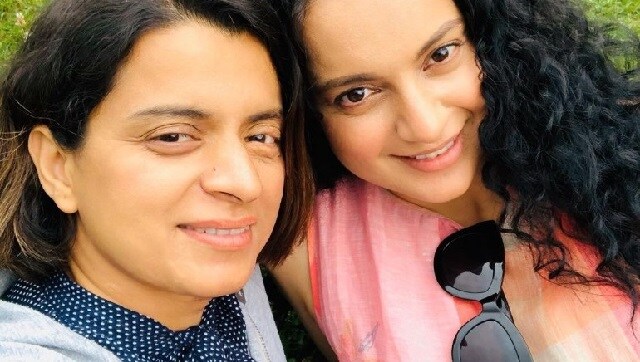 Entertainment
The FIR charges Kangana Ranaut and Rangoli Chandel with sedition and for allegedly "trying to create hatred and communal tension" through their posts on social media.
Entertainment
Fighter, which is Hrithik Roshan and director Siddharth Anand's third collaboration, is slated to release in cinemas on 30 September, 2022.
Entertainment
Satish Kaushik's Kaagaz is based on the bizarre true story of Lal Bihari who spent nearly two decades trying to re-record his existence in government records.