Why the Bombay Talkies quartet chose Netflix over theatrical release for their upcoming film Lust Stories
Besides giving filmmakers 'the liberty to tell the stories exactly the way they want to' streaming giants like Netflix do not fall prey to a star-driven revenue model.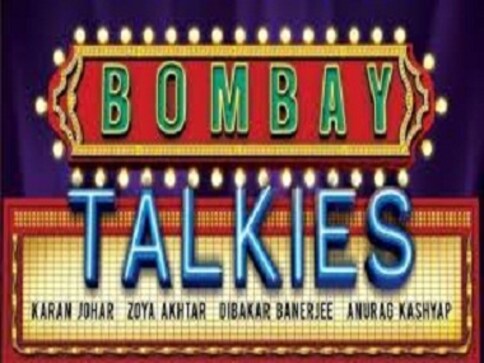 Days after the prestigious Cannes Film Festival banned films released on Netflix and other streaming services from competing for Palme d'or, Bollywood continued its gradual shift towards streaming services.
A month after the release of India's first Netflix film, Love Per Square Foot, its producer Ronnie Screwvala has announced that he will also release his long awaited Lust Stories anthology on the streaming giant this June.
Screwvala and Aashi Dua are bringing back the quartet of filmmakers — Anurag Kashyap, Dibakar Banerjee, Zoya Akhtar and Karan Johar — whose short stories constituted Bombay Talkies that released five years ago in theatres. Initially, Lust Stories was speculated to be the sequel of Bombay Talkies but the makers have time and again denied such reports.
A poster of Bombay Talkies. YouTube
Besides the legal complications of opting for Bombay Talkies 2, the title would have also not done justice to the anthology's eventual release outlet. While Bombay Talkies was produced by Dua in collaboration with Viacom 18 Motion Pictures to celebrate the completion of 100 years of Hindi cinema, Lust Stories makes no such tall claims, even though the directors are guilty of informally addressing the film as the sequel.
The very fact that they have consented, and lauded, the decision to release their new anthology on Netflix shows their inclination towards the medium that they feel more "appropriate for their content". As Dibakar Banerjee puts it, "I already feel a lot smarter, cooler, and maybe more honest. Something traditional theatricals do not make you feel any more."
How ironic is the fact that the four filmmakers who celebrated 100 years of Hindi cinema through their short films just five years ago, have now turned to what greats like Steven Speilberg and Christopher Nolan term as the biggest threat to cinema.
One of the four filmmakers, Anurag Kashyap, is currently developing India's first Netflix original Sacred Games, set to premiere on 6 July. The filmmaker has had a career marred with censorship issues, though he recently thanked the Central Board of Film Certification (CBFC) and Information and Broadcasting Minister Smriti Irani for ensuring a hassle-free release of Mukkabaaz.
Similarly, Karan Johar ran into issues related to censorship of a different kind when several outfits put a gun to his head before the release of Ae Dil Hai Mushkil, that starred Pakistani actor Fawad Khan, in the wake of Uri attacks. But Johar's slate of upcoming films in the capacity of a producer only shows that he has not given up on the overwhelming effect of the big screen.
Similarly, Zoya Akhtar (who is also directing her maiden web series Made In Heaven for Amazon Prime Video India) and Dibakar Banerjee also announced their next theatrical releases — Gully Boy and Sandeep Aur Pinky Faraar. Clearly, all these filmmakers still have hopes from cinema as they make the most of the myriad benefits that the digital medium offers.
Besides giving filmmakers "the liberty to tell the stories exactly the way they want to" as Dua put it, streaming giants like Netflix do not fall prey to a star-driven revenue model. Content supersedes star power as the conventional market forces are shown the door. For example, it took as many as over 20 stars' cameos in the title song of Bombay Talkies to probably sell it to the distributors. But in case of Netflix and other streaming services, it is only the content that does the 'talkies'.
also read
Entertainment
On the occasion of his 51st birthday, Karan Johar shared multiple posters of his next directorial that releases on July 28 and also stars Dharmendra, Jaya Bachchan, and Shabana Azmi
Entertainment
From classy to massy, the Cannes Film Festival or Festival de Cannes is no longer a place for directors, actors and film critics, but influencers take it all.
Entertainment
Her candid carousel mood makes a perfect vintage escapade dating back in time. Her dreamy gown is by Oscar de la Renta, the beautiful dainty jewels by Tuula Jewellery and shoes by katmaconie