Harry & Meghan: Was the near catastrophic car chase just a publicity stunt | Explained
According to reports, Prince Harry and Meghan Markle's spokesperson is shutting down speculation that the Sussexes exaggerated their New York City car chase in order to gain publicity.
Prince Harry and Meghan Markel's infamous near catastrophic car chase   is in top news since last week with new details coming to light every now and then. Reportedly, the Duke and Duchess of Sussex were chased by paparazzi on streets of New York City for about two hours as they were returning from an award ceremony. Next day, the couple's rep issued a statement that this relentless pursuit almost caused several collisions and could have been fatal for the public.
According to PEOPLE, Prince Harry and Meghan Markle's spokesperson is shutting down speculation that the Sussexes exaggerated their New York City car chase in order to gain publicity.
"Respectfully, considering the duke's family history, one would have to think nothing of the couple or anybody associated with them to believe this was any sort of PR stunt," publicist Ashley Hansen tells Page Six, referencing Princess Diana's fatal car crash with paparazzi in 1997. "Quite frankly, I think that's abhorrent."
Hansen released a statement at the time on behalf of the couple that claimed the chase was "near catastrophic" and lasted over "two hours. "The description of the incident was met with much skepticism given the well-known nature of traffic jams in Manhattan.
While New York City Mayor Eric Adams denounced the "reckless and irresponsible" chase, a police source previously told The Post that the pursuit "definitely wasn't two hours" and there were "no collision reports or 911 calls."
Former "Real Housewives of New York City" star Bethenny Frankel — also a longtime resident of the concrete jungle — roasted Harry and Markle over the incident. "What's going on?" the Bravolebrity, 52, asked in a video posted on Instagram last Friday. "Is [sic] Mr. Magoo and Elmo who their publicist is? Someone control the beast."
Even one of Harry's friends said that the description of the chase was "hysterical."
A look back at the so called near catastrophic car chase
According to reports, the incident occurred after the couple had attended an awards ceremony held in New York by the MS Foundation for Women, where Meghan was honoured for her work. Prince Harry, Meghan and her mother were involved in a "near catastrophic car chase" involving paparazzi, a spokesperson for the couple claimed.
"On the night, the Duke and Duchess of Sussex and Ms Ragland were involved in a near catastrophic car chase at the hands of a ring of highly aggressive paparazzi," the spokesperson said in a statement. "This relentless pursuit, lasting over two hours, resulted in multiple near collisions involving other drivers on the road, pedestrians and two NYPD (New York Police Department) officers."
Megyn Kelly right after the incident pooh-poohed Harry and Meghan's 'near catastrophic' paparazzi car chase
Megyn Kelly who is known for her unfiltered comments, fired back at Prince Harry and Meghan Markle over their claims of a 'near-catastrophic' paparazzi chase in New York City. "I lived in Manhattan for 17 yrs & it is not possible to have a 2hr 'car chase' there," the former Fox News host stated on Twitter, addressing the Page Six report. 'Too many street lights/stop signs, too much foot/car traffic and hundreds of places you could safely pull over to protect yourself.'
Megyn Kelly added, 'Also if they really want to avoid the paparazzi perhaps the Duchess should stop using them so obviously when she wants to see herself in the paper,' Kelly wrote, implying a complicated relationship between Markle and the paparazzi.
Kelly did not hold back her words during her show as well, she further challenged the couple's privacy concerns, saying, 'Well, sorry, you two, but you're in America now,' reminding them of the press's rights in America. 'You don't like it? Go back home, for the love of God!'
'Take your wife with you. I don't know how we got saddled with you to begin with,' Kelly added, emphasizing her annoyance.
(With added inputs from agencies)
Read all the Latest News, Trending News, Cricket News, Bollywood News, India News and Entertainment News here. Follow us on Facebook, Twitter and Instagram.
also read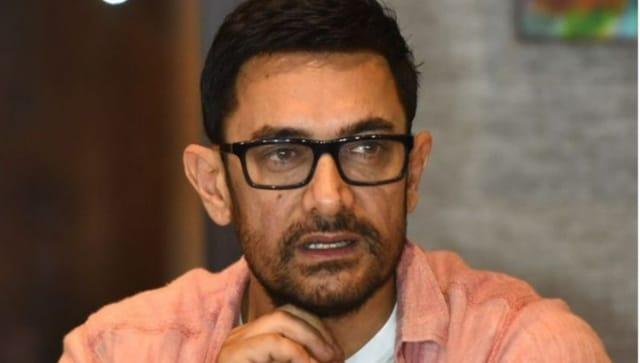 Entertainment
Producer Mahaveer Jain made a huge revelation about the Laal Singh Chaddha star that how he put his life at stake by not attending underworld parties in the 90s
Entertainment
She also said, "I am thrilled to make my Cannes debut with Kennedy being screened here. It's only a dream few actors get to live, and I take a lot of pride in being a part of such a prestigious event."
Entertainment
Hollywood veteran Harrison Ford has revealed that the upcoming film "Indiana Jones and the Dial of Destiny" will mark his last gig as the titular bullwhip-wielding adventurer