Stree music review: Sachin-Jigar's desi, quirky album has hints of horror and dollops of unadulterated fun
The eccentric music and lyrics of Stree distract you well enough for you to miss out on a lone lurking figure, that waits for you to turn around as you sway to the inviting beats.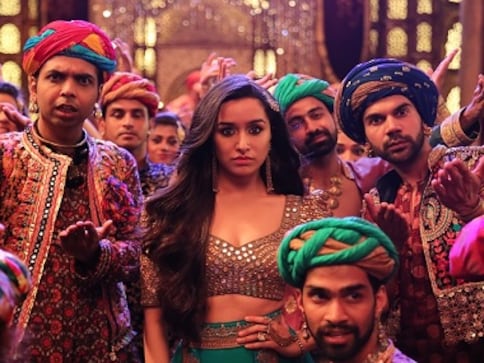 The music of Amar Kaushik's upcoming horror comedy Stree entails four songs that are quirkily composed, outlandishly written and wackily sung by Sachin-Jigar's team that maintains the film's tonality of not taking itself too seriously.
The first song, 'Milegi Milegi', interestingly encapsulates the bittersweet feeling of falling for an unworldly beauty, only to realise that she is actually a ghost. While lyricist VAYU keeps the chorus lyrically the same in both the stanzas, the connotation the words carry changes drastically. While the first stanza asks those seeking 'Stree' to keep calm and wait for their chance, the second stanza spells out the regret of finally having encountered the deceptively attractive fatality. Sachin-Jigar decorate these words with an immensely catchy tune that contains inherent humour and a sense of inevitable doom.
Mika Singh effectively conveys both the extreme moods of the song, with the help of his impressive range. Sachin-Jigar act as his soundboard by reacting to Mika's primary lyrics with their additional vocal effects, underlining the complex yet hilarious overtones of the song. Mika's vocals, along with the peppy composition, serves as a throwback to his 'Pyaar Ki Pungi' chartbuster from Sriram Raghavan's 2012 spy thriller Agent Vinod.
The second song, 'Kamariya', is also a dance number. 'DJ Wale Babu'-fame Aastha Gill fronts this fun track and displays her potential as a mainstream Bollywood vocalist. Her range and restraint are at par with those of established singers like Jonita Gandhi or Nikita Gandhi. Divya Kumar joins her as the lead male vocalist but is not used optimally, given the heft he has shown in his recent hits like 'Halka Halka' from Atul Manjrekar's musical Fanney Khan.
Sachin-Jigar double up as supporting singers in this song too, and elevate the number with their well-timed inputs. The music, particularly the cannot-help-but-sashay chorus, is extremely catchy. Once again, they pick a tune and play around it. VAYU's lyrics flow organically with the music. They do not make a distant mark but complement the song with their fluidity.
The third song, 'Nazar Na Lag Jaaye', is the odd one out as it is the only romantic track in an album dominated by dance numbers. VAYU's lyrics strike in this song, even in the first hearing, as he picks words like 'thought', 'market', 'theory' and 'story' peppers them all over. These irreplaceable English words at rather interesting junctures of the song transport the listeners to 'Kuchh Toh Hua Hai', Shankar-Ehsaan-Loy's romantic number from Nikkhil Advani's 2004 film Kal Ho Naa Ho. It was probably the first song where the lyricist, Javed Akhtar, pulled out a word from the English dictionary to reflect the correct meaning and also honour the rhythm. Read: "Achha lagta hai, 'mood' bhi tab se".
Ash King's heartfelt vocals and distinct voice ensure that the song sounds and feels very Indian, despite the fact that Sachin-Jigar rely on a range of Indian classical and folk instruments to depict a 'playful romance'. But the pace of the song lends itself a spooky undertone as well. Unlike 'Milegi Milegi', the lyrics do not hint at the supernatural element as clearly, though 'nazar na lag jaaye' is in itself quite telling, but Sachin-Jigar smartly hide it under the guise of their soft music.
The last song, 'Aao Kabhi Haveli Pe', also stands out because of its lyrics. One half of the music composer duo, Jigar Saraiya gets into the lyricist's shoes as well for this song. He cashes in on not only the popular Amrish Puri dialogue from Rakesh Roshan's 1997 revenge saga Koyla, 'aao kabhi haveli pe', that got a new life thanks to internet memes last year, but also on internet abbreviations like "lagna tu lit AF tu" and "ban than aaja ASAP tu".
Nikita Gandhi puts her impeccable range to good use through her powered delivery of the chorus. This is the first time, after 'Kar Gayi Chul' from Shakun Batra's family drama Kapoor & Sons two years ago, that her potential has been fully utilised by the music composers. They also rope in Badshah, who only writes and sings the rap portion. While his lyrics make little sense, his rap refreshingly deviates from his usual self-centered rants. But he does plant the exclamation point with the concluding line, "chori karna paap hai, tera yaar sabhi ka baap hai." SMH (Shake My Head for the uninitiated).
Overall, the music of Stree is lit AF, if we were to resort to internet abbreviations like most of its songs. From the lingo to the compositions, all the tracks sound fresh. Sachin-Jigar even manage to lend the saturated romantic songs genre a touch of their quirk, while not compromising the context. There are hints of horror elements in the music. But the eccentric music and lyrics distract you well enough for you to miss out on a lone lurking figure, that waits for you to turn around as you sway to the inviting beats.
Listen to the entire album here.
Stree stars Rajkummar Rao, Shraddha Kapoor, Abhishek Banerjee, Aparshakti Khurana and Pankaj Tripathi, along with Nora Fatehi and Kriti Sanon in special appearances. It is produced by Dinesh Vijan and Homi Adajania's Maddock Films. It is slated to release this Friday on 31 August.
All images from YouTube.
Entertainment
In a post on Twitter, the 61-year-old music director dedicated the award to his parents and mentors
Entertainment
We fondly remember Rang De Basanti today on its 17th anniversary that led to corruption becoming a subject of fierce debate in India after the major success of this film among youngsters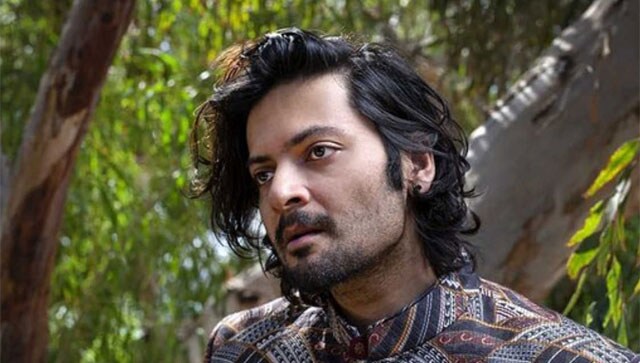 Entertainment
Fazal essays the role of Zafar in the popular buddy comedy film franchise, which started with 2013's 'Fukrey', followed by a sequel 'Fukrey Returns' in 2017.