Travels of a political pilgrim: Should taxpayers be funding AMU's imams, muezzins, theology department?
Intellectually, the Aligarh Muslim University (AMU) is dead at the feet of excessive influence of Islam in its academic and social life.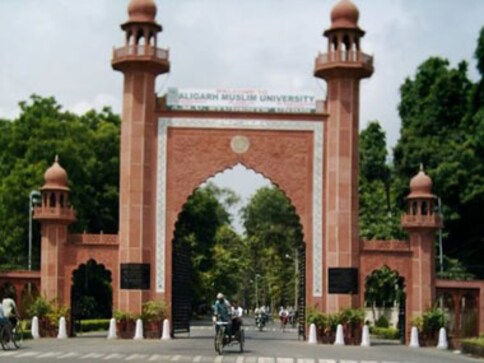 Editor's note: Uttar Pradesh is home to India's sixth largest Muslim population according to the 2011 Census, a figure whose magnitude is amplified when viewed in the context of the sheer expanse of the state and its Byzantine linkages of identities and communities. Such an examination is rendered all the more urgent considering Uttar Pradesh is now in the thick of a tumultuous election. To understand the mind of its Muslim community — its anxieties, aspirations and animating impulses — political commentator and journalist Tufail Ahmed set off on the road, sending us dispatches from its far corners. Firstpost will chronicle his travels in a multi-part series. The following is the fourth part of this series titled 'Travels of a political pilgrim'.
"The imam of the main mosque at the Aligarh Muslim University (AMU) enjoys the pay-scale of an associate professor from the central government," says Dr Shamim Akhtar, assistant professor at the Centre of Continuing and Adult Education & Extension at AMU.
He reminds that there are 16 residential halls for students at AMU, with each hall comprising of several hostels. Each hall has at least one mosque, where the taxpayer funds the salaries of imams (prayer leaders) and muezzins, those who call Muslims to prayer from the minarets of mosques – usually using loudspeakers in modern times.
Over the past few centuries, the advancement of nations has occurred in opposition to the role of religion in the lives of societies and people. This advancement has come in conjunction with the progress of scientific research, rational attitudes of academics, and freedom of thought and expression exercised by students across the world.
But in India, madrassas and institutions like the AMU play a significant role in strengthening the psyche that militates against the spirit of free inquiry. A question that emerges is whether the secular Indian state should fund religious activities and theological education at AMU, or for that matter at other universities.
In 1972, AMU and the Banaras Hindu University (BHU) were queried by the government on the subject of funding imams and priests. The BHU representative argued that there was no need for funding the priest at the university because he gets lots of offerings. On the contrary, the AMU representative, Irfan Habib, argued that the imam and muezzins are poor and do not get any offerings or contributions from the public.
Ever since, the secular Indian state has been paying salaries to imams and muezzins at AMU. Habib, the noted historian who had argued AMU's case, says the government cannot accept "new" religious foundations, but since the BHU and AMU are old religious foundations, the government took over hostels which had mosques. And therefore, the imams and muezzins receive salaries from the state. If AMU builds new hostels which have mosques, can the state fund them? He says the state cannot fund the mosque, but only the salaries.
Such issues involving religion at AMU are set to become vital in the coming decades, given the overt religiosity that has taken over the campus – students wearing caps and burqas can be seen virtually in every classroom. In fact, the role of Islam is becoming visible throughout the campus.
Tariq Islam, a professor at the department of philosophy, notes that a Hindu lady came to the Women's College at AMU and was shocked to see that women were wearing burqa even in college, where there were no men. It is an interesting observation, which indicates that the burqa is essentially a political tool of Islam, and has nothing to do with the woman's modesty.
The role of religion, at the cost of free inquiry which should be the natural instinct of universities, is also furthered by the Faculty of Theology at AMU. It has separate departments for Shia and Sunni theology. Between them, about two dozen staff members, including professors of theology, are funded by the tax payer. They are not producing Socrates, Plato and Aristotle; nor are they producing Avicenna, Ibn Rushd or Al-Farabi. So, one wonders how the Faculty of Theology is different from other madrassas in India.
Teaching of theology in itself cannot be objected to if its purpose is to inculcate critical thinking among students. If the purpose is indeed the advancement of critical thought among Indian Muslims, one could justify the Indian state's funding to the Faculty of Theology. But at present, critical thinking, advancement of knowledge and freedom of expression are not subjects for which AMU is known for.
"Unreason is growing on the campus," says Shireen Moosvi, a former professor of history at AMU. Tariq says that students want degrees, not education and new thinking, and are thereby becoming more retrogressive.
A second question that arises is this: Since numerous religious educational institutions and madrassas exist to teach theology to Muslims, why should the secular Indian state feed more theological orthodoxies, and not scientific thought, into the minds of Muslims, whose lives are already overwhelmed by excessive religion?
Additionally, the AMU has launched a Bridge Course, a one-year academic course in which students from madrassas are taught English, social sciences and intra-faith subjects. Students finishing the Bridge Course qualify to become "internal students", which gives them preference when enrolling in higher education courses at AMU.
There is a growing concern that these students are diluting the modern character of AMU. Over the years, the AMU has sent a sociological message to Indian Muslims that it is the only university where they can come and study. This is contrary to facts because Muslims are eligible, like any other citizen, to enrol in any of the thousands of colleges and universities across India.
However, the AMU's existence as a minority institution strengthens Muslim isolation and aids their religious consolidation, preventing Muslims from integrating in India's social mainstream. Currently, the Supreme Court is hearing a case in which the government has asked the court to quash AMU's minority status.
"If the Supreme Court verdict goes against the minority character of AMU, the university will start behaving like any other secular educational institution in India," says Tariq. He says that the Congress government in 2005 awarded AMU a minority status, thereby allowing it to reserve 50 percent of the seats for Muslims. Such thinking pushes Muslims towards a ghetto mentality. The minority phenomenon is a rallying point for communal Muslims at AMU.
Tariq says that in many cases, Muslims are more backward than Dalits. Tayyab Bashar, a research scholar in political science, says that on visits to Azamgarh he was "shocked to see that people have four-wheelers at the door but that they are not running educational institutions like the Christians and Hindus do. Muslims are only running madrassas, which cannot qualify as educational institutions."
Bashar speaks of a general trend, though there are instances where Muslims have now established educational institutions, but these too impart skills, not critical thinking, knowledge and innovation – a common problem afflicting the Indian education system.
Commenting on the excessive role of Islam in the lives of Muslims, Hasan Khalid, a journalist based in Aligarh, notes that Muslims have focused their minds not on zakat (alms giving or charity) but on namaz (prayer), which cannot bring about positive change in the community.
"On the AMU campus, deen ka mahaul ziyadah hai (religion has a bigger presence)," he says, adding that the AMU campus was captured by Mullahs during the last 20 years and their only focus now is on religion. He says that even in departments such as engineering and sciences, those students get better marks who have long beards and spend time in religious camps of the Tablighi Jamaat, an international revivalist movement with headquarters in New Delhi.
Khalid reminds that this leads to the consolidation of Muslims on religious lines. 'Aligs', or the old boys of AMU, establish hostels in AMU, buy flats in Aligarh and have their children study at AMU, Khalid says, adding that such behaviour creates a cocoon.
A Muslim feels comfortable only with another Muslim. Such consolidation gave birth to the Pakistan Movement, leading to the division of India in 1947. Aligs have created a jannat (heaven) here in Aligarh and it is difficult to come out of this hisar (circle), he adds.
Khalid notes that this return of old boys to Aligarh is in opposition to AMU founder Sir Syed's desire, that students graduating from here will go on to replicate its success elsewhere in the districts from where they came originally.
Worried about the excessive role of Islam, Khalid says, "The Indian Muslim has become socially communal and politically secular. He is socially communal in speech, manners and behaviour. He is politically secular and can vote any Hindu politician of any political party." To illustrate this point, he says that Muslims are also voting the Bharatiya Janata Party, though they cannot say it publicly because they will be shamed in the community.
Five years before founding the AMU, Sir Syed had launched Tahizbul Akhlaq, an Urdu-language magazine whose focus was on inculcating scientific thinking and an open attitude among Muslims. The magazine is still published, but articles in it now also cover subjects such as literature, travelogue, diabetes, Mughal history and others.
I asked Professor Mohd Saghir Beg Afraheim, editor of the magazine, to explain how such articles promote scientific temperament among Muslims, without challenging mass religious orthodoxies. He says: "Ek chhoti si kamzori hai. Is ke halqe ko wasee karna chahte hain (There is a weak point. We want to increase the circle of influence (of the magazine)," he says, adding that he publishes articles on Ghalib along with articles on Columbus.
AMU might have become one of the largest degree-awarding institutions in the country, but scientific spirit and freedom of thought and expression, that define a university's purpose, cannot be found anywhere on campus. AMU can produce skilled professionals such as engineers and doctors, not innovators and philosophers. Intellectually, AMU is dead at the feet of excessive influence of Islam in its academic and social life.
Part One: Separatism and integration among Muslims in the time of Uttar Pradesh elections
Part Two: Secularism versus communalism at election time
Part Three: Is rise of religiosity on AMU campus a precursor to another 'Partition'?
Part Five: How bridging religious, worldly knowledge gap can reform Muslim education
Part Six: Be it Kairana, Muzaffarnagar or Aligarh, India is headed towards multiple 'Partitions'
Part Seven: Tracing the rise of Barelvi Islam in Indian politics
Part Eight: Farangi Mahal, once a bastion of Islamic education, looks to regain lost glory
Part Nine: Understanding the Shia-Sunni Muslim divide in the country
Part Ten: Government must address 'minority' syndrome which causes social conflict
Part Eleven: Mubarakpur sits at the junction of Islamic doctrinal sects divided by Taqleed
Part Twelve: Madrassas play key role in inducing orthodoxy among Azamgarh's Muslims
The author, a former BBC journalist, is a contributing editor at Firstpost and executive director of the Open Source Institute, New Delhi. He tweets @tufailelif
also read
Explainers
Overweight people face prejudice from landlords, difficulty finding seating at restaurants and theatres, and are even paid lower wages. The new law, according to New York mayor Eric Adams, will help level the playing field and protect against discrimination'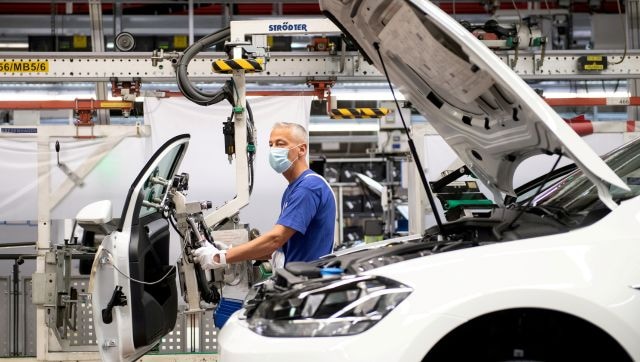 Explainers
Germany's GDP fell .3 per cent in the first quarter of 2023 following a .5 per cent decline in the last quarter of 2022. Though Chancellor Olaf Scholz described the outlook for the economy as 'very good' experts say this is a rude awakening for the country and the entire continent
Explainers
Elon Musk's brain-computer interface company Neuralink has received approval from the FDA to conduct its first in-human clinical study. The firm wants to put coin-sized implants into human beings, which will allow people with paralysis regain motor function, restore vision, and treat brain diseases