The success of mass market fiction is changing the rules of Indian publishing: Here's how
The success of mass market fiction by the likes of Ravinder Singh, Durjoy Datta, Sudeep Nagarkar, Savi Sharma et al, has completely changed the different aspects of publishing, be it commissioning, retail or marketing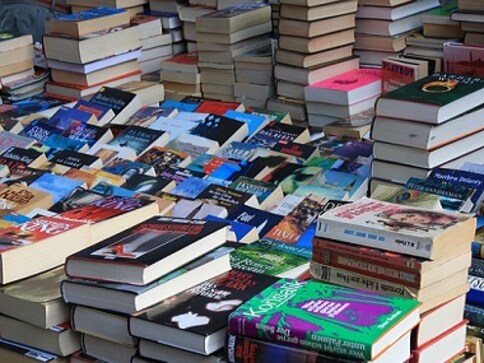 The last few years have witnessed a deluge of mass market writers in India: Ravinder Singh, Durjoy Datta, Sudeep Nagarkar and more recently, Savi Sharma and Ajay K Pandey. While many people attribute this trend to the unprecedented success of Chetan Bhagat's debut novel Five Point Someone, others say that it is because of the country's ever expanding young, aspiring reader base, which has an insatiable appetite for these light, undemanding reads.
It would not be an exaggeration to say that this brand of writing has completely changed the different aspects of publishing, be it commissioning, retail or marketing. Editors no longer acquire books in isolation or on the basis of their individual tastes, but in close consultation with a sales team.
"Until Neilsen arrived in India, very few people were aware of the mass market phenomenon that was going on. The communication channels between sales and editorial were also not that great," Sachin Garg, a bestselling writer and publisher of Grapevine books told me. In fact, distributors only started taking Grapevine seriously once their author Durjoy Datta's book debuted at number 3 on the Neilsen Charts. 'The sales figure of a book started being used as a metric for acquisitions and books were acquired for reasons other than the traditional reason of it being a well told story from the editor's POV,' says Anish Chandy of Juggernaut Books.
Editors approaching authors with ideas developed in-house is a common practice across the world, but now they even started approaching bestselling fiction writers with contracts. A well-known publisher of mass-market books who has lost many of his big authors to multinationals, told me how his authors would get an email/message from a rival publisher the moment their book achieved a high ranking on Amazon or Nielsen: "At times, some of them didn't even know about the genre of their earlier books, yet they were interested in acquiring their future works." According to him, this happened primarily because the mainstream publishers couldn't create and sustain any big writers on their own. 'The next best thing was to poach writers from other publishing houses," he says. A commercial publisher at an MNC, however, hotly contested this claim saying that such authors left smaller publishers because of a desire for better advances, branding and transparency.
Once a publisher struck gold with a particular formula, they kept replicating it for all future books. In the West, writers writing in genres such a horror, fantasy, sci-fi, thrillers and so on have attained mass market success but that hasn't really happened in India. It was only when an already bestselling author experimented with a lesser known genre, such as Vikrant Khanna with his paranormal romance, The Girl Who Knew Too Much, published by Penguin Random House India, that the book went on to sell very well. 'We have to give the readers what they want and most of them want cheesy romances," an editor says.
Online stores have never been the ideal platform for discovering new writers, but now these mass market writers have begun cornering a lion's share of the retail space too. "Since the print runs are so large (anywhere from 100,000-200,000 copies for the biggest names), a chunk of the retail's cash flow and store space goes into buying these books," says Chandy. This was not so in the heydays of mass market fiction, when retail stores were reluctant to stock these books because of their low pricing and consequently, low profit margins. "But at some point they realised that it made more sense to sell 1000 copies of a commercial novel priced at Rs 175 than 10 copies of a literary one priced at Rs 399. The margins were less per square foot of space but the turnover went up enormously," Arup Bose of Srishti publishers says. As a result, a handful of mass market writers started getting bigger and bigger,while new writers came and went without a trace.
An interesting thing to note is that even within the commercial space, the success rate is very low and for every big seller, there are thousands of books that didn't even sell out their first print run. Many of these commercial writers spend lavishly on PR and promotions but even then their books just don't break through. It is ultimately about a writer's USP and level of reader engagement that makes a book a bestseller. For instance, Savi Sharma's marketing campaign for her debut novel Everyone Has A Love Story was centred on posting inspirational quotes on the book's Facebook page. She cleverly packaged her book as an 'inspirational romance' — a genre no one has ventured into in India.
Unlike literary writers, who prefer to let their works do the talking, mass market writers engage with their audiences on a daily basis. They make an effort to remember every single fan letter they get (and they get hundreds every day), and ensure that they respond to most. Ajay K Pandey, author of bestselling You are My Best Wife, gets around seven to eight messages on Facebook every day. "If I am busy or in the office, I just tell my fans to talk to me at night but I always respond immediately," he says.
"Mass market writing is all about packaging, marketing, sales and even the appearance of these authors. Tell me one bad-looking mass market writer who is a bestseller," a marketing manager told me.
However, here's a note of caution. "The bestsellers are bigger now, and one or two commercial categories have exploded," says Thomas Abraham, MD of Hacehtte India. "But if we don't have a rounded midlist selling to its own category potential, the industry is in real danger of becoming irrelevant and losing all biblio-diversity."
Entertainment
In an age where we need to normalise talking about sex, sexual desires, pornography and masturbation, author Chetan Bhagat on the contrary, is taking sex-positive movement backwards by two decades.
Entertainment
An internet sensation and fashion influencer, Uorfi Javed has been time and again been trolled for her out-of-the-box outfits.
Entertainment
Chetan Bhagat, while addressing the audience at a literature fest, took Uorfi's name and commented about her outfits and claimed that she has been 'distracting boys'.