Parliament Logjam Part 9: Corporate funding of elections continues to bankrupt legislative morality, weaken electoral integrity
Outlawing corporate funding of elections not just about parliamentary will, it's a debate between competing constitutional values & reworking the framework.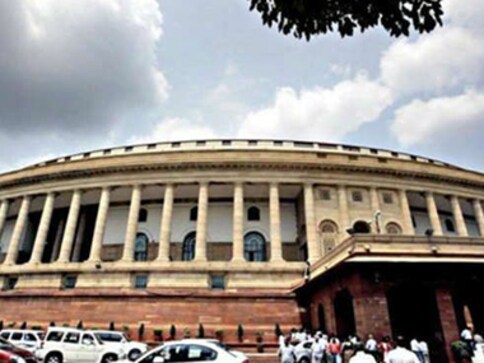 Editor's note: The recently concluded Budget Session of Parliament was, by all accounts, the least productive in at least a decade, marked by protest, adjournment, and very little constructive debate, let alone passage of bills. Firstpost will examine, by way of a multi-part series spread across a six-week span, the reasons why the Parliamentary process in particular, and the democratic apparatus in general, has failed India's citizens. The clutch of essays, written by experts in the Constitution and constitutional law, will investigate the defects, introduced by design, that have enabled the degeneration of legislative functioning. Series has been curated by Bangalore-based lawyer and tutor of democracy and active citizenship, Malavika Prasad.
The teleological reason for having elections is to enable the citizenry to choose its representatives. Such exercise of political consent must be informed and unhindered. Participation by corporates through dialogue and discourse is a welcome step, however, when corporates weigh in almost entirely through funding political parties they bend the agenda of the representatives in the House. Such participation is neither morally acceptable nor legally tenable.
Campaign-finance from corporate donations has troubled democracies world over. 'Money keeps the wheels rolling' and parties are ever more willing to meet the tailored agendas of their financiers. At the turn of the past century, Theodore Roosevelt had expressed the need to keep financial contributions from corporations away from political purpose. The late American president understood the influence that money could have on legislative morality, especially when the Congress was pitted against the capitalist contributors for socio-economic reform on issues of wage, employment, and taxation.
Naivety would have us believe that corporates could not have a political agenda. With rampancy of NPAs, unlawful absconders, and politico-corporate corruption, it is of the utmost urgent need to keep the corporates out of the House. Let us not forget that a few centuries ago, it was charter companies which colonised nations in their economic zeal.
Lack of parliamentary will
Back in 1962, Atal Bihari Vajpayee moved a Private Member's Bill in the Rajya Sabha – Companies (Amendment) Bill to Curb Influence of Money Power in Politics – to prevent corporates from making political donations. Vajpayee argued that it was morally unacceptable for corporates to fund political parties as their shareholders need not subscribe to similar views and that such funding would forward the skewed interests of the corporates in the Parliament.
While all other political parties supported it, the Congress, having the majority, did not. Never again was it re-introduced. Companies were allowed to make donations to political parties capped by a set percentage of their profits, given they provided for it within their Memorandum of Association.
While all parties agreed that public finance and foreign influence could not be used to the advantage of any party, all were silent on the undue influence that large corporates exerted. It was to the mutual advantage of the politico-corporate nexus to continue huge sums of donations, which totalled to as much as 89 percent of the net contributions (2013-2016) to the five-biggest national parties.
From 1985, the 10th Schedule of the Indian Constitution enabled political parties to control their member-legislators in the House through the Party Whip, and therefore tow the corporate agenda.
In such a mutually symbiotic relationship, it would be futile to expect political parties to outlaw a practice which fortified their electoral performance.
In fact, in 2014 both BJP and Congress were held by the Delhi High Court to have violated the Foreign Contributions Regulatory Act 1976 by accepting foreign-sourced contributions.
In an act of subterfuge, the government in the 2016 Finance Bill changed the definition of foreign contribution in the FCRA 2010 with effect from 2010. The 1976 Act having been repealed in 2010 left the government with no reason to amend a law that stood dead. In the 2018 Finance Bill, the FCRA was again amended to retrospectively ease out the regulatory provisions which held both the parties at fault, from 1976.
Vajpayee had rightly understood long beforehand that the malaise of corporate funding was a dilemma of foxes guarding the henhouse. In such a predicament, the only viable resolution could be sought from the Constitutional Courts.
Competing constitutional values
The Brazilian and American Supreme Courts edify two ends of the spectrum in an ongoing debate between the competing constitutional values of Freedom of Speech (for the corporates) and of Equality (among the participants in democratic discourse). While the American Supreme Court has resisted attempts to limit campaign-finance as an abrogation of the Freedom of Speech; the Brazilian Supreme Court in 2015 outlawed corporate funding in an 8:3 split, holding it to be an 'abuse of economic power' which catered to the 'interests of companies and not that of citizens'.
The Americans saw the proposition of limiting corporate funding as a question of governmental interference in Freedom of Speech of the corporates. Corporates were entitled to enjoy the same level of freedom as an association of Americans to promote their views and therefore had the ability to actively finance political parties.
Under the First Amendment, the freedom had the highest threshold and without evidence of quid pro quo corruption, no restriction could be placed on the donor. The Brazilians took less to the formalism of a rights-based guarantee and saw the issue from the perspective of institutional integrity.
While it was within the Freedom of Speech of corporates to financially support political party donees, it was inequitable for the donees to take that money owing to the institutional function they performed. Political parties as participants in the electoral process had to maintain integrity, at least ostensibly, to keep confidence in the democracy.
Large political donations by non-participants brought in undue influence in the choice of representatives and violated the principle of Equality. It was no longer a question of establishing quid pro quo, but a question of apparent bias. The mere fact that corporate involvement led voters to believe in a seemingly partial House was adequate to desist them.
In India, the exercise of free speech for corporates has been to enable commercial interests of the association of citizens. Therefore, when corporates claim Freedom of Speech (under Article 19(1)(a)) they essentially premise it on their Freedom of Trade (under Article 19(1)(g)).
Such freedom cannot extend to an overture of unfettered 'political speech' that forms the basis for citizens to actively promote and finance political parties. Unlike citizens, corporates are not participants in the electoral process and should not be used as fronts to conjure sway.
The American understanding of free speech under their First Amendment failed to draw this line of distinction between free 'commercial speech' and free 'political speech', which made it impossible for them to outlaw the malaise.
A framework claim
Under Section 29B of the Representation of Peoples Act 1971, acceptance of funds by political parties was allowed from all sources other than government companies and foreign sources. When we proposition foreign funding of elections as deleterious, we acknowledge two implicit propositions. First, money has the potency to disrupt healthy political discourse; second, foreign interference weakens electoral integrity.
The concerns against electoral funding from foreign sources are also equally applicable to corporates — they are the biggest financial contributors to major political parties, they are neither voters nor candidates and are therefore aliens. The courts must understand that the prohibition on foreign interference in elections should be principally consistent. The only distinction is that while the former is a jurisdictional alien, the latter is an alien as a non-participant.
Because corporates do not enjoy Freedom of Speech in the political sense, the burden of proving quid pro quo corruption from corporate financing is severely diluted. The mere fact that an undue influence can be exerted by a non-voter on the outcome of the electoral process, and on the agenda within the House, should suffice to prohibit such unnecessary interference.
The claim of Equality falls against the donees to deny them the inequitable advantage from corporate donors, as non-voters and non-participants in democratic discourse.
(With inputs from Malvika Awasthi)
The author is a King's Law Scholar at the University of Cambridge.
Read about the series: Budget Session 2018 washout, worst in over a decade, shows why legislature desperately needs reform agenda
Read Part 1: Obsolete system of voice votes needs to be replaced with electronic voting
Read Part 2: Examining legislative avenues available to keep govt accountable, exercise necessary oversight
Read Part 3: Core problem cannot be fixed till we introduce checks on Speaker's discretionary powers
Read Part 4: Strengthening committee system can improve quality of drafted laws, fast-track implementation
Read Part 5: 'Bye-Partisanship'; What Indian legislature needs to break deadlocks, improve discourse
Read Part 6: Waning legislative influence, lack of clear mission flags need to redefine Rajya Sabha's functioning
Read Part 7: Political parties must be tamed, their incomes regulated to revive Indian democracy
Read Part 8: Anti-Defection Law must be curbed to empower legislature, promote deliberative democracy
Read Part 10: Enabling stakeholder consultations in policy-making can deepen democracy, improve transparency
Read Part 11: Time, the unseen yet powerful factor of politics, holds key to controlling legislative discourse
Read Part 12: Understanding 'political value' of time and how it is weaponised in democracy
World
Ukrainian foreign minister Dmytro Kuleba said the latest movements were a continuation of the earlier pressure his country had faced
India
Although these numbers are small compared to the 1990s, they show the long jihad which has shaped Kashmir's history isn't about to go away
World
While Taiwan is invited for the summit, China isn't — a move likely to irk Beijing.