Parliament Logjam Part 10: Enabling stakeholder consultations in policy-making can deepen democracy, improve transparency
A collaborative effort to policy-making is rooted in respect for an individual's dignity, capability and is responsive to genuine felt needs.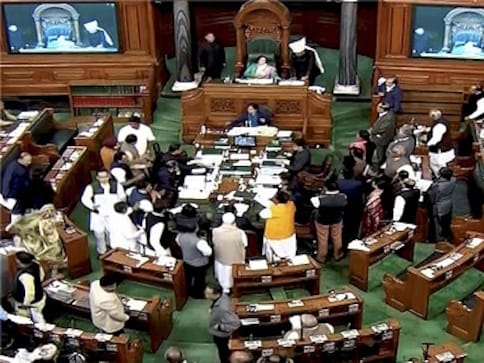 Editor's note: The recently concluded Budget Session of Parliament was, by all accounts, the least productive in at least a decade, marked by protest, adjournment, and very little constructive debate, let alone passage of bills. Firstpost will examine, by way of a multi-part series spread across a six-week span, the reasons why the Parliamentary process in particular, and the democratic apparatus in general, has failed India's citizens. The clutch of essays, written by experts in the Constitution and constitutional law, will investigate the defects, introduced by design, that have enabled the degeneration of legislative functioning. Series has been curated by Bangalore-based lawyer and tutor of democracy and active citizenship, Malavika Prasad.
One might recall the trajectory followed by the Prevention of Cruelty to Animals (Regulation of Livestock Markets) Rules, 2017 – notified in May last year. It was criticised for imposing an indirect ban on the slaughter of animals, thereby directly interfering with food choices of people, stayed by Supreme Court, ultimately withdrawn by the central government and finally replaced by new Draft Rules in April this year.
Other than the obvious controversy around the content of the Rules, the manner of the drafting of the Rules also invites consternation and is a telling tale of the sorry state of stakeholder consultation processes in our policy-making.
After the Rules were notified and following the hue and cry, the government came out with a press release trying to explain its stand. At the end of the release, it said that the Draft Rules were published in January 2017, comments were invited from people, 13 representations were received, which were studied, and incorporated, wherever found suitable and then final Rules formulated.
One may be surprised to note that the Rules which later seemed to have far-reaching consequences for multiple stakeholders – farmers, slaughterhouses, hospitality industry, leather industry, customers – received only 13 representations. Additionally, there is no information about who sent these representations, what was contained in those, how did the ministry respond and what, if anything at all, was incorporated in the final Rules.
'Why and how' of stakeholder consultations
The 'why' of stakeholder consultations can be found at the intersection of these realities – government is meant to govern and not rule; all expertise for policy-making is not vested in the government; the time and effort spent in mining for credible ideas from multiple stakeholders is an investment into creating better policies; and, those who are ultimately affected by a policy decision, should have a say in how those policies are shaped.
Stakeholder consultation resonates so deeply with the very core of a society's democratic existence, that to undertake such exercises effectively, a government need not wait for it to be laid down in law or procedures or for it to be mandated in the Constitution.
As succinctly explained by Dr Subhash C Kashyap, in his book, 'Reviewing the Constitution?', in a chapter on 'Working of Parliament and Need for Reforms': "It is ordinary people who have to be enabled to feel that they are participants in the decision-making and legislative processes and that through Parliament their voice can reach the government and that it counts. Parliament must have access to public opinion and public must have access to Parliament."
Yet, ostensibly for two reasons, stakeholder consultation doesn't figure prominently in the policy-making process – lack of political will and lack of a robust framework for undertaking stakeholder consultations. And this brings us to the 'how' of stakeholder consultations.
In India, as far as policy-making is concerned, stakeholder consultation can be undertaken at three stages:
Pre-legislative consultation: In January 2014, the Ministry of Law and Justice came out with a Pre-Legislative Consultation Policy which was to be followed by every ministry/department for every principal (Act) and subordinate legislation (rules under an Act). The policy provided that the draft of the proposed law be placed in public domain, for a minimum period of 30 days, along with supporting documents explaining the rationale, the broad financial implications, the likely impact and an explanation of the legal provisions in simple language. It was also stated that a summary of the feedback received be also placed in public domain.
Is this being followed? In the last couple of years, the government has used MyGov.in, an online portal, in some instances to undertake public consultation – like for the Draft Indian Institute of Management Bill, 2015, the Draft Trafficking Of Persons (Prevention, Protection and Rehabilitation) Bill, 2016.
But, barring rare examples, in a majority of cases, consultations on Draft Bills happen beyond public gaze and in a manner which borders on opaqueness. Case in point, the drafting of the Aadhaar Bill, which as revealed by a recent Parliamentary Question, was undertaken by an organisation paid for this exercise by the government. There is no clarity on the procedure followed and on the stakeholders which were consulted by the organisation for coming up with the Bill, which has become the subject of many challenges since its passing.
Even in those cases, where public consultation was undertaken through MyGov.in, there are several apparent shortcomings: Government uses its discretion to decide whether it wishes to use the portal to undertake public consultation for a particular Bill; no formal mechanism exists to mandate the government to take the comments into consideration; only the Draft Bill is placed in public domain without any supporting documents explaining the rationale; there is no compulsion on the government to respond to concerns raised and several ministries continue to use their own websites to publish Draft Rules and invite comments, which dilutes the universal character of a citizen engagement portal like MyGov.in.
These shortcomings, however, can be addressed to some extent through the mechanism of Parliamentary Standing Committees, where government officials need to render explanations to parliamentarians, but which, unfortunately, suffer from their own weaknesses.
During law-making process: This stage arises after a Draft Bill has been approved by the Cabinet and has been introduced in either House of the Parliament. As per the procedure approved by the Ministry of Parliamentary Affairs, with some exceptions, each Bill may be referred to a department related Parliament Standing Committee.
These Committees invariably invite comments from the public on such Draft Bills and present their reports which aid lawmakers while debating and reviewing the Bill. As has been pointed out, our parliamentary system, which provides that a Bill may or may not be referred to a Committee, is based on British parliamentary system in which every Bill compulsorily gets referred to a Committee. Moreover, in recent times, there has emerged a trend of evading reference to a Committee completely.
As per an analysis undertaken by PRS Legislative Research, in the five years of 14th Lok Sabha, 60 percent Bills were referred to a Standing Committee; 71 percent were referred in the 15th Lok Sabha but in the three years between 2014-2017, only 29 percent Bills were referred to a Standing Committee. Some very crucial Bills have not been referred to a Committee, thereby raising questions on the very existence of parliamentary oversight.
Standing Committees may also aid in the policy-making process by taking up subjects for review on which a legislation may be imminent. For instance, the recent call for comments by the Standing Committee on information and technology on the subject of Citizens' Data Security and Privacy is clearly in anticipation of a possible legislation.
The manner of consultation, however, has invited some criticism, for providing a very short window of just two weeks to send in comments and for treating such comments as 'confidential', a Parliamentary Convention, striking a blow to transparency around public consultation processes.
Post-legislative enquiries: These are usually undertaken to review the workings of an Act, a function either delegated to specialised bodies like the National Commission on Scheduled Caste (NCST) which prepares an annual report on working of the Scheduled Castes and Scheduled Tribes (Prevention of Atrocities) Act, or may be undertaken by a Standing Committee of Parliament.
At this stage, stakeholder consultation does take place sometimes, but there are no guidelines for this and no transparency with regard to who appeared before the Committee with what representation. As against constitutional bodies like the NCST, which publicise their hearings, it is usually not possible for a common citizen to witness and participate in a Parliamentary Standing Committee meeting.
Even in all these disjointed manners in which public consultations may occur, serious flaws remain – the process is undertaken at will and there is no remedy available in law if a policy is drafted without public consultation; there exists no single point platform for undertaking such consultations and every ministry essentially uses their own website to invite comments as opposed to, say, in the United Kingdom which has one website to not just invite comments but also to publish the outcomes of such consultations.
Moreover, whenever any consultation takes place, on any medium, the government does not proactively disclose the evidence relied on for reaching a conclusion, the compelling circumstances justifying a particular policy, the alternatives which were considered and the likely economic and social implications. All of this is left to the stakeholders to figure out for themselves or to suggest to the government.
Where do we go from here?
There are reforms required in the way stakeholder consultation is undertaken, either by the government or parliamentary committees. Other than going back to its own Pre-legislative Consultative Policy, the government can also draw a leaf from the guidelines laid down by the European Commission, as per which a stakeholder consultation procedure ought to provide for:
Appropriate, and as far as possible, a single platform for undertaking consultation;
Identification of relevant and targeted stakeholders;
Communication strategy to reach the widest possible audience, preferably in multiple languages;
Suitable time frame, in some cases, as much as 12 weeks;
Evidence generation for each policy;
Transparency and accountability in reporting the outcome of the consultation.
In the end, a collaborative effort to policy-making is rooted in respect for an individual's dignity, capability and is responsive to genuine felt needs rather than imagined realities.
The author is a lawyer, public policy enthusiast, and founder of Maadhyam- a digital platform enabling stakeholder participation in policy-making. Citizens can engage with Maadhyam on Twitter and Facebook.
Read about the series: Budget Session 2018 washout, worst in over a decade, shows why legislature desperately needs reform agenda
Read Part 1: Obsolete system of voice votes needs to be replaced with electronic voting
Read Part 2: Examining legislative avenues available to keep govt accountable, exercise necessary oversight
Read Part 3: Core problem cannot be fixed till we introduce checks on Speaker's discretionary powers
Read Part 4: Strengthening committee system can improve quality of drafted laws, fast-track implementation
Read Part 5: 'Bye-Partisanship'; What Indian legislature needs to break deadlocks, improve discourse
Read Part 6: Waning legislative influence, lack of clear mission flags need to redefine Rajya Sabha's functioning
Read Part 7: Political parties must be tamed, their incomes regulated to revive Indian democracy
Read Part 8: Anti-Defection Law must be curbed to empower legislature, promote deliberative democracy
Read Part 9: Corporate funding of elections continues to bankrupt legislative morality, weaken electoral integrity
Read Part 11: Time, the unseen yet powerful factor of politics, holds key to controlling legislative discourse
Read Part 12: Understanding 'political value' of time and how it is weaponised in democracy
also read
Explainers
The term 'comfort women' has been given to people that were forced to work as sex slaves by the Japanese Army during World War II. It comes from the Japanese word ianfu – which combines the Chinese characters 'comfort or solace' (i-an) and woman (fu)
Explainers
The trouble kicked off after armed miscreants forced people to shut their shops on Monday afternoon. A mob then torched two homes in Imphal, causing security forces to rush to the spot. Chief Minister Biren Singh has said the situation is now under control
Explainers
From cricket to MasterChef, democracy to diaspora, education to the economy, Prime Minister Narendra Modi addressing an event in Sydney on Tuesday spelled out the many things that connect India and Australia