Parliament Logjam Part 12: Understanding the 'political value' of time and how it is weaponised in our parliamentary democracy
We need to lift the veil and witness the real workings of 'time' as a potent political tool for contestations of power in our parliamentary democracy.
Editor's note: The recently concluded Budget Session of Parliament was, by all accounts, the least productive in at least a decade, marked by protest, adjournment, and very little constructive debate, let alone passage of bills. Firstpost will examine, by way of a multi-part series spread across a six-week span, the reasons why the Parliamentary process in particular, and the democratic apparatus in general, has failed India's citizens. The clutch of essays, written by experts in the Constitution and constitutional law, will investigate the defects, introduced by design, that have enabled the degeneration of legislative functioning. Series has been curated by Bangalore-based lawyer and tutor of democracy and active citizenship, Malavika Prasad.
Elections are held every five years even if there are indications of waning confidence in the government within the first four years. Citizens can vote only after 18 years of age regardless of whether they are capable of making electoral choices sooner. And Parliament runs in sessions that cannot be more than six months apart, even though no legislative business could be completed if Parliament met only twice a year.
Time is the metric for these recurring events regardless of other factors, with implications on the exercise of democratic rights. In part one of this piece, we had explored 'time' as a common thread among occurrences which could similarly impact democratic policy-making – selective invocation of rules mandating the passage of a certain duration of time for parliamentary procedures, the government's unilateral power to free and allocate time for parliamentary business, and the government's power to strategically re-promulgate ordinances to avert their expiry on the passage of six weeks' time during which parliamentary approval was not forthcoming.
While we often think of time as a banal background requirement to do anything in the political process – or indeed, in life – we seldom question why time is legally made a prerequisite for the exercise of liberties or powers in the political process.
In her book The Political Value of Time (2018), Elizabeth F Cohen explores why the architecture of government is so inextricably tied to durations of time, and some ensuing consequences. The general assumption is that time durations give political processes predictability. Cohen argues, however, that durations of time in the schedules of political processes and procedures are deliberately designed in line with certain underlying norms of democracy or justice.
For instance, elections are scheduled in a recurring fashion so that representatives and political parties can be certain that they will have to answer to voters; staggered elections are meant to retain some policy expertise within the house and prevent a hijack of the house by a single party or interest.
Durations are important in democracies, Cohen suggests, because all "political processes unfold in durations of time". Political processes being integral to democratic politics, time becomes the 'good' whose 'value' is a medium of exchange in the political process. Therefore, time becomes the medium in which contestations for power take place between the government and the Opposition, as we saw in part one of this piece.
But why time?
Time – seen as a neutral and universal variable –  is used to represent subjective intangibles, Cohen suggests. For example, 18 years of age is considered representative of the level of political maturity necessary for exercising electoral choice. A child no matter how politically unaware at 17 years 11 months and 29 days is considered to have attained the maturity to vote, overnight.
Likewise, when durations of time are allocated to particular items of business, time is used as a proxy for qualitative indicators such as "comprehensive deliberation by legislators" or "meaningful stakeholder engagement". On the expiry of the allocated duration, it is assumed that parliamentary debate of appropriate quality standards has been conducted.
However, this is seldom the case. Consider, for instance, the time spent by Parliamentary Standing Committees (with specific reference to the case study of Standing Committee on Information and Technology) on reviewing the budgetary proposals of the government – the only detailed ministry specific review undertaken of the Budget:
A total of eight hours were spent on reviewing a budgetary allocation of Rs 77,000 crore in 2018, 8.3 hours were spent on an allocation of Rs 72,500 crore in 2017, and 6.4 hours were spent on an allocation of Rs 52,000 crores in 2016. The rationale behind allocating such little time for review of budgetary proposals running into thousands of crores is not immediately evident, even accounting for the multiple committees that MPs have to juggle on their schedules.
With an average of about seven hours being spent each year on reviewing demands for grants spanning the ministries for IT, Communications and Information & Broadcasting, can we make any conclusions about the quality of deliberations that went on in the Committee?
Consider also that Standing Committee deliberations are neither transcripted in detail nor telecasted live, unlike parliamentary proceedings, thus leaving the public without an opportunity to hold Committee members accountable based on the quality of deliberations. The Committee report – a mere summary of the deliberations – is prepared by the Committee Secretariat and may not accurately depict the considerations and forces playing a role in Committee proceedings.
Can a quantifiable variable such as time ever be an accurate proxy for qualitative variables such as comprehensiveness of the review of demands for grants? Since time is short, it is only the representatives of ministries that are heard by the Committee during the review, along with a few privileged stakeholders, such as the ASSOCHAM, FICCI, CII, and FISME, whose representations are occasionally allowed by the Standing Committee on Commerce, during the budget review process. Stakeholders such as affected communities and rights-based advocacy groups are rarely heard in these proceedings.
Why is durational time given this importance, especially when sub-par analysis and debate in policy-making can have grave socio-economic consequences owing to the force multipliers of inequality and discrimination? Perhaps it is because time durations can be quantified unlike qualities such as "maturity", or "comprehensiveness of deliberation by legislators".
Legislators might not easily agree on whether stakeholders' views have been meaningfully considered, or on when an issue can be treated as adequately debated. Legislators might not even agree on what constitutes "comprehensive deliberation" – some might want a detailed consideration of stakeholders' views while others might want a clause by clause discussion of the proposed bill on the floor of the House.
Perhaps one way to resolve this issue is to lay out a checklist of processes that need to be completed, in the Rules of Procedure, for deliberations to be considered comprehensive. However, this approach runs the risk of being rejected as too time-consuming. Recall the rejection of MPs' demands to refer the Triple Talaq Bill to a Standing Committee by the minister, on the ground that it would needlessly delay justice for women who were on the receiving end of instant triple talaq (p. 182). Time is thus privileged as a good of the inherent value, even at the cost of the depth of parliamentary deliberations and the quality of the Bill.
Time, the proxy for consent
The neat commensurability of time, as a proxy for the completion of political processes, has its downside. Consider the political process of democratic deliberation. Regardless of how many bills were considered, referred to committees, or passed, or how many amendments were proposed and voted upon, or how many parliamentary questions were answered, a session is considered as 'completed' upon the passage of time allotted for the session. Having the notional completion of democratic work hinge on the passage of time "makes it possible to obtain agreement where agreement is necessary", and "unnecessary to obtain agreement where agreement is impossible", Cohen writes.
This explains why the government is able to set an ambitious agenda and push for its completion within the given time frame, at all costs. Consider the agenda for the week starting 12 March, 2018, during the Budget Session, in which consideration and the passing of the budgets for six ministries were listed separately, along with nine bills, with the budgets of the rest of the ministries guillotined.
As the week progressed, the House kept getting adjourned due to Opposition protests. This allowed the government to use the lack of time as the pretext to steamroll the Budget and five bills – including the Finance Bill and the Appropriation Bill – in two days, spending a cumulative time of less than an hour on voting procedures.
These bills were treated as legitimately voted upon and approved, despite the chaotic sloganeering and noise – even though the House did not deliberate their provisions or even hear objections or consider amendments – only because they were voted upon during time allocated for their consideration and passage.
It is also important to remember that while time durations are prescribed for debate on the floor of the House, actually engaging in debate is not a necessary condition for voting upon a bill. If the time for 'consideration' and 'passing' of a bill is running short, 'consideration' can be done away with and the bill can be directly voted upon. Thus, time becomes a proxy for consent; upon passage of the allocated time for a specific business, the decision-making procedure is treated as consensual even if it was lacking in full deliberative participation, as Cohen points out.
The passage of allocated time is critical for legitimising a deeply conflicting – even if theoretical – democratic consent upon a course of action taken by the government. Consider for instance the decision to promulgate the Fugitive Economic Offenders Ordinance on 21 April, 2018, two weeks after the close of the Budget Session on 6 April.
The underlying principle behind the ordinance-making power is that the government – the political executive – acts because the legislature cannot, and immediate action is necessary. Recall that the fugitive economic offenders are not a new issue; some left the country as early as 2016. Consider also the  Specified Bank Notes (Cessation of Liabilities) Ordinance, 2016 which was promulgated on 30 December, 2016, two weeks after the close of the Winter Session on 16 December. Recall that the relevant currency notes had ceased to be legal tender per the notification issued on 8 November, 2016, after which the Winter Session had commenced, on 16 November.
Yet, 'circumstances necessitating immediate action' were peremptorily claimed two weeks after the Winter Session ended to issue the Ordinance that removed the liability of the demonetised notes from the RBI's books of account. Worse still, per Section 5 of the Ordinance, the penalty for holding demonetised notes would apply only after 31 March 2017, notified to be the "grace period".
If the penal force of the Ordinance would commence only during the second half of the Budget Session of the following year, it begs the question whether an immediate action was necessary at all, to merit an ordinance. In both instances, the government, in essence, waited out the passage of time allotted to the parliamentary sessions and then issued ordinances. This strategy enables the government to act in consonance with the Constitution in literal terms, claiming a need for immediate action that is not evident.
In conclusion, the next time the government delays a parliamentary session or allows the disruption of parliamentary proceedings or passes a bill without debate claiming urgency or promulgates an Ordinance, perhaps we must lift the veil and witness the real workings of 'time' as a potent political tool for contestations of power in our parliamentary democracy.
This is the second part of this piece, in the first we saw how time can control the legislative discourse.

Read about the series: Budget Session 2018 washout, worst in over a decade, shows why legislature desperately needs reform agenda
Read Part 1: Obsolete system of voice votes needs to be replaced with electronic voting
Read Part 2: Examining legislative avenues available to keep govt accountable, exercise necessary oversight
Read Part 3: Core problem cannot be fixed till we introduce checks on Speaker's discretionary powers
Read Part 4: Strengthening committee system can improve quality of drafted laws, fast-track implementation
Read Part 5: 'Bye-Partisanship'; What Indian legislature needs to break deadlocks, improve discourse
Read Part 6: Waning legislative influence, lack of clear mission flags need to redefine Rajya Sabha's functioning
Read Part 7: Political parties must be tamed, their incomes regulated to revive Indian democracy
Read Part 8: Anti-Defection Law must be curbed to empower legislature, promote deliberative democracy
Read Part 9: Corporate funding of elections continues to bankrupt legislative morality, weaken electoral integrity
Read Part 10: Enabling stakeholder consultations in policy-making can deepen democracy, improve transparency
Read Part 11: Time, the unseen yet powerful factor of politics, is key to controlling legislative discourse
Verma is a lawyer, public policy enthusiast, and founder of Maadhyam - a digital platform enabling stakeholder participation in policy-making. Citizens can engage with Maadhyam on Twitter and Facebook.
Subscribe to Moneycontrol Pro at ₹499 for the first year. Use code PRO499. Limited period offer. *T&C apply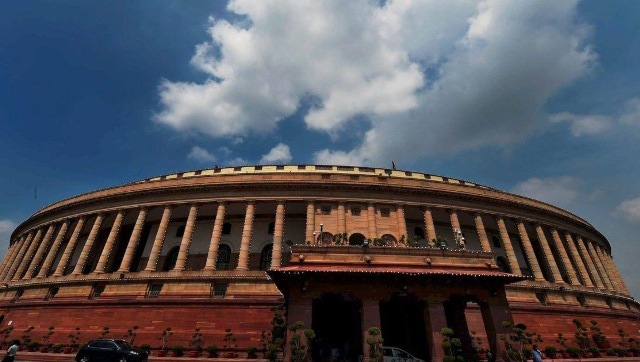 Politics
Parliament Updates: If the prime minister has assured that MSP was, is and will remain, then why isn't MSP being brought as a legal provision, Yadav questioned
Business
Hitting out at the Congress for taking the credit for MGNREGA, the Union finance minister said, "You may have given birth to the scheme but you left it in a mess."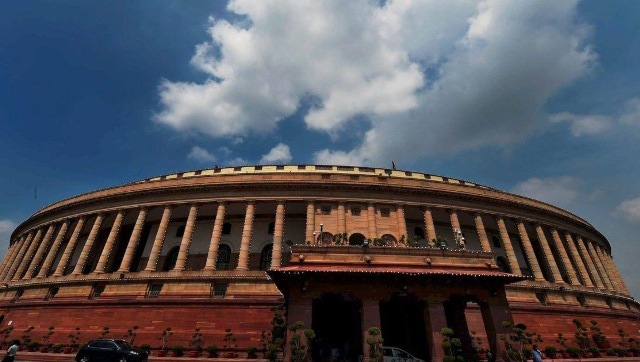 Business
Parliament LIVE Updates: Meanwhile, BJP MP Sanjay Jaiswal moved a Privilege Motion Notice against Congress MP Rahul Gandhi, citing "serious breach of privilege and contempt of the House on 11th February 2021"