#MeToo in India: Suhel Seth's talk at CEO forum cancelled amidst sexual harassment allegations
Suhel Seth has been accused of sexual misconduct by multiple women over the course of the last two months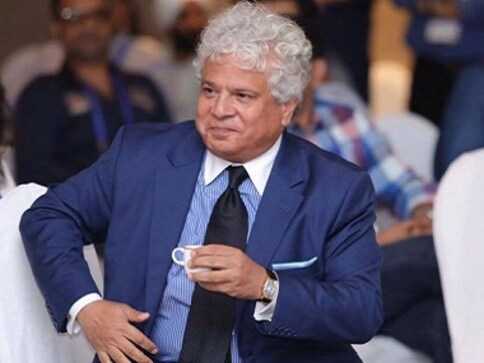 The Twitter handle MeTooIndia called into question on the social media platform whether Melange Curations' decision to invite writer and marketing expert Suhel Seth as a speaker at a CEO forum was made with full knowledge of the allegations of sexual harassment that have surfaced against him over the last few months. Seth had been invited by Melange, an 'Ideas and Events Forum', to speak at The Ivy League CEO forum scheduled to take place in January at Indore. However, according to Melange Curations, the event featuring Seth has been withdrawn in light of the sexual misconduct allegations. A representative at the events firm said that while the CEO forum will continue as planned, Seth's talk stands cancelled.
Hi @MelangeCuration hope your decision to platform Suhel Seth was made with the knowledge that at least five women have accused him of sexual violation? The specific allegations are in the subsequent tweets. https://t.co/DseBqksRFVhttps://t.co/AcAlL3rAEJ pic.twitter.com/BOZx0j674l

— #MeTooIndia (@IndiaMeToo) December 26, 2018
Over the course of the last two months, as many as five women have spoken up against Seth including filmmaker and entrepreneur Natashja Rathore, journalist Mandakini Gahlot, and writer Ishita Yadav. Rathore had reportedly posted screenshots of the messages that she had sent Seth detailing the incident and added that she had decided to speak up in the "current climate where every woman is talking." Model Diandra Soares had also spoken out against Seth in a #MeToo story shared to her Facebook page on 17 October 2018.
This is what @natashjarathore accused him of. https://t.co/iJSlGx0bzH pic.twitter.com/ns3zS1TXYb — #MeTooIndia (@IndiaMeToo) December 26, 2018
This is what @MandakiniGahlot accused him of. https://t.co/iJSlGx0bzH pic.twitter.com/hh581jh0WH

— #MeTooIndia (@IndiaMeToo) December 26, 2018
This is what @diandrasoares13 alleged. https://t.co/fbvjEkm00f pic.twitter.com/z8DVMSqiqw — #MeTooIndia (@IndiaMeToo) December 26, 2018
Gehlot too, recounted her accusations in a series of tweets referring to an event that occurred in August 2011 while she was freelancing, transcribing speeches at a conference in Goa.  According to a Times of India report, two other women who chose to remain anonymous had also accused Seth of sexual misconduct.
Tata Sons recently terminated their contract with the marketing consultant's firm Counselage and have not engaged with Seth since the #MeToo allegations broke out against him on Twitter.
Seth has, following these events reportedly gotten engaged to model Lakshmi Menon. The two had been seeing each other for around a year.
Find latest and upcoming tech gadgets online on Tech2 Gadgets. Get technology news, gadgets reviews & ratings. Popular gadgets including laptop, tablet and mobile specifications, features, prices, comparison.
Entertainment
A band is a partnership on several levels: social, creative and financial. Indeed, some acts have deliberately reoriented their arrangements to account for this.
Entertainment
Host Irfan looks back at his nine-year-long journey on the show, the celebrities who continue to evade him, and why a Hindi show on a public broadcast channel did not become a celebrity destination in the era of public relations and corporatisation
Arts & Culture
Hamlet is a self-centred, entitled, manipulative, callous bully. However, he is also intensely charismatic, so much so that he has persuaded the world to share his Hamlet-centric view. That is what makes him a villain of genius.