#MeToo in India: KR Sreenivas, Gautam Adhikari respond to sexual harassment allegations
Sreenivas and Adhikari were among the powerful figures from the media industry who were named in journalist Sandhya Menon's #MeToo tweets
Editor's note: Following Rituparna Chatterjee's report — Is India's #MeToo moment here? Women are angry and they are naming and shaming their abusers — Firstpost will publish a series of articles collating personal accounts of those who have made allegations of harassment, along with responses from those who have been accused of such behaviour. This is an ongoing exercise and will be updated to reflect new developments. If you wish to draw our attention to instances of harassment you may have experienced or witnessed, tweet to us @firstpost with the hashtag #MeToo.
***
In 2017, India was witness to the widespread #MeToo movement online, which prompted many survivors to speak up on social media about the harassment and abuse that they had faced over the years and continued to. It was also the year that a list of academics accused of sexual harassment was published by Raya Sarkar, which lead to a larger debate about due process and its failings — the very reason that prompted the making of such a list.
Many criticised this list as being a 'name-and-shame' document which would potentially malign the reputations of academics who were not given a chance to defend themselves. Scores of others supported the list because it was the last resort for students whose complaints had gone unreported, or who were defeated by the immunity offered to senior teaching staff and slow institutional processes. More people began to use social media to out perpetrators.
A year later, the conversation has pivoted towards entertainment, the media and the arts. An allegation posted on Twitter by a Mumbai-based writer against comedian and All India Bakchod collaborator Utsav Chakraborty, prompted many other women who were harassed by him to speak up. A day later, journalist Sandhya Menon detailed the harassment she allegedly faced at the hands of senior journalists KR Sreenivas and Gautam Adhikari.
Several other women also tweeted about their experiences, in response to Sandhya's thread. Others wrote to Sandhya on condition of anonymity, and she in turn posted these messages to her own account.
Sandhya accused KR Sreenivas, who is currently resident editor at the Times of India — Hyderabad, of inappropriately touching her when he was dropping her home one night in 2008. She filed a complaint with the Human Resources department — who, in turn, informed Sreenivas about it. "I went to the committee for sexual harassment at BCCL (Bennett, Coleman and Co Ltd — TOI's parent company) to figure out what I need to do and the woman who headed it (I forget her name) told me she knew Sreeni for a long time and it's unlikely he'd do something like that," she wrote on Twitter. After Sandhya put out this allegation, at least three more accounts of women who have been harassed by KR Sreenivas have emerged.
One of these was posted by former journalist Pavitra Jayaraman, who was interning with the Bengaluru edition of Femina at the time. She bumped into Sreenivas in the neighbourhood where she lived, and in the middle of the conversation they were having, he allegedly said to her, "Why don't you come over sometime. My wife is not in town."
Responding to these allegations, KR Sreenivas said to Firstpost, "TOI has said the charge would be investigated by its committee against sexual harassment. A highly empowered and accessible committee under this policy and under the law is in place to investigate and address all allegations of sexual harassment. The group is headed by a senior woman executive. I will submit myself to the investigation."
She has also accused Gautam Adhikari, who was editor in chief of the Mumbai edition of DNA at the time of the incident. She says that after an evening outing, when he was dropping her home, he forcibly kissed her and later warned her against telling anyone else that it happened.
Speaking to Firstpost, Gautam Adhikari said in response to this allegation, "I have no recollection of this. I remember Ms Menon as a colleague who I always treated in a fair and polite manner. I retired from the media industry a long time ago though I still write occasionally and I always treated my former colleagues politely. I am sorry if at any time I appeared to have been impolite though I don't recall such occasions."
Meanwhile, a second allegation surfaced with respect to Adhikari. On Saturday morning (6 October), writer and professor of journalism Sonora Jha tweeted, accusing Adhikari of sexual assault. In a series of tweets, Jha recounted an incident of alleged assault that took place in 1995, in a hotel room. At the time, she was chief of metro bureau at Times Of India — Bengaluru, and Adhikari was the executive editor.
Jha alleges that Adhikari called her to his hotel room to discuss flexible working hours and then forcibly kissed her. "He tried to push me into his hotel bed but I pushed him away and managed to run out the door. Later, when I told my resident editor, I was told that Adhikari had asked him to 'sideline' me on the job. The Times Of India asked him to leave but I believe they brought him back," she tweeted.
Adhikari told Firstpost that he did not "recall this incident or the person at all". "I last visited Bangalore [sic] when I was in India more than two decades ago in the mid-1990s. I do not recall meeting this person. I respectfully deny this allegation," he said.
"I also would like to clarify that in the distant past I may have greeted women occasionally with a hug or a kiss. But I realised soon enough that it could be misunderstood in different cultural conditions and stopped the habit. There was never any question of harassment on my part," Adhikari added.
UPDATE:
A journalist with the Business Standard said on Twitter that The Times of India's employees had petitioned its editor Jaideep Bose to launch a speedy and thorough investigation into a senior colleague (it is unclear if this is a reference to KR Sreenivas) who had been named in a sexual harassment allegation.
The journalist, Somesh Jha, tweeted:
Internal petition to the Editors by employees at Times of India: "As a newspaper that has proactively covered the #MeToo movement and written edits thundering against sexual harassment at workplace, the least we can do is practice what we preach." pic.twitter.com/dystG6YVE1

— Somesh Jha (@someshjha7) October 6, 2018
Find latest and upcoming tech gadgets online on Tech2 Gadgets. Get technology news, gadgets reviews & ratings. Popular gadgets including laptop, tablet and mobile specifications, features, prices, comparison.
News & Analysis
Twitter first announced this feature in March and then started testing Fleets in Brazil, India, Italy, and Sounth Korea in June.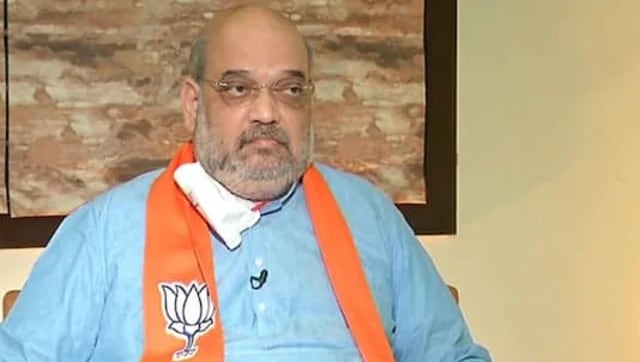 India
The home minister's Twitter display picture was on Thursday removed by the microblogging site in response to a 'report from the copyright holder'
News & Analysis
Twitter says it is a "bug accessible through a technical workaround" and the company is currently working on a fix for it.