Is India's #MeToo moment here? Women are angry and they are naming and shaming their abusers
Women are making it clear that they have had enough and they are ready to call out their abusers in public, evident from the multiple threads on Twitter of them naming and shaming harassers and finding support from others who have had similar experiences.
Women are angry. They have been for a while. And now they are ready to out their abusers in public. While to many this may seem like a subversion of due process, which must be followed in all cases of sexual harassment, the stories of sexual violations and a male code of complicit silence keep pouring out. It's clear that a hierarchical chain of abuse, a disproportionate power structure and systemic failure by organisations to protect victims despite official complaints, has pushed women to take matters in their own hands.
Women are making it clear that they have had enough and they are ready to call out their abusers in public, as is evident from the multiple threads on Twitter of them naming and shaming harassers, and finding support from others who have had similar experiences.
A WhatsApp group I am a part of lit up with incidents of sexual violations in the media industry, and women journalists have spoken about all the times they were made to feel uncomfortable by fellow journalists for just trying to their do their jobs. Within the safety of the closed group, they spoke about the whisper networks that have known men notorious for their transgressions. But given the powers that influence the work environment and the tip that balances in favour of men, women said they hesitate to confront those who have violated their trust.
It all started with writer Mahima Kukreja calling out comedian Utsav Chakraborty for sending her a picture of his genitalia without consent.
"This happened two years ago. I was new to the city (Mumbai). He sent me a dick pic. I told Tanmay Bhat and Kunal Kamra about it. Kamra alerted others of Utsav's behaviour. But AIB continued to give him work. A 17-year-old intern at OML had to quit because of workplace harassment. If people had held Utsav accountable for his behaviour then, he would not have gone and harassed so many other women. I am myself mentally exhausted and in trauma reading account after account of women who are writing in to me about his behaviour. I'm glad people are talking about it," she said over the phone.
She posted screenshots of her chats with other women who shared similar incidents when Chakraborty privately messaged them asking for nude pictures, his phone number, or sent them dick pics. Among the accusers is a woman who was 17 when the stand up comic allegedly asked her for a photo that showed her cleavage. Chakraborty put out a tweet saying he has never asked an underage person for nudes. Kukreja says a floodgate of allegations will open if more women come forward. Comedy collective All India Bakchod put out a statement saying they were sorry and that they "let their cognitive biases do the work our critical faculties should have".
In response, Chakraborty, who first spoke of "context", and belligerently challenged his accusers, later said he was sorry and faced a "scary personal truth".
"It's a little too late now but I am sorry. I really am. The past 24 hours were a crucible. I faced a very scary personal truth. I can't think of myself as a victim anymore. Please tell me what to do now. How to make things right? I don't want anyone to be hurt anymore," he wrote. What is evident is the complicity of men in the industry who have helped people like Chakraborty thrive and continue to get work.
While the stories kept pouring out, women in media were speaking up about their own abuse.
One woman, a Mumbai-based researcher, who requested that she remain anonymous, went on a date with journalist Ayush Soni after meeting him on a dating app. By the end of the evening her experience was far from pleasant.
This is what she had to say:
"We had matched on a dating app. He was overly flirtatious right from the beginning. And excessively sexual in the way he would talk. I let many of his comments slide and I would constantly just say no to double entendre talks. One evening, we decided to meet. And it was absolutely a pathetic experience. Right from the time he saw me, it was all about going to someone's house, and I in so many words said, I will be going home alone and you will be going back to wherever. He made everything sexual, from talking about my hemline. But it would border on this banter, so I didn't really also get a chance to call him out. As we stepped out, he grazed my back and then put his hands around my shoulders, I winced, moved away and said 'dude no.' Then we walked to the gate to wait for our respective Uber, the whole time he kept saying "I will cancel my Uber, come on." I got visibly annoyed at this point and said 'why can't you take no for an answer?'"
Soon after this they got a call from the restaurant saying they had left their debit cards inside. So they went back to get it. And again as they stepped out, he put his arms around her.
"I was angry at this point and I said what part of no don't you understand," she says.
"Then he made it into a joke yet again and said, 'arey itna serious? You're really serious about this haan. Thankfully my cab came inside the compound. I said bye, he then pulled me towards him and tried to kiss me. I pushed him and said quite loudly, dude NO!!"
When I reached out to Soni he admitted that he did not "conduct himself properly" on dates.
"All I will say is that in the past is I did misbehave and did not conduct myself properly on dates. I will not make any excuses or justifications about it. I have also apologised for my conduct and I have changed over the years. The apology is on record and, in one instance, response was "to let go of it". Further, this apology wasn't forced out of me — I realised the harm my actions might have caused and I said sorry out of my own volition. Nobody forced me or pressurised me to do it," he said.
Several women also outed journalist Mayank Jain on Twitter. Anoo Bhuyan, a reporter with The Wire, tweeted a thread in which she called out Jain for making unwelcome advances.
"Me too because I spent days asking, 'What kind of woman am I, that this man could approach me just like that... and tell me to #FuckHim?" "And then say that he thought, I'm a woman like that…" Encouraged by Bhuyan's tweets, other women tweeted out their own accounts of Jain.
When I reached out to Jain, he said didn't have a comment to offer at this time. However, on 9 October, Jain resigned as a principal correspondent at Business Standard. Editor Shyamal Majumdar confirmed the development in a text message to Firstpost.
"Mayank Jain resigned and it has been accepted with immediate effect," he said. On being asked what will happen to the inquiry, Majumdar said "inquiry will take its natural course."
Journalist Anurag Verma was called out by at least three women for sending a suggestive Snapchat video in which he pulled out a packet of biscuits from his shorts "while making sex noises". Verma, who admitted to having sent the sexually suggestive video to his contacts on Snapchat, later said he has used the term "send nudes very loosely". "For me, it was a meme back then but I didn't realise the damage I was doing by sending it to people," he said. HuffPost India has now put out a statement following the allegations around Verma and Chakroborty, both of whom have worked for the publication.
In the middle of the flood of personal accounts from women, journalist Sandhya Menon started a thread naming Times of India resident editor KR Sreenivas for sexually harassing her. She said the incident happened in 2008 when after a trial print run of the Bangalore Mirror, "late at night he offered to drop a few of us. I was living the farthest so I was dropped last. I get to my house, we're chatting. He lays his hand on my thigh and goes, "my wife and I have grown apart. She doesn't understand me."
"There was more but I don't remember. I asked him to take his hand off my thigh and left. I registered a complaint with the HR after that. It was still Vijay Times employees then who were handling HR. And the HR department actually told him about my complaint. I went to the committee for sexual harassment at BCCL to figure out what I need to do and the woman who headed it (I forget her name) told me she knew Sreeni for a long time and it's unlikely he'd do something like that," she wrote.
Sreenivas sent this response on WhatsApp to Firstpost: "The Times Of India has said the charge would be investigated by its committee against sexual harassment. A highly empowered and accessible committee under this policy and under the law is in place to investigate and address all allegations of sexual harassment. The group is headed by a senior woman executive. I will submit myself to the investigation."
There's more. A lawyer named Avantika Mehta, who joined Hindustan Times in 2014 as its legal correspondent said she met journalist Prashant Jha at work. "I enjoyed his work, we used to talk. His desk was in front of mine. I thought he was one of the better people in Hindustan Times and respects my work," she said.
According to the screenshots Mehta shared, Jha said he wanted to "hit on" her, following which she asked him to stop. She suggested a "lunch as friends" after having rejected Jha's advances. Jha said he would back off. But Mehta said he persisted despite her telling him she was uncomfortable. This happened shortly after she had quit Hindustan Times as its senior corespondent in late 2016.
"The next day he sent me a sarcastic text saying 'thanks for your sage advice'". She quit the company in 2016 "tired of its boys' club." Two texts and several calls to Jha asking for a comment went unanswered at the time of writing this piece.
More cases will come up as women break their silence. And there will be the inevitable discussion on following process. Apart from listening to women when they speak up, companies have to take sexual harassment seriously and sensitise their human resources teams to handle such cases. Sexual harassers operate without fear because of community protection — men and women who rally behind them and enable the toxicity to thrive. Breaking the silence and finding safety in numbers is the only way forward.
The author has reached out to several of the people mentioned above, and the article will be updated as and when they respond. A section of this report was edited to omit an account of sexual harassment after the woman who posted that episode on Twitter requested that it be excised from the article.  
also read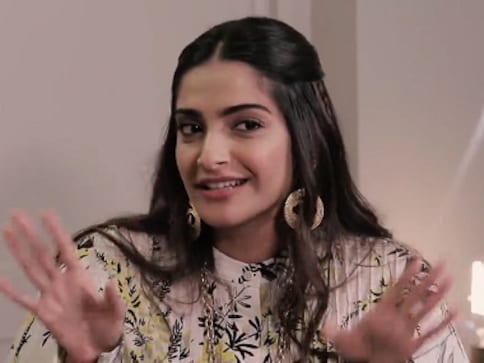 Entertainment
Sonam K Ahuja's encouragement on AIB's initial statement garnered a lot of negative response, with most criticising her for siding with the comedy group
India
The Times of India's Hyderabad editor KR Sreenivas has been sent on an "administrative leave" after seven women petitioned the national daily to take action in light of the sexual misconduct allegations him.
Entertainment
In a series of Instagram videos shared on Saturday, Tanmay Bhat said he sometimes gets 'super worried' thinking that his state of 'paralysis is permanent'.