AIB writer Utsav Chakraborty apologises following harassment accusations: 'How to make things right?'
A writer-comic has accused AIB collaborator Utsav Chakraborty of sexual harassment
Writer-actor Utsav Chakraborty, known for his role in Better Life Foundation and his collaborations with comedy collective All India Bakchod, has been accused of sexual harassment. A female Twitter user, who works as a writer-comedian (and is not being identified in this report until Firstpost receives permission from her to do so) charged Chakraborty with sending sexually explicit messages to her and several other women of her acquaintance.
The woman alleged that Chakraborty had sent her unsolicited pictures of his genitalia, and later asked her not to "out him" as it would be a setback to his career. The allegations were detailed in a Twitter thread by the woman on Thursday, 4 October 2018. The woman's tweets, which were shared and re-tweeted several times on the microblogging platform, prompted others to come forward and detail their allegations against Chakraborty. Prominent comedians and writers, including Aditi Mittal and Varun Grover, called Chakraborty out on the allegations.
Tweets from Aditi Mittal and Varun Grover. Image via Twitter
The woman has said that she had previously notified other comedians about Chakraborty's behaviour but they continued to work with him.
Mumbai Police has since requestedthe woman to share her contact number so they can investigate the matter on priority.
Meanwhile, stories shared by other women on Twitter detailed incidents where Chakraborty had allegedly sent them unsolicited pictures of an explicit nature, asked for nudes, and otherwise behaved in deeply inappropriate ways. Some of the woman have said they were minors at the time of being contacted by Chakraborty. As the allegations gained traction on Twitter, AIB issued a statement saying they were de-listing all videos featuring Chakraborty, and also expressed their regret over providing a safe working environment for him. "The accusations describe a pattern of behaviour that is unacceptable, and we at AIB condemn Utsav's alleged behaviour," the statement read.
Statement pic.twitter.com/eLpthXifwf — All India Bakchod (@AllIndiaBakchod) October 4, 2018
Following these allegations, Utsav posted a statement on his Twitter handle stating that the matter was 'far more complicated' than it looks. He further added that the whole matter needed 'context' which he soon hoped to provide. Explaining himself with a long thread, he regretted his actions but stopped short of an apology. He wrote that he could say he wasn't in control but it still doesn't absolve him.   
Statement 1/n pic.twitter.com/sIouz4UsaR — Utsav (@Wootsaw) October 4, 2018
I would think that the world has shortchanged me. But my intentions were not to do that, I would think. I was just asking people out and being upfront in my head. But unfortunately it was all in my head. Not to the person it was happening to. To her it was real.

— Utsav (@Wootsaw) October 4, 2018
And yes I did grovel. Tell her my career would be over before it began. That I have medical issues that I have to deal with for life. And those are expensive issues. But to use my illness as a crutch is stupid. But it's not like it's not relevant to this whole debacle. — Utsav (@Wootsaw) October 4, 2018
To me, getting nudes from a person was an instant rush. I was not in pain for that brief moment. Someone trusted me with that information. I would feel honoured and not ugly. But this caught me into a weird spiral. Where I would ask anyone who was nice to me in the slightest.

— Utsav (@Wootsaw) October 4, 2018
How can I be a misogynist when I call it out constantly? Even if I was entitled I would think that life has been unfair to me, it gave me a disease without a cure. And I wouldn't give it a second thought. I would go from one painkiller haze to another and keep messaging. — Utsav (@Wootsaw) October 4, 2018
And now some more context. This account you see right now was called @satanbhagat when it started. It was a Chetan Bhagat parody account made way back in 2010. It was made so I could make fun of Bollywood and of course, Chetan Bhagat. This was before Twitter was political.

— Utsav (@Wootsaw) October 4, 2018
Not realising that they were human beings with thoughts and feelings. Human beings who would nurse a grudge for an eternity for my public online bully behaviour. I didn't consider any of that would come back to haunt me eight years from then. — Utsav (@Wootsaw) October 4, 2018
And as for asking for nudes from underaged people, I cannot and will not ever do that. The person in question can pull up screenshots and I would be proved forthright. But again, it doesn't mean I wasn't an entitled piece of shit who asked out everyone in his know.

— Utsav (@Wootsaw) October 4, 2018
And Snapchat was the worst thing to happen to me in this stage in my life. Some nice people did send me nudes there and I started assuming that everyone was that forthcoming and open to sexting. That was the worst thought that I could have had. But I did. — Utsav (@Wootsaw) October 4, 2018
And that is where the lines of consent & information blurred. I was in too deep and too proud to admit that I was confused. Confused people don't get laid, I would think. I had to play it cool.

— Utsav (@Wootsaw) October 4, 2018
There were instances where I would have a long and intimate conversation with one person and then continue the same conversation with a whole different human being. I wouldn't realise till the other person pointed out. — Utsav (@Wootsaw) October 4, 2018
On 5 October, the comedian posted a tweet apologising for his deeds, and stated that he could not think of himself as a "victim" anymore.
It's a little too late now but I am sorry. I really am. The past 24 hours were a crucible. I faced a very scary personal truth. I can't think of myself as a victim anymore. Please tell me what to do now. How to make things right? I don't want anyone to be hurt anymore.

— Utsav (@Wootsaw) October 5, 2018
Firstpost has contacted the woman for her statement. This report will be updated once we receive their response
Find latest and upcoming tech gadgets online on Tech2 Gadgets. Get technology news, gadgets reviews & ratings. Popular gadgets including laptop, tablet and mobile specifications, features, prices, comparison.
Entertainment
In a 5 January social media post, Dr Dre said he was "doing great and getting excellent care from my medical team."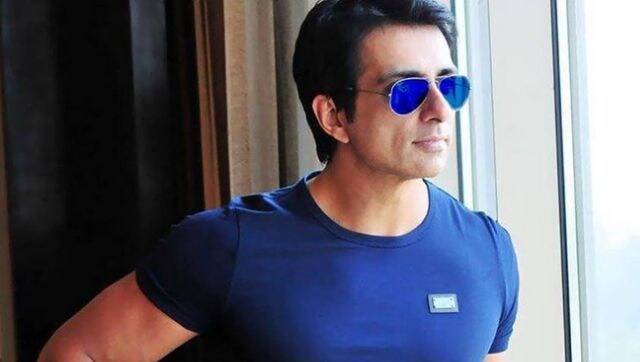 Entertainment
Bombay High Court has granted three weeks' time to Sonu Sood to file an appeal and stayed the order for coercive action by the BMC against the actor.
Entertainment
Spike Lee's son Jackson is the first Black male ambassador of Golden Globes.