Rajinikanth starrer Kaala may face delay in release if fight between producers and DSPs in Tamil Nadu continues
Rajinikanth starrer Kaala, slated to release on 27 April, may not release as per schedule given the Tamil producers' claim of industry shutdown from Friday.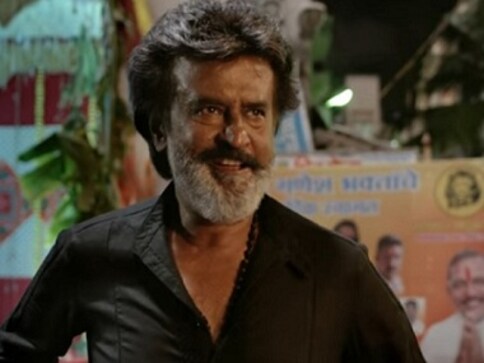 It is chaos in Kollywood as all arms of film production, distribution and exhibition are at each other's throat. Two weeks ago, the south Indian film producers rose in anger against Digital Service Providers (DSP) for charging exorbitant amounts as VPF (virtual print fees) to screen films in theatres. From 1 March, they said there will not be any new regional language films.
However, in a couple of days, the producers called off the strike in Andhra Pradesh, Telangana, Karnataka and Kerala, as DSPs slashed VPF rates . But the powerful Tamil Film Producers Council (TFPC) refused to budge and said VPF should reduce further. They also wanted a sunset clause to be introduced in the agreement whereby DSPs should set a period when VPF will be scrapped as promised a few years ago when theatres switched from prints to digital screening.

Meanwhile, exhibitors in Tamil Nadu, mainly single screens outside of Chennai city, have announced that they are planning to shut down from 16 March. They claim they are shutting down due to dropping footfalls and high maintenance charges and the state government not keeping up its promises.  The theatres have listed out five demands mainly scrapping of Local Body Entertainment Tax (LBET) being charged by state government over and above GST. The buzz is that theatres are closing down mainly to get back at producers over the issue with DSPs.

At the same time, the market leader among DSPs in south India Qube came forward with more concessions for Tamil film producers. But at a meeting of TFPC on Monday, the producers rejected the offer and said that there will be no shooting or post-production work from 16 March. Those who are shooting abroad or outside the state will be given one week more and the 'No new release' ban will continue. And theatre owners will have to fall in line with the producers if new content has to be provided. It will be a complete shutdown of Tamil film industry from 16 March.

The crux of the issue is the one-man upmanship game being played out between the producers and exhibitors to take control over the industry. The producers, in a bid to break the monopoly of existing DSPs, are negotiating with a Mumbai based digital projection company to start their own venture. The idea is clear that TFPC wants theatres in Tamil Nadu to switch over to the new DSPs who "will offer VPF at one third the price of monopolists".  But theatres in Tamil Nadu are unwilling to go for new partners. Tirupur Subramaniam, leading exhibitor in Tamil Nadu, asks, "Why should we go for new DSPs? We have good relationships and long term contracts with existing players which we cannot break. At the end of the day, producers should stick to producing films and allow us to run our theatres."

The basic issue is that there is too much ego involved among the warring factions within the industry. Shutting down the entire industry for a day would cost between Rs 10 to 15 Crores. And it will be a dampener to the summer season starting from Easter weekend. The summer releases are going to be affected and the buzz is that even Rajinikanth's Kaala release date may get shifted. The show must go on at the earliest.  
Entertainment
Baldwin's legal team in February sought to disqualify special prosecutor and Republican state Rep. Andrea Reeb of Clovis based on constitutional provisions that safeguard the separation of powers between distinct branches of government.
Entertainment
Martin Garrix, the world's No. 1 DJ, in an exclusive interview with Firstpost, spoke about his shows in India, earliest memories of the country, and what we can expect from him in 2023.
Arts & Culture
Artist Nandita Desai evokes nostalgia through her upcoming art show 'The Stone and the Brick' from 13-19 March at Jehangir Art Gallery.