Qasam Kha Li from Bhavesh Joshi Superhero traces Harshvardhan Kapoor's transformation into a masked vigilante
The new song for Bhavesh Joshi Superhero is out and it keeps adding to the immense promise that the film has already shown.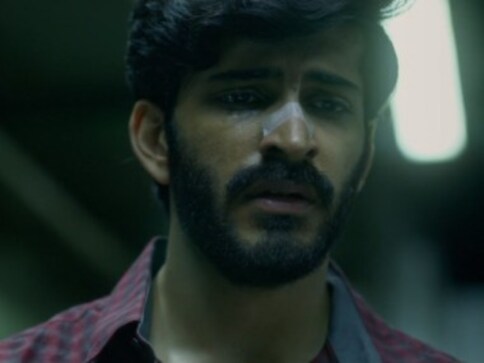 The new song from Bhavesh Joshi Superhero is out and it keeps adding to the immense promise that the film has already shown.
'Qasam Kha Li' is a melancholy number which is based entirely around Harshvardhan Kapoor's character, the titular Bhavesh Joshi. Dropping a major hint towards what actually broke Bhavesh and eventually led to him becoming a masked vigilante, the song takes us through the lows he feels as he tries to fit into a normal corporate job.
The song then picks up pace and Bhavesh starts turning his life around as he trains to be Bhavesh Joshi, the superhero. He trains in martial arts, modifies his bike and works on his costume. The song fittingly ends just as his transformation is complete and he is faced by the bad guys.
Harshvardhan is excellent as the struggling protagonist and his transformation into the superhero is quite believable. The Papon number does its job but this is not Amit Trivedi's best work as music director, since the song is just a little flat in some places.
Bhavesh Joshi Superhero is Harshvardhan's second film, with the first being Rakeysh Omprakash Mehra's 2016 fantasy romance Mirzya. Bhavesh Joshi Superhero will see Harshvardhan as a student-turned-vigilante who is willed in his crusade against crime.
Click here to watch the song.
(Also read: Chavanpraksh, new Bhavesh Joshi Superhero song, is a campy anthem featuring Arjun Kapoor, Harshvardhan)
Entertainment
Tulsi Kumar mentioned that all the songs in this series are dedicated to her loving fans and is a treat to them for all the undying appreciation and support that they have shown her throughout her career.
Entertainment
The moment the Twitter CEO posed this cringe picture, all sorts of reactions dropped in the comment section, from amusing to alarming.
Entertainment
Shahana shared that what drew her to the script was the way it portrayed the resilience and positivity of the Mahto family despite their hardships.