Petta: Deconstructing Karthik Subbaraj's three-hour long conversation between Rajinikanth and his fans
If you watch Petta as a standalone film, it is yet another revenge saga. But if you see it through the eyes of Rajinikanth fans, it is a three-hour emotional conversation with their matinee idol.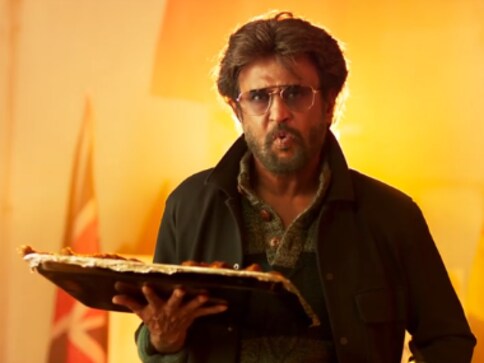 Though Lingaa was panned by critics and audiences alike, director Karthik Subbaraj, who is known for his coming-of-age films said that it is a three-hour emotional conversation between Superstar Rajinikanth and his fans.
Everyone loves Rajinikanth; only the percentage of love they have for the man varies. But how could a promising filmmaker like Karthik, who made films like Pizza and Jigarthanda, loved a lackluster commercial potboiler Lingaa? However, after watching Petta, it is clear that we all like Rajinikanth but Karthik admires and adores him. For me, it is not Lingaa but Petta which is the three-hour heart-to-heart emotional conversation between Rajinikanth and his fans.
While Rajinikanth's films give goosebumps to his fans right with the intro scene, Karthik induced it with the title credits itself. The director mentioned, "Petta is inspired from, performed by and dedicated to Superstar Rajinikanth". It is not a disclaimer just for the sake of it. Each and every scene in the film reminds you of the Rajinikanth whom we all celebrated for nearly 43 years.
The crowd went frenzy when the 'Annamalai' theme music followed by the glitzy letters S-U-P-E-R-S-T-A-R R-A-J-I-N-I in the title card. For any Rajinikanth fan, his intro scene is like getting into Tirumala temple, wait in a long queue and watch Lord Venkateswara for three seconds. They can see the same God every day in mobile phones, nearby temples or even in the traditional calendar but the first sight of the 'real' him is something else for the Rajinikanth devotees.
In Enthiran, 2.0, Kabali and Kaala, fans missed the excitement of watching the slow motion shots with a pulsating background score, and the way the camera slowly focus the one side face of Rajinikanth. After Sivaji (2007), Petta(2019) is the perfect intro shot of Rajinikanth. But as the gap is too huge, the latter has now become an epic.
The first dialogue of Rajinikanth in the film is 'Naan Veezhven Endru Ninaithayo', the catchiest line of the fierce Tamil poet Bharathiyar's classic Tamil poem. The rough translation is as follows "You misjudged me as someone who spends most of their life for food, little chat,  hurt others, turn senile with grey hair one day, and die when the time comes! Like a lot of other people, did you think I will fall down?."
Well, over the 40 years, Rajinikanth has been targeted, criticised and written off but he remains the numero uno star even now. Of course, the actor had his ups and downs but no one has been able to snatch the 'Superstar' title away from him even now. The single line "Naan Veezhven Endru Ninaithayo" (Did you think I will fall down?) summarised the entire film career of Rajinikanth, his current position and his befitting reply to the haters.
While actors are rated with their ability to bring out the navarasa, Rajinikanth has his own set of trademark expressions which made him the superstar. In Kabali and Kaala, the Superstar came down from his kingly position to be an actor but Karthik felt that a king should always be a king. As a result, we got the majestic Rajinikanth back in Petta. Following are the different forms of Rajinikanth captured by Karthik in the film (spoilers ahead).
The naughty, comical side of Rajinikanth
In Petta, Karthik perfectly portrayed the comical side of Rajinikanth, which we missed since Sivaji. Of course, there were traces of the naughty side of him in 2.0 but in Petta, we got the vintage Rajinikanth back. His typical fun one liners like 'Idhu Nalla Irukee' while romancing Simran; and when Sanath asks Rajinikanth with whom he is speaking to, his immediate reply is 'Unga Maamiyar Kitta' (with your mother-in-law) are pure gold.
The audacious Rajinikanth
It is not easy to mix comedy and action in equal proportions. One of the major reasons for the biggest success of Jackie Chan is his ability to shift between comedy and action with great ease. The scene where Rajinikanth dances for peppy folk music and kills the elder brother of Nawazuddin Siddiqui is the contemporary equivalent to the cool Rudra Tandava. In the climax too, Rajinikanth takes an important decision only after dancing to his favorite song 'Raman Aanadalum'. The market fight and the immediate follow-up scene in Naren's house are equally hilarious and powerful.
The graceful dancer Rajinikanth
Rajinikanth is not a trained dancer like Kamal Haasan but the former has unparalleled grace and style in songs. Post Sivaji, Rajinikanth did not get the scope to dance for peppy tunes but Petta is filled with his stylish moves. At the age of 69, he effortlessly danced on 'Oolala' (reminds of the 'Maaya Chaaya' and 'Kiku Aeruthe' numbers) and the intro song. We have seen the classier side of the actor in the 'Ilamai Thirumbuthe' number.
The unbeatable villain
Despite Vijay Sethupathi and Nawazuddin Siddiqui's presence, most of us felt that the antagonists were not powerful in Petta. See, that is the problem with Rajinikanth. When he himself is the biggest baddie of our times, how can someone appear powerful in front of him? The villainy side of the actor was also unleashed in Petta, especially in the climax scene where he sits like a majestic king and enjoys the end of his biggest enemy. Rajinikanth knows that revenge is a dish best served cold.
The Rajini moments — why Karthik Subbaraj mentioned Petta as a tribute to Superstar, and inspired by his works?
Generally, the tribute to any actor would be performed by a contemporary star but Petta is an exception. In the film, Rajinikanth has two names — Kaali and Petta Velan, just like how he was seen as an innocent auto driver Manikam and deadly gangster Baashha. Kaali is also the character name of Rajinikanth in Mullum Malarum, the classic drama of Mahendran which portrayed the poignant relationship between a brother and his adorable sister. In Petta too, Kaali fights and safeguards his sister Poongodi's child. In the opening credits, Karthik thanked Mahendran (probably for Mullum Malarum inspiration and the director also played an important role in Petta) and Mani Ratnam. If you notice the Petta Velan portion, it looks more like a mix of Thalapathi, Baasha  and Arunachalam.
There is a scene in the film where Sasikumar says how Petta was found and adopted by his dad (Ravichandran's photo spotted — Arunachalam connect). Sasikumar's character is more like Charan Raj from Baashha. Interestingly, Charan's character name in Baashha was Anwar and Sanath's (son of Sasikumar) name is also Anwar. There are references to Chandramukhi (Rajini travels in a vegetable truck in the intro scene), Paayum Puli (martial arts), Muthu (Kambili Chithar) and many other hits throughout the film.
To conclude, if you watch Petta as a standalone film, it is nothing but yet another revenge saga. But if you see the film through the eyes of Rajinikanth fans, it is a three-hour (172 minutes to be precise) emotional conversation with their matinee idol.
Entertainment
Jaya Jaya Jaya Jaya Hey goes for the jocular even as the wife Jaya lunges for her husband's jugular. Domestic violence as an ongoing joke doesn't really work.
Entertainment
Director Vamshi Paidipally's Varisu gives the message of family bonding in Thalapathy Vijay's signature style.
Entertainment
Thalapathy Vijay starrer Varisu crossed the Rs 150 crore mark in its opening weekend at the global box office.