Paul McCartney earns first No 1 album on Billboard 200 in 36 years with Egypt Station
Paul McCartney released his 17th solo album Egyptian Station on 7 September 2018.
Paul McCartney's newest album Egypt Station, which released on 7 September, reached No.1 at the Billboard 200 chart. According to Billboard, it is the musician's first album to earn this top spot in 36 years.
His last album to secure this position was Tug of War in 1982. Billboard also writes that this is the longest gap between No.1 songs for any living artist, adding that the only exception to have longer wait is Johnny Cash, who died in 2003.
The former Beatles member shared a photograph of himself with a framed copy of the record on Twitter and thanked his fans for the support.
Thanks to all our fabulous fans and the whole team behind this record for making it number one - yippee! Love Paul x #EgyptStation 👍👍 pic.twitter.com/jOrMEvoUvC

— Paul McCartney (@PaulMcCartney) September 16, 2018
The Billboard 200 ranks the most popular albums in the US according to traditional sales numbers, track equivalent albums (TEA) and streaming equivalent albums (SEA). Egyptian Station's popularity was based on traditional album sales: 147,000 copies sold, SEA units (5,000) and TEA units (1,000).
The album was led by the the peppy pop single 'Come On to Me' followed by the balled 'I Don't Know'. It is his first since 2013's New, on which MCCartney rocked out with a range of younger producers and fresh sounds. McCartney recorded the album in Los Angeles and Britain with Greg Kurstin, the in-demand US producer best known for co-writing Adele's mega-hit "Hello."
Entertainment
The documentary centers on an experience common to most musicians, certainly rock bands. At some point they take the figurative leap of getting into a van with band members and bringing their music on the road.
Entertainment
Billie Eilish, who once cloaked her curves under neon tone tracksuits and hoodies, switched to a glamourous makeover. However, not everyone is happy with it.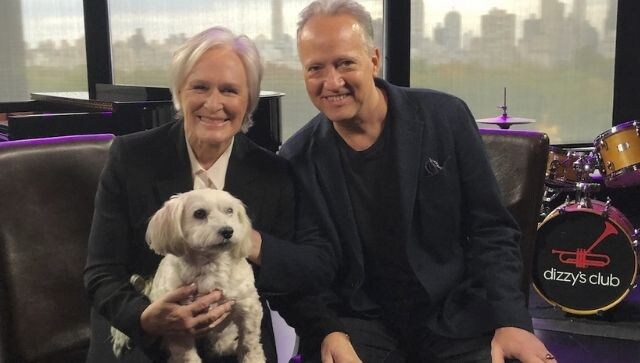 Entertainment
"My goal is to move people to some kind of thoughtful action, says Close, who's offered her voice on three songs on the album titled Transformation, debuting on 7 May.