Padmavati: Karnataka Home Minister directs DGP to ensure security for Deepika Padukone; MLA Devender Rana calls for ban in J&K
Ramalinga Reddy wrote to DGP of Karnataka directing him to ensure amped up security for Deepika Padukone and her family. Devender Rana urges Mehbooba Mufti to ban the release of Padmavati in Jammu and Kashmir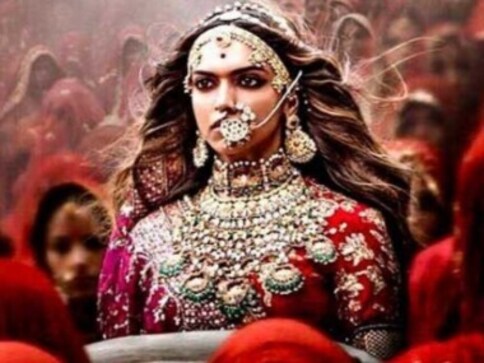 Amidst the ever-mounting controversy that Sanjay Leela Bhansali's magnum opus Padmavati seems to be embroiled in, more political figures have spoken out and weighed in on whether the film should be released or not, along with responding to other political leaders, and commenting on the security issue that is being faced by the film's lead actor Deepika Padukone and Bhansali.
The Karnataka Home Minister Ramalinga Reddy wrote to the DGP of Karnataka directing him to ensure amped up security for Deepika Padukone and her family amidst the rising controversy surrounding Padmavati and the threats of violence against Padukone who stars as Rani Padmini in the film.
Karnataka Home Minister Ramalinga Reddy wrote to DGP Karnataka directing ensuring security of Deepika Padukone and her family #Padmavati

— ANI (@ANI) November 20, 2017
Senior National Conference (NC) leader and MLA Devender Rana has also spoken out as he urged Chief Minister Mehbooba Mufti to ban the release of Padmavati in Jammu and Kashmir, whenever it gets the go-ahead from the CBFC. In a letter addressed to Mehbooba Mufti, Rana said: "The release of Sanjay Leela Bhansali's Padmavati is likely to hurt the sentiments of a particular community/religion and thus holds the potential to disrupt peace in Jammu region." He said he was all for a ban on the movie in the state as many delegations from across Jammu region had approached him on the issue in the last couple of days.
Padmavati's 1 December release was recently 'voluntarily deferred' as it hasn't received its certification from the Central Board of Film Certification (CBFC) along with looking at the political unrest that the film is causing in the country.
(With inputs from agencies)
Entertainment
"Here to report that I am quarantining, whining and dining and cannot wait to kick back in action," Jennifer Winget said about her condition while recuperating from coronavirus
Entertainment
"The Free Britney Act" which was unveiled this Tuesday, has been designed to give more options to people placed under conservatorships
India
IMD has forecast severe weather for Jammu and Kashmir, with 'widespread intermittent rain most likely to continue till 30 July'