Morgan Freeman, Harvey Weinstein, Aziz Ansari: How famous men accused of sexual misconduct apologise
In the case of Morgan Freeman, as well as Arunabh Kumar and Aziz Ansari, there seems to be partial denial and a lack of awareness of one's actions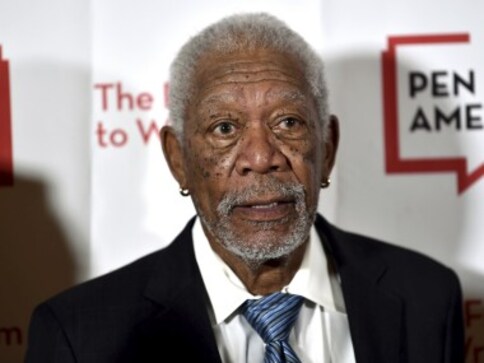 Actor Morgan Freeman was accused by 16 women of behaving inappropriately with them, with 8 of them alleging outright sexual misconduct. These survivors have cited instances where he commented on their bodies, and some accounts where he also touched them without their consent. These incidents took place on film sets and at his production company. He recently responded in the following manner:
"Anyone who knows me or has worked with me knows I am not someone who would intentionally offend or knowingly make anyone feel uneasy. I apologise to anyone who felt uncomfortable or disrespected — that was never my intent."
He then issued a second statement, published by Deadline, where he said:
"I am devastated that 80 years of my life is at risk of being undermined, in the blink of an eye, by Thursday's media reports.
All victims of assault and harassment deserve to be heard. And we need to listen to them. But it is not right to equate horrific incidents of sexual assault with misplaced compliments or humor.
I admit that I am someone who feels a need to try to make women—and men—feel appreciated and at ease around me. As a part of that, I would often try to joke with and compliment women, in what I thought was a light-hearted and humorous way.
Clearly I was not always coming across the way I intended. And that is why I apologized Thursday and will continue to apologize to anyone I might have upset, however unintentionally.
But I also want to be clear: I did not create unsafe work environments. I did not assault women. I did not offer employment or advancement in exchange for sex. Any suggestion that I did so is completely false."
Freeman is only the latest in a long list of men to be accused of harassment or abuse by survivors. Apart from the fact that a high-profile Hollywood celebrity has found himself at the centre of such news, what is striking is the way he chose to apologise. Upon reading his words, one realises that he seems to be only partly apologising; for the most bit he is absolving himself of blame by saying he never meant harm. He also relies on his public persona to defend himself.
This apology has some commonalities with the apologies offered by other famous personalities who have also been accused of harassment and/or misconduct against women. There seems to be a pattern of partial denial and a lack of awareness of one's actions.
Here are the apologies made by Aziz Ansari, Harvey Weinstein, Arunabh Kumar, Kevin Spacey and Louis CK:
'It was not abuse to me'
Master of None creator and stand up comic Aziz Ansari was accused by a woman of continuing to make sexual advances despite her allegedly requesting him not to, through the usage of verbal and non-verbal cues. This woman alleged that he was aggressive and kept placing her hand on his crotch. They went to his apartment after going out on a date. The woman reportedly messaged him about the discomfort she experienced the next morning. Ansari focused on how the experience was not unpleasant for him.
"It was true that everything did seem okay to me, so when I heard that it was not the case for her, I was surprised and concerned. I took her words to heart and responded privately after taking the time to process what she had said."
The aftermath of this account and Ansari's reaction were unending debates about dating culture, whether what he did was a violation of consent, and whether the woman was not clear when she said 'no'.
Discrediting the survivor's claims
A woman who went by the name 'Indian Fowler' on Medium posted a blog about how she was harassed and molested by the founder of The Viral Fever on several occasions while she was an employee there. This was during the period when the company was performing exceedingly well — Pitchers and Tripling were in the offing when the incidents occurred. Apart from denying everything said against him, Kumar also challenged the survivor to file an FIR.
"I unconditionally and unequivocally deny all these allegations. Social media has already declared me an offender, but I am ready to address all the allegations against me. I am open to receiving a police complaint so that I can respond legally as well. TVF is bigger than me and if there is a remote chance that I have done any wrong, let me be persecuted."
The official response from TVF claimed that the article was "completely ludicrous and defamatory", apart from being categorically false, baseless and unverified. Additionally, Biswapati Sarkar and Nidhi Bisht, both prominent faces of TVF, publicly declared that they found the allegations baseless, with only Bisht asking that if there were other survivors, they could reach out to her.
Soon after, at least two more women presented accounts of similar behaviour by Kumar. An FIR was lodged at a Mumbai police station, but Kumar was untraceable merely days after, when he was summoned by the police.
'I deserve a second chance because I respect women'
Harvey Weinstein has been accused of harassing and raping multiple women, many of whom have gone on the record, such as Ashley Judd, Salman Hayek, Gwyneth Paltrow and Cara Delevingne. He has now been charged with sexual misconduct (including rape and sexual assault) against two women. But the statement he provided to the New York Times seems to be a clarification of how he is working on his behaviour rather than a response to allegations.
"(sic) I came of age in the 60's and 70's, when all the rules about behavior and workplaces were different. That was the culture then.  I have since learned it's not an excuse, in the office - or out of it. To anyone. I appreciate the way I've behaved with colleagues in the past has caused a lot of pain, and I sincerely apologise for it. Though I'm trying to do better, I know I have a long way to go. That is my commitment. My journey now will be to learn about myself and conquer my demons."
He went on to say that he wants a second chance and that he wanted to channel his 'anger' towards other things. He also said he wanted to be a better man for his children, and that he started a $5 million foundation to provide scholarships to women directors (named after his mother).
Bringing attention back to oneself
Star Trek: Discovery actor Antony Rapp accused House of Cards frontman Kevin Spacey of making a sexual advance on him when Rapp was all of 14, in 1986 at a party held at Spacey's apartment. Rapp was the only minor at this party, where Spacey allegedly picked him up, put him on his bed and forcefully got on top of him. Spacey said that he did not remember the incident.
"I have a lot of respect and admiration for Anthony Rapp as an actor. I'm beyond horrified to hear his story. I honestly do not remember the encounter, it would have been over 30 years ago. But if I did behave as he describes, I owe him the sincerest apology for what would have been deeply inappropriate drunken behavior, and I am sorry for the feelings he describes having carried with him all these years."
Spacey thought this apology and that juncture in his life would be the right time to reveal that he is gay. He spoke about how he has had romantic encounters with men, and that he wishes to live on as a gay man.
Accepting blame
Perhaps the only man to have actually accepted that he was at fault was comedian Louis CK, who was accused by five women of masturbating in front of them, much to their horror. He would reportedly either do this in person or over the phone, with one accuser describing that she heard the act during a telephonic conversation. He allegedly insisted that one accuser take him to her dressing room so he could masturbate in front of her.
The overwhelming number of 'I's in his apology seems to suggest that he is more concerned with the burden now placed on his shoulders, than the one the survivors had been carrying all these years.
"These stories are true... The power I had over these women is that they admired me. And I wielded that power irresponsibly. I have been remorseful of my actions. And I've tried to learn from them. And run from them. Now I'm aware of the extent of the impact of my actions... There is nothing about this that I forgive myself for. And I have to reconcile it with who I am... Which is nothing compared to the task I left them with. The hardest regret to live with is what you've done to hurt someone else. And I can hardly wrap my head around the scope of hurt I brought on them."
also read
India
He convinced the wrestlers not to immerse their medals in the Ganga. Today, he will hold a mega meet of khap leaders to discuss the protest. Naresh Tikait, the chief of the Bharatiya Kisan Union (BKU), and older brother of Rakesh Tikait, is all set to fight for India's wrestlers
Opinion
For the Opposition dispirited not so long ago on what appeared to be a lost electoral battle in 2024, the dramatic turn taken by the women wrestler's agitation has come as a huge boost almost immediately after the good news from the Karnataka polls
India
Ace wrestlers, led by Vinesh Phogat, Sakshi Malik, Bajrang Punia, continue their protest against WFI's Brij Bhushan Sharan Singh though they have deferred the decision to immerse their medals. Sexual abuse is prevalent in India's sporting world – there have been 45 complaints between 2010 and 2022