As TVF's Arunabh Kumar remains untraceable, social media has already made up its mind
While the mumbai police is on a hunt for TVF's Arunabh Kumar, social media has been buzzing about this case with various opinions.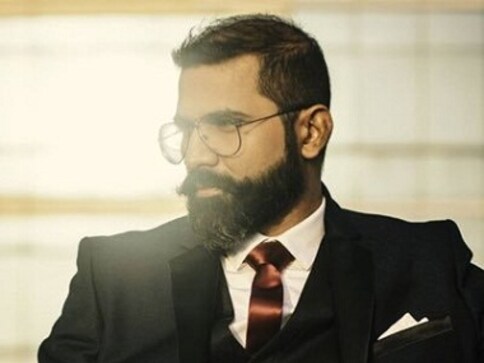 On 29 March, 2017, an FIR was filed by a victim who accused The Viral Fever (TVF) CEO and founder Arunabh Kumar of sexual harassment. Just one day before this complaint was lodged, the Mumbai Police said that it would be closing the investigation case, citing the reason that no victims had come forward thus far, and that complaints on social media cannot be considered.
Now, Indian Express reports that the Mumbai Police has summoned Kumar. "Based on the complaint of a victim, a case under Section 354 (A) and 509 of the IPC has been registered… against Arunabh Kumar," Mumbai Police said.
A police official has told Hindustan Times that they are trying to search for him but they can't find him. A senior police official said, "It is a non-bailable offence and we will definitely be opposing his bail plea. We want to arrest him."
Meanwhile, the emergence of similar accounts of harassment by Kumar on social media, coupled with the news that the case would be dropped led to a debate which featured a multiplicity of opinions.
Some felt that Arunabh Kumar had suffered as a consequence of the blog written by Indian Fowler, others predicted that no victims would come forward and still others criticised the victims for making workplace harassment a more problematic issue. There were a significant number of people calling the complainants liars.
Arunabh Kumar's personal Facebook account is populated by posts where he has been tagged by people either criticising him or supporting and protecting him. Kumar has neither responded to any of these posts, nor has he deleted them or untagged himself.
Here are the conversations that ensued on Twitter after news of the case being closed had been released.
Several called the entire episode a planned publicity stunt.
Many felt that Kumar's reputation was now tarnished.
Some felt that this would help Kumar to know whom to trust in the future.
Some even advised Kumar to file a defamation suit.
A certain section of people were convinced that Kumar, not the complainants, was the real victim in this situation.
Women were disappointed in their own gender for not reporting the case to the police.
Women were also blamed for contributing to the issue of workplace harassment.
Feminists were criticised and called trolls.
But some still believed that there is merit in the accusations, and that Kumar would persist in the behaviours that he has been accused of.
Some even questioned if the first victim to file an FIR was triggered to do so because the case was dropped.
Several say that they don't know what the truth is, that they are confused about the situation.
People wondered if all the outrage pouring in from TVF employees, feminists, people in the comedy industry and everyone else amounted to nothing.