Manchester terror attack: Wonder Woman, The Mummy London premieres cancelled
The premieres of The Mummy and Wonder Woman have been canned out of respect of the Manchester Terror attack victims.
After the news that the London premiere of the hotly-anticipated movie Wonder Woman has been canceled on 24 May, now there's news that Universal has cancelled the premiere of Tom Cruise's reboot of The Mummy after the Manchester terror attack.
Gal Gadot, who plays the iconic heroine Wonder Woman, and co-stars Chris Pine and Robin Wright were due to attend the Leicester Square premiere on 31 May. The film, set in Europe during World War I, is scheduled to be released in the United States on 2 June.
Universal issued a statement regarding cancelling the premiere of The Mummy, "All of us at Universal have been devastated by the terror attack in Manchester and continue to stand with the community and country as it recovers," the studio said Thursday. "Out of respect to those affected by this tragedy we have decided not to move forward with the London premiere for The Mummy scheduled to take place next week."
Warner Brothers had issued a similar statement when they cancelled The Mummy premire which read, "Our thoughts are with those affected by the recent tragedy in the UK," the studio said in a statement. In light of the current situation, we will not be proceeding with our plans for the Wonder Woman premiere and junket activities in London."
The attack on Monday in Manchester left 22 people dead and dozens injured. It took place as people were exiting a concert by US pop singer Ariana Grande.
On Wednesday, 24 May, Grande said that she was suspending her tour until at least early June in light of the attack.
(With inputs from agencies)
World
A 37-year-old Pakistani-origin doctor, who was saving the lives of victims of Manchester terror attack, was racially abused and called a terrorist, media reports said.
World
If we do not identify the root cause of terrorism, then we shall not only fail to tackle terrorism, we will keep on heaping oodles of guilt on the entire Muslim community who have nothing to do with terrorism.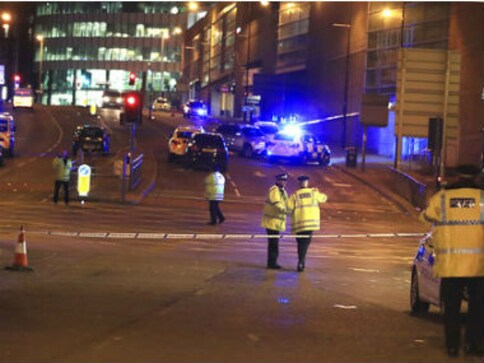 World
Nineteen people have been killed in a terrorist attack during a pop concert by US star Ariana Grande in the northwest English city of Manchester, police said Tuesday.