Kashish Queer Film Festival 2017: Day 3 was filled with intrigue and glamour
Here's what happened on the Day 3 of the Kashish Queer Film Festival.
Day 3 of Kashish was filled with intrigue and glamour. The day started off with a special reception which was organised to honour Mona Belleau, a celebrated Canadian activist who was visiting from Canada in a reception organised by the Canadian consulate.
I had the opportunity to interact with her personally at the private party of Kashish, and she came across as someone really down to earth and devoted to the cause of equality. Many parents of LGBTIQ persons in Mumbai, including my mom, had been invited to this very personal tete-a-tete with Mona.
This day of Kashish also marked the beginning of something really remarkable, for Gazal Dhaliwal joined the Vagina Monologues as one of the readers.
While Vagina Monologues is an ode to feminism and femininity, why confine femininity only to those who are women as per their gender assigned at birth?
Gazal Dhaliwal is a woman, and a woman of substance. She doesn't shy from admitting that she was a boy at one point of her life. It is time that we also open our minds and raise our rainbows to acknowledge and accept people as per the gender that they wish to be referred to as.
Day 3 of Kashish 2017 is truly historic as it marks the entry of the first Indian woman's voice to its list of celebrated voices, who is a complete woman irrespective of whether she was a she when she was born.
Gazal is special because she doesn't shun her past, or look at her days of boyhood as a bad dream. Gazal spoke with eloquence; she is a badass actor, a great voice artist, a super duper screenwriter and one of most beautiful women I know. She has the best diction, the best voice… no wonder she shined in Vagina Monologues. 
She was supported by the Mona of our world, Mona Ambegaonkar. Mona Ambegaonkar is a part of the Vagina Monologues cast, a single mother, a warrior for civil rights and one of the most vociferous voices for LGBTIQ rights. Vagina Monologues with these two people who have a strong personal story on and off stage, a real-life hero like persona, is bound to leave the audience spellbound.
Day 3 of Kashish also saw Onir, whose film I Am, which was partly inspired by my life, win a Kashish award some moons back. His series Diary of a Cigarette Butt highlighted seven poems with reference to the seven wonders of the world.
On the films front, the film Physicality was widely attended. It is worth a mention, because just last year, the film makers of Physicality won a QDrishti cash prize for their film, with which they produced this film, which is back at Kashish. That's how the cycle runs. Nurturing young film makers is a way to breed new thoughts of equality through stories of love beyond gender and sexuality. Kashish made the start. The winners carry the legacy on.
Find latest and upcoming tech gadgets online on Tech2 Gadgets. Get technology news, gadgets reviews & ratings. Popular gadgets including laptop, tablet and mobile specifications, features, prices, comparison.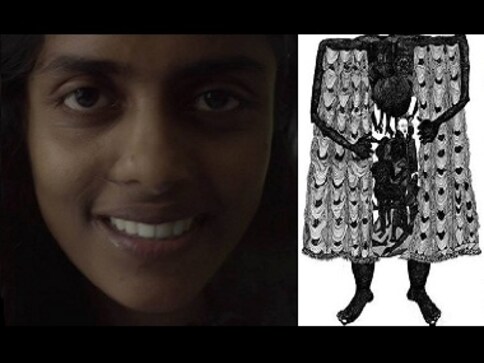 Entertainment
Memories of a Machine, a Malayalam short film by Shailaja Padindala featuring actress Kani Kusruti, has come under heavy criticism for 'normalising' child sexual abuse
Entertainment
What's in a queer film festival, besides the films?
Entertainment
Sonam Kapoor and international star Sir Ian McKellen inaugurated the Kashish Film Festival