Deadpool 2 can heal your post-Avengers: Infinity War blues; all you need to know about Ryan Reynolds-starrer
Ryan Reynolds' Deadpool 2 could be just what the doctor ordered after Avengers: Infinity War.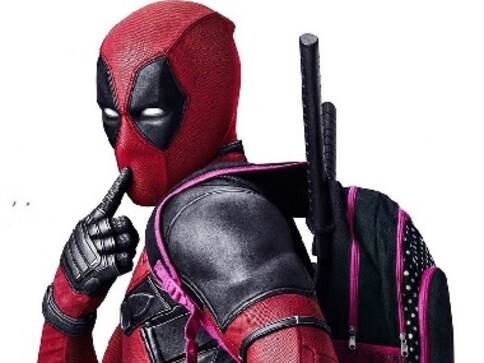 After being stuck in development for over a decade, Deadpool broke box-office records and shattered preconceived notions about what an R-rated superhero movie could do when it debuted in February 2016. Now the foul-mouthed mercenary is back with a sequel that's gearing up to play in the big leagues — the summer movie season.
Deadpool 2, which hits theaters this week, is the cinematic Prozac we all need after Avengers: Infinity War's catastrophic and heartbreaking events. Considering Josh Brolin plays the bad guy in both films, seeing him get his ass kicked by Marvel's motormouth mercenary could perhaps offer us much needed psychological closure.
Also read: Ryan Reynolds reveals Deadpool tried to join Avengers six years ago, shares 'letter of rejection' from Tony Stark
So, ahead of the film's release, here's all you need to know about Deadpool 2.
How Deadpool redefined the superhero genre
In the last decade or so, superheroes of all kinds have faced a wide range of villains in countless action adventure movies. Bucking the trend of all the superhero blockbusters to grace the box office, Deadpool — a lesser known and more polarising hero — was the first time Marvel got R-rated on the big screen. The foul-mouthed anti-hero, played by Ryan Reynolds, in a film filled with edgy humour traced his transition from an ailing young man into a disfigured but invincible, rage-filled, vigilante.
Irreverent, violent and deliberately offensive, Deadpool has made a name for itself in an oversatured superhero market with his self-aware fourth wall breaks. The film's opening credits made its tone clear – Deadpool was directed by an overpaid tool, produced by a**hats and starred God's perfect idiot, a hot chick, a moody teen, a CGI character and the comic relief.
Also read: Ryan Reynolds shares no-spoilers-please letter: It'd be 'super lame' to reveal Deadpool dies in this one
What happened in Deadpool?
Deadpool, directed by Tim Miller, told the story of former Special Forces agent turned mercenary Wade Wilson, who undergoes a rogue experiment to treat his cancer. The operation leaves him scarred but also with powers that allow him to heal quickly and Wilson, soon Deadpool, seeks revenge on the man who carried out the experiment — a demented scientist played by Ed Skrein in hopes of continuing a life with his one true love — Vanessa (Morena Baccarin).
What do we know about Deadpool 2? Who's the villain?
David Leitch's sequel sees Ryan Reynolds back as the wisecracking "Merc with the Mouth", alongside fellow returnees TJ Miller, Brianna Hildebrand and Morena Baccarin — with Josh Brolin added to pile on the evil. Cable, a time travelling mutant with incredible telekinetic and telepathic abilities, has come to the past to destroy a mysterious, young mutant (Hunt for the Wilderpeople's Julian Dennison). So, Deadpool assembles a "super-duper f***ing group" featuring Domino (Zazie Beetz), Bedlam (Terry Crews), Shatterstar (Lewis Tan) and Peter (Who? Exactly!) in order to stop the big baddie.
What's up with all the Deadpool 2 promotions?
Deadpool 2 promotions started fourteen months ago ahead of the screening of Logan with a teaser video called "No Good Deed." Since then, 20th Century Fox has promoted the film with teasers, trailers, posters, collaborations with David Beckham and Celine Dion, promotional partners and plenty more. Reynolds even flaunted a bright pink version of his Deadpool costume in a video to auction it to raise money for the fight against cancer. The promotional content retain the original film's dark humour, violence and offensive language to do justice to the "R" rating for the big screen.
Also watch: Deadpool 2 Hindi trailer: Ryan Reynolds' Wade Wilson jokes about Swachh Bharat Abhiyan and Dangal
Will Deadpool 2 release in languages other than English?
The film is releasing in English, Hindi, Tamil and Telugu. Bollywood actor Ranveer Singh has lent his voice to the role of Deadpool for the Hindi version. As there's a strong buzz for Deadpool 2 in India, the studio behind it has started the ticket bookings for the film early. Usually, the bookings start on Wednesday or Thursday — depending on the screens. But for the Friday release of Deadpool 2, it opened on Sunday.
Also read: Deadpool 2 starts early ticket bookings in India: Ryan Reynolds starrer generates 'tremendous buzz'
Considering most of us are still suffering from post-Infinity War blues, one can't think of a better place to be this Friday than at the theatres to catch Deadpool 2. So, book your tickets already.
Watch the trailer below:
With inputs from agencies
also read
Entertainment
From classy to massy, the Cannes Film Festival or Festival de Cannes is no longer a place for directors, actors and film critics, but influencers take it all.
Explainers
Amazon founder Jeff Bezos and his girlfriend Lauren Sánchez are officially engaged. The former broadcast journalist was seen sporting a ring on her finger as the couple enjoyed their time aboard the billionaire's $500 million yacht while on holiday together in the South of France
Entertainment
According to reports, Prince Harry and Meghan Markle's spokesperson is shutting down speculation that the Sussexes exaggerated their New York City car chase in order to gain publicity.