Deadpool 2 Hindi trailer: Ryan Reynolds' Wade Wilson jokes about Swachh Bharat Abhiyan and Dangal
The Hindi trailer for Deadpool 2 has been released, and it's hilarious.
Pool bhai is here, and is causing more mayhem than he ever did before.
The Hindi trailer for Deadpool 2 has been released, and it's quite hilarious, keeping with the Deadpool tradition. Looking at the Hindi version of Deadpool 2, we can definitely say dubbing has come a long way from the times when Pietro and Wanda Maximoff were voiced as Haryanvi Jats in Avengers: Age of Ultron.
The English trailer for Deadpool 2 has a number of catchphrases, funny dialogues, and a plethora of the signature Wade Wilson cusses.
The most interesting thing to watch in the Hindi version of a Hollywood movie is how the jokes translate. It is easy to lose the essence of a dialogue or a funny moment in the process of translation, but Deadpool 2 makers have made sure to incorporate locally sourced jokes and punchlines in the Hindi trailer.
"What in the f**ksickle is this?" becomes "Maushi chi, ab yeh kaun hai?", "You're a lot smarter than I look," is "Teri gehraayi toh dekhi thi par soch ka aaj pata chala," and "Can you speak up? It's hard to listen with the pity d*ck in your mouth" turns to "Zaraa zor se bolega? Aisa lag raha hai tu chocobar chus raha hai."
And how can any Hindi movie, Hollywood or otherwise, be complete without a few Bollywood references? While introducing his "super-duper f**king group", Pool bhai (as he is affectionately called in the trailer) says his superhero team will include Baahubali and Sultan, and "Dangal karne wali choriyan".
When Deadpool gets late to meet his girlfriend, he puts the blame on the Swachh Bharat Abhiyan and wanting to help the cause of Vikas. Even pyjama and naara jokes find the cut.
Watch the Hindi trailer below.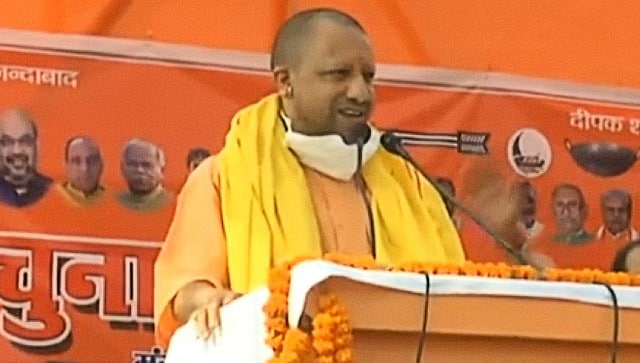 Entertainment
The seers alleged that Bollywood artistes consume alcohol, eat meat and involve in immoral activities due to which they can never represent pious characters of the Ramayana.
Entertainment
The biggest limitation of RARA is its lack of emotional depth. The lead couple's arc remains agonizingly two-dimensional, where we know precious little about them apart from their love for their bulls.
Entertainment
Amazon Prime Video India unveils the motion poster of Chhorii, co-produced by Abundantia Entertainment's Psych, a vertical focused on the horror and paranormal genre, and the Los Angeles-based Crypt TV.