Cannes Film Festival 2018: With cinema from Lakshadweep to Assam, India's regional diversity impresses critics
It was encouraging to find a large number of independent films from India at Cannes in 2018, beyond the red carpet appearances of A-list actresses.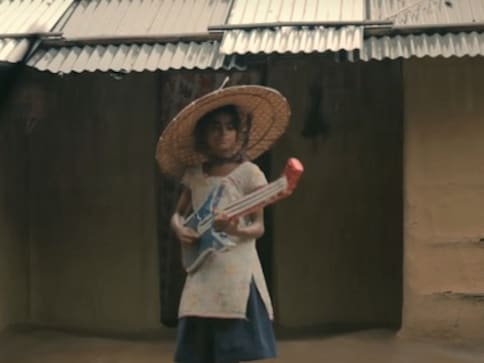 Cannes has traditionally been a happy hunting ground for the independent filmmakers from India and indeed all over the world. All the Indian films that have either won awards or even featured in the many competition category at Cannes have been independent films.
However, by 1990s, with the advent of Bollywood on the global scene, especially capturing screens in some key Western markets and the sudden rise in films oriented towards Indian diaspora seemed to have pushed the independent Indian cinema into the shadows. And even though independent filmmakers from India were still gathering at Cannes, the broader focus unfortunately was totally on the big film stars and their films.
The presence of top Indian actresses, beginning with Aishwarya Rai Bachchan and soon including Deepika Padukone and Sonam Kapoor on the red carpet at Cannes to promote the French cosmetics brand L'Oreal did move the focus of Indian presence at Cannes towards glamour and away from independent films.
Against this backdrop, it was encouraging to find a large number of independent films from India at Cannes in 2018.
Some, notably the makers of three Marathi films, were helped by their state governments to participate, while others, including a young, adventurous filmmaker from Kolkata, managed to land at Cannes on their own strength. And of course, some of the heavyweight of independent cinema in India, notably Shaji Karun and Jahnu Barua, were also present with their own projects at Cannes, highlighting, perhaps for the first time, the diversity of independent cinema in India at Cannes.
By bringing independent films to Cannes, the government has allowed the mostly young filmmakers to go for market screening of their productions, a dream for many, which also gives them an opportunity to interact with potential buyers from around the world and also discuss future projects such as co-productions with them.
This year's exotic selection included perhaps the first film from Lakshadweep Islands to be screened at Cannes, as well as the award winning Assamese film Village Rockstars, by Rima Das, who said she was elated to be at Cannes as it was more than a dream come true for her and her team.
#Cannes2018 @humasqureshi with Village Rockstars director Rima Das at the India Pavilion @Festival_Cannes pic.twitter.com/9b4vM3cBVh

— Media House (@MediaHouseLDN) May 9, 2018
For Deepak Gawade and Sharad Kelkar, director and producer respectively of Marathi film Idak, that depicts the journey of a village simpleton and a goat, the visit to Cannes was a true milestone and a turning point for them. But not every aspiring, young filmmaker from India has had government backing, so a young director from Kolkata put in all his savings to land up in Cannes, on the steam of his partially-completed film and with the backing of an equally young and enthusiastic producer. Sudipto Roy, who is also a journalist, had always been interested in filmmaking and has a couple of short films under his belt.
Late in 2017, he took the plunge in the cinema world on a full-time basis, taking a sabbatical from his job to produce his first feature length film, Kia and the Cosmos. Set in Kolkata and travelling to Kalimpong, the film is about Kia, an autistic girl who launches an investigation into the mysterious death of her cat, Cosmos and the film captures the journey which also brings Kia to face many harsh facts of her life, including the whereabouts of her father. Roy, along with his producer, Prachi Kanodia, arranged a screening of his film at the Cannes Film Market and is thrilled with the reviews that he got from the viewers, who hailed from different countries.
"I and my mother loved Kia and her mother's chemistry. My mother cried. I think the film is very well made and we would love to watch it in London when it releases," said Jade Flintoff, a film critic from the UK after the screening. "I loved the colours of the frames, the set design, the acting. The story was very relatable and will be great to watch when the entire post-production will be done. I knew Indians make films which have song and dances, but this film is very different and I would like to know where these films end up. It has a very good future in the festivals," said Arthur Reinhart, a Polish cinematographer and producer.
The viewers' comments left the young duo from Kolkata enthused about the future of their film. "I love the way the Cannes Film Festival happened for our film and I am glad that I am here with my director. The platform is great for first-time filmmakers and it is quite encouraging for me and Sudipto to be here in this prestigious film event," said Prachi Kanodia, the producer. She was backed up by her director.
"It's difficult to tell your stories the way you want to tell in India as commerce and art contradict very often. For first time filmmmakers, the challenge becomes twice bigger. It has been six months of a lot of hard work for me and my team, on an extremely tight, shoe-string budget. But I can say with some satisfaction that the film is here at Cannes, seeing the light of the day in front of an international audience.  hope the film, when it's released in India, gets its due as the team that worked on it for all these months deserve a pat on their back. And I am proud to be the person that could keep a bunch of hopeless romantic filmmakers from around the country inspired for all this while, despite several dark nights and desperate afternoons. Cannes was a great experience and I am returning with more enthusiasm and much more conviction," Sudipto Roy said.
This year for the first time, four National Award-winning regional arthouse films-Village Rockstars, Sinjar, Bhayanakam, and Nagarkirtan have been handpicked for the screenings at India's Pavilion at Cannes. @Festival_Cannes #Cannes2018 pic.twitter.com/3PwdbReWsg — MN Plus | Gold Class (@mnplustv) May 17, 2018
Roy should be encouraged by the opinion of leading actor Manoj Bajpayee, who felt that Indian independent cinema is going great guns and has a great future ahead. "Definitely, the situation of independent cinema in India has improved a lot. You can see the presence of all the Indian independent filmmakers and their films all over the world in various international film festivals. It is amazing. The way it has been growing multi-fold and in leaps and bounds, it has been amazing. I really feel that in a place like Cannes, all the new filmmakers from India, from different languages, they should make it a point to come here together and show their presence, show their strength. And also tell the world that the Indian film industry is not only about song and dance, it is also about very strong content and has lots of very creative young filmmakers," Bajpayee said.
With inputs from IANS.
(Also read — Cannes Film Festival 2018: 10 iconic red carpet appearances, from Princess Diana in 1987 to Blake Lively in 2014)
Entertainment
Intrusion is an exercise in watching someone have the world's slowest revelation.
Entertainment
Over 10 Tollywood personalities have been summoned for investigation in a high-end drugs racket that was busted in Hyderabad in 2017
Entertainment
Tom Hanks plays a robotics engineer in the Apple TV+ film Finch, by director Miguel Sapochnik.