Arjun Kapoor on reuniting with Parineeti Chopra for Namaste England: She's more focused and aware today
Arjun Kapoor talks about Namaste England co-star Parineeti Chopra, the stereotype attached to playing a 'Punjabi munda', and the #MeToo movement in India.
After an underwhelming response to his last flick Mubarkan, Arjun Kapoor is back to woo audiences with Namaste England. He says it is more of a traditional date film and and the entire family can watch it. "We don't make Disney fairy tales but we make romantic films and make people believe that Rajs and Simrans exist. We all have deficiencies and we show that in our romantic films, but it does not mean that they are bad people. That love will overpower hate and negativity is a common thought."
The films also reunite the Ishaqzaade jodi after six years. Arjun had made his Bollywood entry opposite Parineeti Choprain 2012 with Habib Faisal's Ishaqzaade. The six years have also given Arjun an opportunity to assess the changes her co-star has gone through, both as an individual and as an actress. "During Ishaqzaade, she was living the moment and at that time, did not know what was happening to her. When I see her today, I see her as a woman who sees this as her life. Today, there is a focus, a maturity and an awareness in her, but she inherently remains the same person. What I really appreciate about her is that she has not taken her profession for granted because this profession is a rarity where we are loved by billions." 
Ask him if playing a Punjabi munda came naturally to him and he turns the table by asking what Punjabi munda means. "It's all a clichéd thought. A Punjabi munda is thought of as someone having a glass of milk or someone who carries a bottle of alcohol. The point of being an actor is to have your own personality in every film. I am not an extrovert as you think I am and I am still opening up to the world. When an actor signs a film, he or she tries find things that are exciting. Namaste England will show both my goofy and vulnerable side." The actor adds that not all men are similar and the character that he plays in the film is a modern thinking boy in a traditional world.
Arjun admits it is difficult for him to talk about the changes he has gone through as an actor in the past six years and believes that he remains the same person who joined the industry seven years ago. "When I interacted with media during the release of my first film, I was going through hell. I wish I was a warmer person and media had seen a different side to me. I was a lost soul and may be my behaviour made me seem that. I did not care but the reality was that I did not know what was happening around me." To overcome his 'trauma', the actor signed film after film and started meeting people only to realise that right conduct matters a lot at the workplace. "I have evolved into a calmer person but I hide that side of mine. It's just that when I met media during my debut film, I could not showcase it which I really feel bad about as it takes a mere 10 seconds to make perceptions about someone and then to dismantle, it takes years. People could never understand my humour. Earlier, I was very sarcastic and whenever I said things jokingly, people often took it in a serious manner."
The actor will soon be seen sharing the couch on Koffee With Karan with her sister Janhvi Kapoor, with whom he shared a not-so-great relationship till a few months ago. Arjun takes time to explain the changes that has transpired in recent months. "I have just been someone who stood by them in a time of need. There is a realisation now that this will be part for the rest of our lives. It's unfortunate that this situation (death of Sridevi) has brought us together. In that adversity, we have all come to appreciate how short life is, and how we need to fill it with love and respect. I am lucky that I have been able to discover two very wonderful girls who my sister has allowed me to call them sisters. It takes a lot out of another girl to allow that to happen. I just want to be their support system because I needed it when it happened to me." He adds he was surprised Karan Johar chose this combination, and believes that Karan wanted him and Janhvi to look at each other and be normal.
Though Arjun has made his views on the #MeToo movement known earlier. Ask him to take a moral stand on Ashish Patil, Head of Talent at Yash Raj Films, in the capacity of a talent of the same company, he says, "I don't understand what moral stand means. I have spoken about the situation very openly and that includes any case that comes forward. I have not gone into the details of Ashish Patil or Sajid Khan because it's not my prerogative. I can't hire or fire somebody. I have worked with YRF and I am not YRF. That's a moral stand that the company can take. I can't dissociate with a person that I have not hired and it's not in my jurisdiction. I am part of the same company and am not the owner of the company," says the actor.
Entertainment
We fondly remember Rang De Basanti today on its 17th anniversary that led to corruption becoming a subject of fierce debate in India after the major success of this film among youngsters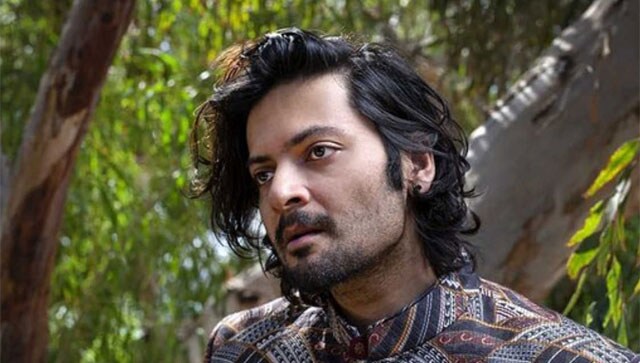 Entertainment
Fazal essays the role of Zafar in the popular buddy comedy film franchise, which started with 2013's 'Fukrey', followed by a sequel 'Fukrey Returns' in 2017.
Entertainment
After shattering records with massive critical acclaim back in 2001, Zee Studios is back with the most anticipated sequel of 'Gadar 2,' that redefined patriotism, love and passion in Bollywood!