Anupama Chopra, Smriti Kiran on dropping films involving #MeToo accused from 20th Jio MAMI Mumbai Film Festival
The 20th MAMI edition finds itself at the center of controversy after it decided to drop films which were associated with people embroiled in #MeToo allegations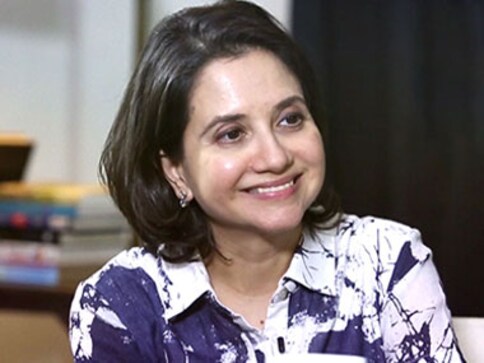 The outpouring of #MeToo allegations against prominent Indian film and media personalities has become the main focus of conversations all over. Although a #MeToo reckoning was long overdue, the unexpected after effects are being felt at several junctures. The Jio MAMI 20th Mumbai Film Festival with Star also finds itself at the center of the movement after it decided to drop multiple films which were associated with people embroiled in #MeToo allegations. Although the board had not sent out a detailed explanation for their decision, Anupama Chopra, festival director and Smriti Kiran, creative director, justified their move in an interview with The Hindu.
Among the films that have been dropped from the festival, Shazia Iqbal's Bebaak created the biggest ripple. Iqbal questioned the board's decision to remove her film, which has been produced by Anurag Kashyap and Ajay Rai. Kashyap recently dissolved his production house, Phantom Films, after a former employee charged him of being complicit and not taking appropriate action against his partner Vikas Bahl, who she accused of sexual harassment.
In their response to the #MeToo reckoning and the MAMI's subsequent action, Chopra and Kiran said that the #MeToo movement was a bigger cause and had to be put before anything else in the current scheme of things. They said that after the wave of allegations, it felt like they were stuck in a whirlwind and people expected them to take a stand. Therefore, they did not get the time to form a "nuanced response". Making public announcements about dropping several films would have hurt the films' chances at getting picked at other festivals too, they said. Their response has now been misunderstood and misconstrued by people. However, their motives remain clear, Kiran and Chopra said.
Speaking on the criteria for dropping films, they said that the films which were directly associated with personalities caught in the #MeToo storm had been dropped whereas films that had these people acting in smaller capacities were retained. People who had an active and direct association with a film scheduled to be screened at MAMI and apologised on Twitter following accusations of sexual harassment, misconduct and complicity, had been dropped. For example Rajat Kapoor's Kadakh, Tanmay Bhatt-produced Chintu Ka Birthday, Kashyap's production Bebaak and Terribly Tines Tales' Binnu Ka Sapna. This, according to them, had been the basis of eliminating films from the very beginning and not just by association, as believed by some.
Chopra and Kiran reiterated the need to address the ongoing movement and said that 10 years down the line, they may not like the way the situation had been dealt with, however, it was important to take collective responsibility while they could. "The reason we would say it wasn't a hasty decision is that we felt that this stand felt right to us. We felt that there is certain amount of disruption also required to wake up and take notice of the fact that something serious is happening," said Kiran.
Entertainment
Cinema Marte Dum Tak exclusively premieres on Jan 20 on Prime Video in India and 240 countries and territories worldwide
Entertainment
Time's Up — the now-embattled anti-harassment organization founded with fanfare during the early days of the #MeToo reckoning against sexual misconduct — is ceasing operations, at least in its current form
Entertainment
Spacey received a lifetime achievement award from the museum, discussed key roles during a master class and then introduced the 1999 film American Beauty, for which he won his second acting Oscar, to a sold-out crowd