Shazia Iqbal questions MAMI over dropping her short film; says it's 'collateral damage' of #MeToo movement
Filmmaker Shazia Iqbal says if her short Bebaak was dropped from the MAMI line-up at the eleventh hour because Anurag Kashyap is one of its producers, then what about all the other tainted films that are still being screened at the festival?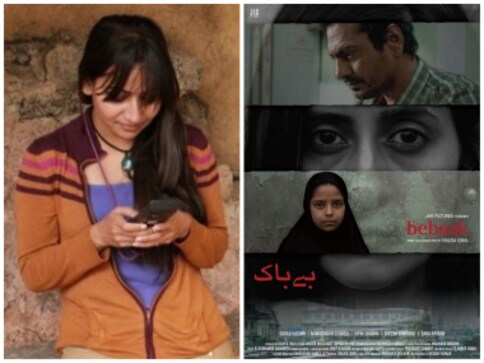 Editor's note: This post originally appeared on Medium and has been republished here with the author's permission. Shazia Iqbal is a filmmaker and has worked with Phantom Films as a product designer. MAMI's response to Shazia's post has been included at the end of this open letter.
***
Dear board members at MAMI,
My name is Shazia Iqbal. I am the writer-director of a short film titled Bebaak. Our film was supposed to have its world premiere at the Mumbai Film Festival this year. It is not going to anymore. The leadership at MAMI decided to drop the film.
Why? That is the answer you owe my team and me.
I was not given an official written statement from the board/committee members as to why my film was dropped. This, in spite of me repeatedly asking for the same.
A few more attempts on Whatsapp went unanswered.
I was then told by a member that this decision wasn't fair to me but it was the final decision of the board. And that it was not meant to be a punishment or judgement.
I appreciate the empathy from Team MAMI but it changes nothing.
These are the questions I want to ask:
1. Why was the film dropped? If it doesn't serve as punishment or judgement?
2. Did you know the content of the film before dropping it? Or were we part of a surface clean-up?
3. I understand there are 'collateral damages' in a battle but my film is as feminist as this battle we are fighting; and if you're shutting down a film that starts a conversation against misogyny and patriarchy, then which side of the battle are you on?
4. Which side of the movement do you all belong to?
In any fight, you have to keep in mind the words 'Justice' and 'Punishment'.
Justice: being fair and reasonable, treating people equally.
Punishment: the infliction or imposition of a penalty as retribution for an offence.
I was told over a phone call that my film Bebaak will be dropped from the festival programme because one of the producers is Anurag Kashyap.
I was not told, but was supposed to understand, that since he is accused of "being complicit" in a sexual harassment case (one of the partners at Phantom, Vikas Bahl is accused of sexually assaulting a woman), our film has been disqualified.
Let me clarify that Anurag is one of my two producers. The other is Ajay Rai of Jar Pictures. And the film is independently produced by both.
Phantom Films (which the accused, Vikas Bahl, was part of) has nothing to do with us. There was no monetary or production involvement with the accused in any capacity.
This is an open legal case and I will say (based on) what there already is in the public domain (and also include some of my personal knowledge), that Anurag did all that he could at the time and unfortunately, it wasn't enough to get the woman complete justice because she did not want to make a formal complaint. (Sorry, I don't use the politically correct but demoralising word 'victim'.)
Anurag was a board member of your Academy.
He voluntarily stepped down from the board to keep your reputation 'clean'.
Anurag and Vikram [Vikramaditya Motwane] clarified their side of the story, shared their dilemma and apologised.
But apparently none of this mattered.
Instead of standing up for the truth or even looking for it, you would rather go with the lynch mob mentality and a knee-jerk reaction than look for a more nuanced solution to the situation.
I am the writer-director of the film. I have a female lead, and more than 50 percent of my main cast and crew are women. We have all become the "collateral damage" of a movement that is meant to empower women. I don't fully understand law but I understand enough about equality and just treatment. You're questioning the integrity of two men who are currently defending a woman in court/fighting an accused sexual predator and you're taking action against them (and my team). Isn't this also a form of harassment?
Anurag and Vikram have apologised for not taking a harder stand, but at no point did they accept being complicit. I have been working with Phantom Films as a production designer (since early 2017), and I have never once seen Vikas Bahl, the accused, on the company premises or on shoots.
In some personal conversations, Anurag spoke about Vikas and expressed his disgust with him, said he wanted to take action against the man. I know of Shubhra (Shetty, Kashypa's partner) being adamant about the same. He (Anurag) didn't want his (Vikas') name on Mukkabaaz and in later films but was bound by the contract. I am a witness to Anurag's struggle, but since I am an ally, my testimony here doesn't matter.
[After the allegations against Vikas were recently republished] Vikram stood among all the employees at Phantom Films and asked us to raise any doubts we had about the case. Without any hesitation, I and other women (and men) threw several questions at him regarding the case and each of those questions were answered. Convincingly.
Today, he too stands punished. A film produced by him, directed by Atul Mongia, has also been removed from your anthology slate. So now any film can be rejected or dropped on the basis of past association, whether or not the accused is involved?
Today Anurag and Vikram are being punished. As is everyone associated with them. Including their films; our films. Meanwhile, Vikas Bahl has slapped a defamation case against them.
Please don't misconstrue this as personal agenda in support of friends/employers. I am merely stating facts.
In the meantime, the rest of us have to suffer the wrath against one man. This is where I'm lost. Let's look at this more objectively.
MAMI is a prestigious film festival. It is run and backed by some of the most powerful people in the industry. My film Bebaak is just another short film. What we share in common is that we were both backed by Anurag Kashyap.
You asked me to drop Anurag's name (and because he insisted that "films are bigger than individuals"), I agreed. A feminist film getting a platform in the midst of the country's biggest #MeToo wave is a great deal; I revised my DCP, trailer and poster, and had his name removed.
Similarly, MAMI was also supported by Anurag as a board member. He voluntarily stepped down. So now the short film is sans Anurag's name and MAMI, the big film festival, doesn't carry his name either. To apply your very fair analogy, if you still decided to drop my short film for my association with Anurag… shouldn't you also dissolve the board itself for your association with Anurag?
Why don't YOU take that moral responsibility and shut yourself down for previously being associated with those who YOU believe have been complicit?
Have you also done a check on your other board members? Made sure they are not in association with any accused? Or not complicit?
Because as I see, there are at least two MAMI board members who were in the know of an actress being harassed during an audition by a director (already accused publicly). I was personally told by this actress that your board members did nothing despite being from a big film family. (You can institute an independent inquiry panel and I will testify and name the board members. I assure you I would not have gall to say this if it wasn't the truth.)
So does MAMI agree to dissolve its board to stand in solidarity with the movement since their own board members are complicit? Or is this only applicable to filmmakers?
Now let me explain the hypocrisy. These are the films MAMI has dropped:
1. Satyanshu and Devanshu Singh's Chintu Ka Birthday.
Producer: AIB (Tanmay Bhat accused of not taking action against accused Utsav Chakravorty, Gursimran Khamba accused by an ex-girlfriend of harassment.)
2. Rajat Kapoor's Kadakh. Director himself accused of assaulting multiple women.
3. Kanu Behl's Binnu ka Sapna. Producer: Chintan Ruparel (of Terribly Tiny Tales, accused of harassing multiple women).
4. Atul Mongia's Awake. Producer: Vikramaditya Motwane (partner at Phantom, accused of not taking any action against accused Vikas Bahl).
5. My film Bebaak. Producer: Anurag Kashyap (partner at Phantom, accused of not taking any action against accused Vikas Bahl).
Each of these films has a different issue, yet every single cast and crew member of the above mentioned films have received the same verdict. Everyone's film stands cancelled today.
When Hollywood started the #MeToo movement and Kevin Spacey was found guilty of assaulting Anthony Rapp, years ago, Netflix replaced him in House of Cards. Only him. Spacey was also replaced in Ridley Scott's All The Money In The World. But the show/film wasn't cancelled.
Please tell me which filmmaker/actor in Hollywood or any other film industry has been punished because they are guilty by association.
But I guess at MAMI, you want to take a very hard stand on this and punish everyone who is in 100 km radius of any accused. This must have required a very strong vetting process, I thought. But that is not the case.
I am also guessing that the MAMI team aren't fully aware of these films/incidents mentioned below (though they are all the over internet and really hard to miss):
1. Lars Von Trier's The House That Jack Built. He is directly accused; one of the most powerful filmmakers to be outed during the #MeToo movement last year. Singer-actor Bjork accused him of sexual assault during filming of Dancer In The Dark.
His partner  —  Peter Aalbæk Jensen  —  at his company, Zentropa (producers of The House That Jack built) is also accused of sexual misconduct.
How does Lars' film qualify to play?
2. Beatriz Seigner's Los Silencios. Anurag is credited as one of the producers on the film. Did you guys know? (Well, I did inform your team.)
How is one of Anurag's film still playing at the festival?
3. Paul Schrader's First Reform. Harvey Weinstein, a predator of the worst kind has been assaulting women for decades. In response, this is what Paul Schrader had to say in a Facebook post:
"Of course I knew Harvey Weinstein was a sexual gangster. So did most people who crossed his path. It was an odor that preceded him. That's not what offended me most about the man. It was the fact that he purchased films by both Bernardo Bertolucci and Wong Kar Wai and then recut them. TWC offered to purchase Bret Ellis and my The Canyons on the proviso that Harvey could recut it — Why would Bret and I, I screamed into the phone, undergo the sacrifice of self financing a movie only to let an asshole like Harvey recut it?"
Is MAMI comfortable playing a film by a maker who is more offended by the recutting of films, than the sexual assault of women?
Please remind me if any of my producers made such insensitive, vile statements about treating women as secondary to making films.
4. Nagraj Manjule's An Essay of The Rain: Reports last year said that Nagraj Manjule, the director of powerful films like Fandry and Sairat was accused by his wife of assaulting her physically, emotionally, verbally, and she also gave details of how he kept her locked in the house while the family went to collect his National Award.
But this qualifies at the festival?
5. OXFAM
There is a GENDER EQUALITY award by Oxfam at MAMI.
Is this the same Oxfam that was embroiled in major sexual misconduct since 2010? This is a huge one to skip.
Few things in the world would be as ironic as naming a gender parity award for a company accused of a major sex scandal.
Shouldn't MAMI step down for getting into partnership with a company that has been informed of several sexual assaults but did nothing? Isn't this a direct association? (If this is untrue, I will apologise for it.)
And to end with, I also hope you have put the remaining 200 films screening at MAMI through a strict vetting process. Because as I see and know the industry, if every film is to be dropped because a cast or crew member is remotely in any association with an accused… no film will play here. I hope no one at MAMI is naïve enough to believe otherwise.
I say all of this at the risk of damaging my directorial career that hasn't even started. I challenge you to dive deep into your conflicted conscience.
Because your own integrity stands questioned now.
My film is about a young woman who defies a religious authority when attacked with blatant misogyny. I was told that if the film is screened, its bigger purpose will be lost. I don't agree. Keeping a gender equality film away from a social and political change makes no sense. It displays a lack of courage.
I am terribly sorry if I sound angry and hurt and broken. I am all of that.
It takes a lot to make even a short film. Writing, directing, designing, casting, recces, auditions, edit sessions, subtitles, non-stop late-night sound and DI sessions, production. Managing budgets. Accounts. Constantly losing locations. Even a day before the shoot. Reshoots. Press kits. Catalogues. Trailer. Poster.
I kept shuffling between my short film and five production design projects, last year. Working an average of 20 hours a day for months.
It took me a year. One whole year! To make a 20-minute short.
How much time did you guys take to drop the film?
I decided to make a short film because I couldn't sell my feature film to any studio. It had a female lead.
'Female lead and female director is a risk. Aap lead ko change kar ke male kar do,' said one of the studio heads (they makes family entertainers).
'Love the idea. Why don't you give the script to us? We'll develop it with another director.'
So either the director or the lead had to be male.
That wasn't the case for a short.
But we were still making a religiously sensitive film in a deeply religious society. We were thrown from locations  — mosques and tombs  —  because even when shoots are allowed in sanctimonious environments [sic], women are not.
While dealing with all the humiliation, I held myself and my team together and decided to put it all in my film. Because that's what story tellers do. We don't use our physical might, we use our words.
That struggle, that fight was a nightmare. But expected. This struggle, this fight? Unexpected.
I thought of MAMI as female-driven connoisseurs of cinema. But for me now, there is no difference between that studio head who thinks women can't direct, the men who threw us out from the mosque, or the members of the MAMI board. Everyone is only concerned with their image.
We are a short film. Film festivals are our only hope. We don't release in theatres.
We don't have a chance at 40-crore weekends. All we want is to be seen, for our story to reach people.
Do you think my cast and crew of 80 people and I deserve this? As a feminist group, you have shut down a feminist voice even before it took off. This is so heartbreaking for my entire team.
But I will not let this be my embarrassment. It is your embarrassment for treating films and filmmakers like disposable trash.
Do you also understand what your 'holier than thou' decision does to us? You don't think any festivals will (now) think twice before picking us up? And I know this letter kills our chance further, but I was not taught to be quiet when wronged.
I have been a part of the MAMI family. For years! I have written articles and reviews on films screened at MAMI. The day I was told our film was selected by MAMI will remain special for me. Anurag and I were so happy about it. A home premiere! We can show the film to the people closest to us. Our industry friends, our colleagues, families.
Now we have nothing to tell anyone.
From the time the #MeToo movement started in the West, I have felt a silent rage and calm within, at the same time. How badly this was needed! And what an artistic way it has come, to finally fight the age old patriarchal, dehumanising idea of treating women as mere sexual objects.
I say artistic, because each woman gets a chance to tell her story. Openly. Fearlessly. How powerful is that!
As a survivor of child abuse, several sexual assaults and harassment at workplace, I find it really odd, discomfiting, unfair and traumatising to be at the receiving end of the most powerful feminist moment of our times.
This isn't justice.
This is irrational, illogical, unjustifiable penance. How is this not harassment?
Sorry MAMI board members, you missed standing by the #MeToo movement by a mile.
I wait for a response.
Sincerely,
Shazia Iqbal
***
MAMI's RESPONSE TO SHAZIA IQBAL:
It is a tough time for the film industry and our hearts go out to the filmmakers whom we may have disappointed by our decision to not screen their films at this edition. However, at MAMI we are in solidarity with #MeToo, and we stand by our decision because there is a larger movement that has begun. We request understanding from the filmmakers and the many people involved with making these films.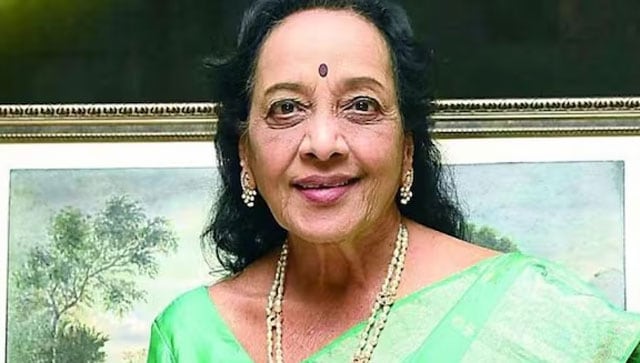 Entertainment
She had won the Filmfare award for Hindi Film 'Milan'. Some of her iconic films include 'Missamma', 'Gundamma Katha' and 'Sri Krishna Tulabharam'.
Entertainment
Karan Mehta makes a promising debut in Anurag Kashyap's Almost Pyaar With DJ Mohabbat.
Entertainment
Anurag Kashyap's screenplay is a whammy. Elegant and eccentric at the same time as only the filmmaker can be, the storytelling moves in two separate zones, moods and colour palettes.