#MeToo in India: Mental health issues must not become excuses for condoning sexual assault
What is most alarming to us as mental health practitioners is some individuals using mental health as a cop-out when allegations under the #MeToo campaign crop up.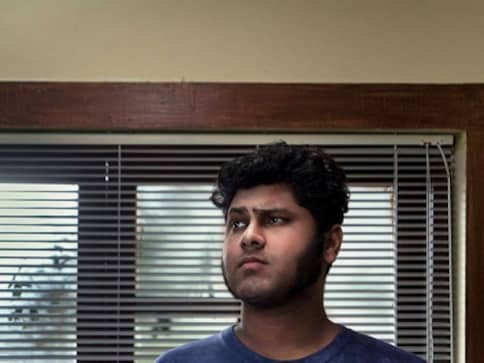 The past few weeks have been a revelation of some sorts. It has been heart-wrenching to hear some stories of the kind of harassment and abuse women have endured and continue to do so.
I don't think anyone thought the #MeToo movement would gather such momentum the world over, but it is high time. Is it the years and centuries of collective rage of women, that in some ways, has found a voice and a momentum? Is patriarchy and misogyny finally being called out, and the perpetrators getting a form and shape?
Sickening stories of men abusing their power and status, and engaging in predatory behaviour have been tumbling out. However, what is most alarming to us as mental health practitioners is some individuals using the mental health card as a cop-out.
Harvey Weinstein has used sex addiction as an excuse for his bad behaviour, and closer to home, Utsav Chakraborty had said that he had "medical issues." So are these celebrities using their need for therapy as an excuse? And what kind of illness are they talking about that allows a person to engage in this kind of behaviour? If a sexual predator cries illness or addiction, does it mean they have a legitimate mental disorder?
To make matters clearer, let us consider what sex addiction looks like.
People who live with compulsive sexual behaviour spend a lot of time thinking about — and engaging in sexual behaviour. They often have a hard time controlling their impulses. These individuals continue to engage in inappropriate sexual behaviour despite any negative consequences.
Experts don't officially recognize sex addiction, and it is not part of the latest version of the APA DSM-5, which is the Bible for us in the field of mental health for any psychiatric diagnoses. Having an addiction does not excuse bad behaviour, and not everyone with sexual compulsion is a predator. Sexual behaviour becomes predatory when one harasses or mistreats someone else sexually.
Addiction is not criminal, harassment is. Mental illness doesn't cause abusiveness.
We need to bring these conversations to our living rooms now, and make women aware on how to spot a sexual predator. These are some common characteristics and warning signs —
-A sense of entitlement
-Refusal to take responsibility for one's actions, and a tendency to blame others and circumstances
-Need for power and control
-Lack of empathy
-History of abuse
Predators are imposters who can fool just about anyone. With an insatiable hunger for power, money, sex and exploitation, these predators are characterized by manipulativeness, superficial charm, deception, lack of remorse and disregard for the law.
A predator will bully with kindness and disrespect, seduction and persuasion, manipulation and charm. Their contradictory behaviour can confuse most, and therefore, women can be confounded by their actions and continue to tolerate their behaviour at work spaces as well as in intimate relationships.
It is disheartening to see these men use the mental health card as a cover for their behaviour. It is a disservice to the ones who are actually suffering. We cannot allow mental health issues to become an excuse for abuse or assault .
In her book "Toxic men," Dr Robi Ludwig describes eleven types of toxic men —
-The jealous competitor
-The sneaky passive aggressive but deadly erupting volcano
-The arrogant self-righteous know-it-all
-The seductive manipulative cheating liar
-The angry bullying control freak
-The instigating backstabber meddler
-The self destructive gloom and doom victim
-The wishy washy spineless wimp
-The selfish me-myself and–I narcissist
-The emotional refrigerator
-The socio-psychopath
Even in therapeutic settings, counseling abusive men is difficult. In my practice of over ten years, some of my most challenging clients have been abusive narcissistic men. They are usually very reluctant to face up to the damage that they have been causing to women, and hold on tightly to their excuses.
When I speak to them, their minds work logically, they understand causes and effects, and they don't hallucinate. They get good reports in school, and are at times stalwarts in their professional fields.
Lundy Bancroft wrote in the book "Why does he do that? — Inside the minds of angry and controlling men" that such persons' "value system is unhealthy, not their psychology. Abusive men concoct explanations for their actions, which they give to their partners, therapists, relatives and co-workers. But it is a serious error to allow abusers to analyse and account for their own problems."
Would we ask active alcoholics to tell us why they drink, and then accept the explanations? When we hear these kinds of excuses from an alcoholic, we assume they are exactly that — excuses.
Women who live with abuse know that abusers come in all styles and backgrounds. Sometimes, the more educated an abuser, the more knots he can tie in a woman's brain.
Changing the culture
All efforts to end abuse of women ultimately have to return to this question — how do we change societal values so that women's rights to live free of insults, invasions, disempowerment and intimidation is respected? Everyone has a role to play in ending abuse.
The author is a counselling psychologist based in Mumbai
also read
India
He convinced the wrestlers not to immerse their medals in the Ganga. Today, he will hold a mega meet of khap leaders to discuss the protest. Naresh Tikait, the chief of the Bharatiya Kisan Union (BKU), and older brother of Rakesh Tikait, is all set to fight for India's wrestlers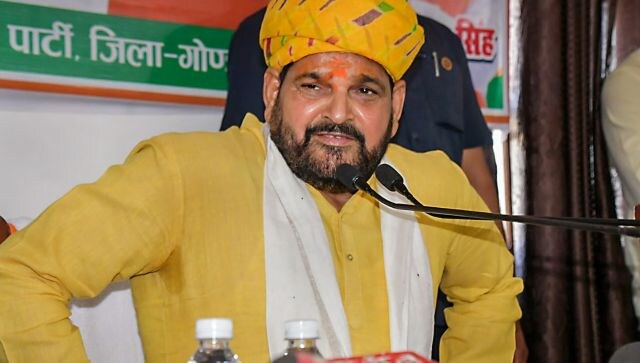 Explainers
Many reports claim the lone minor victim, who accused WFI chief and BJP MP Brij Bhushan Sharan Singh of sexual harassment and stalking, gave a fresh statement before a magistrate recently. However, the details of these media reports are contradictory
Opinion
For the Opposition dispirited not so long ago on what appeared to be a lost electoral battle in 2024, the dramatic turn taken by the women wrestler's agitation has come as a huge boost almost immediately after the good news from the Karnataka polls