Awards season be damned: Why Ranbir Kapoor is the real hero this year
Ranbir Kapoor takes risks. Ranbir Kapoor dares. Perhaps that's the reason he didn't win a Filmfare award or any other award this year.
Ranbir Kapoor takes risks. Ranbir Kapoor dares. Ranbir Kapoor really acts. Perhaps that's the reason he didn't win a Filmfare award or any other award this year. Not even in an "aiynwain" category, as they jokingly mentioned at Filmfare awards event screened on television last night.
The rest of the nominees and winners are performers, be it on screen or on stage. Sometimes they even overdo it, giving sobbing speeches of endless gratitude to mummy and papa who sit nonplussed, bravely facing the television cameras and lights creating the illusional halo of their two minutes of fame.
So while Ranveer Singh makes the most of his hard-earned glory, owning the stage and the mike, he also charms every senior actor in sight, does everything possible to entertain, does the finest job of mimicking Anil Kapoor, wins every single best actor award at every event for Bajirao Mastani along with several hearts and laughs in the audiences; there is no sign of the quieter and the less flamboyant talented counterpart: the elusive Ranbir Kapoor.
Both the actors performed opposite Deepika Padukone this year, who has shone brighter than ever with three mega roles that pack in much power. Be it Piku, Tamasha or Bajirao Mastani, she outdoes herself in each.
But when paired opposite Ranbir Kapoor in Tamasha, Deepika is at her best. It seems to escape the jury that the reason for this may not be the so called chemistry they have together, but Kapoor's own willingness to sidestep from screen space owing to his written character. This is a trait not too many leading men possess.
So when Ranbir stylishly flicks his wrist and shakes Deepika's hand and calls himself 'Don', you feel the thrill of this fun, mysterious character. Or when he does a Dev Anand head shake, you enjoy the Bollywood blood in him. Or when he switches to the tortured salesman who rests his head on a table, defeated and heartbroken, you feel the angst (gem of a scene by director, Imtiaz Ali).
Or when he feverishly changes from the normal, sane man to the mad, uncontrollable Ved, at the brink of insanity, you believe in him despite the jarring digression and the melodrama in the script. That's the brilliance of Ranbir, who also took a backseat to Arjun Rampal in the experimental Roy and invested himself completely in a misplaced belief in the mega crore film, Bombay Velvet.
Meanwhile, the rest of the nominees like Bachchan and Ranveer Singh won both hits and awards. Not to say they didn't work any less for it or they didn't excel in their roles. But lady luck and the lady in black favoured them more because their movies turned out to be more popular. Ironically, it is Bhansali who was responsible for Ranbir's first flop, Saawariya and Singh's two hits—Ram Leela and Bajirao Mastani.
Within this larger context of each one's contribution in terms of risk and talent, one can't help missing Ranbir in the awards game, which have become the real tamasha on TV.
The only gratification award comes from watching Ranbir's scene in Tamasha when he says in an emotionally choked voice, "Papa, main kahani suno, haan? Bahut pehle ki baat hai, ek aadmi hua karta tha. Uska naam tha…. Hero (Dad, can I tell you a story? It's an old one. Once upon a time there was a man... let's call him Hero"
We miss you, Ranbir.
Entertainment
Wanda Vision won four awards including best series and best performance in a TV show for Elizabeth Olsen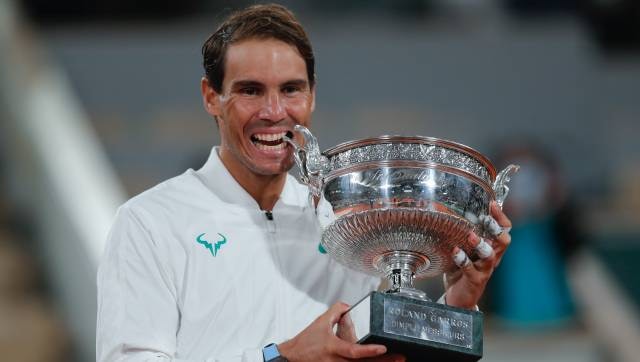 Sports
World number two Nadal claimed his fourth Laureus award as he was recognised for his 13th French Open and record-equalling 20th major.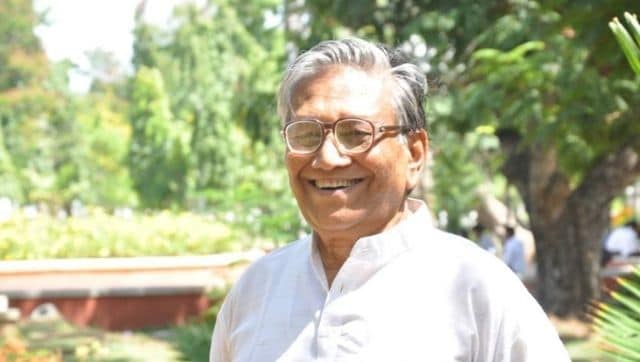 India
Manoj Das, an eminent Indian author who wrote both in Odia and English language, passed away at the age of 87 on 2 April.