Sheikh Hasina in India: Bangladesh PM should return home with her head high, notwithstanding the BNP threat
Bangladesh Prime Minister Sheikh Hasina deserves kudos, not brickbats, from Bangladesh people for the three defence MOUs that she has signed with India. Of course, for the BNP, it does not make any sense; but then it is understandable given its anti-India and pro-fundamentalist and terrorist past.
There will be no "grand reception" to welcome Bangladesh Prime Minister Sheikh Hasina in the country's capital Dhaka when she returns this evening after concluding her four-day official visit to India. The scrapping of the event, preparations for which were in full swing, was done on her "strict order", according to the ruling party, Awami League's office secretary Abdus Sobhan Golap.
Incidentally, late this evening, the opposition Bangladesh National Party(BNP), led by the other "begum" of the country, Khaleda Zia, is going to sit in a meeting with her party's standing committee members to discuss "selling of the country to India" by Hasina, and work out the party's next course of action.
These two developments give us a fair idea of the way Hasina's visit to India, marked by a great bonhomie between her and her host, Prime Minister Narendra Modi, is seen in Bangladesh's political circles. The visit witnessed as many as 22 bilateral "agreements" and Memoranda of Understandings (MOUs), including "extending" a third line of credit (LoC) of $4.5 billion by India to Bangladesh and additional $500 million worth LoC to Dhaka for buying defence equipment.
One can understand why Bangladeshi elites are unhappy for Hasina's visit not clinching the vexed and much-delayed water-sharing agreement on the Teesta river. But, it is difficult to fathom the agitation by the BNP that the Bangladesh prime minister has signed the defence MoUs "to appease India". BNP senior joint secretary general Ruhul Kabir Rizvi has threatened that "the country's people have no consent to the defence MoUs, and they won't allow those to be implemented". "We'll set up our security system in our own style," he said.
The BNP's assessment on the defence MOUs is highly misleading, to speak the least. First of all, it is precisely because to avoid any misunderstanding in the Bangladesh polity that Hasina was understood to have not agreed with India for a long-term defence commitments; what we have instead are three MOUs, not "agreements". By its very nature, a MOU is an expression of intent; it is not mandatory that an "agreement" is in the matter of implementation. In other words, it is absolutely up to Dhaka to respect these three defence MOUs or not.
But what exactly are these three MOUs? One MoU is between Defence Services Staff College, Wellington (Nilgiris), Tamil Nadu and Defence Services Command and Staff College, Mirpur, Dhaka for "enhancing Cooperation in the Field of Strategic and operational studies." The second MOU is between National Defence College, Dhaka and National Defence College, New Delhi, for "enhancing cooperation in the field of national security, development and strategic studies." In other words, these two MOUs are essentially knowledge specific, nothing else.
The third one is business-oriented, in the sense that it is a "defence cooperation framework", intended to bolster military supplies and technology transfer from India to Bangladesh, and that too with a LoC of US$500 million. It is as normal an agreement as India has with various countries from whom it imports or buys sophisticated defence equipments on its part. As it is, India is arguably the world's largest buyer of arms from verities of sources — Russia, the United States, Israel, France and Britain, to name a few. But, does that mean that India has sold its sovereignty to these countries?
In fact, one may ask in this regard Rizvi, or for that matter the BNP, to explain how in December 2002 begum Zia, then the prime minister of Bangladesh, had undertaken a visit to Beijing, during which she had a defence cooperation "agreement" with China, leading to a situation in which today the country's armed forces are hugely equipped by Chinese hardware in every wing — small arms to tanks, naval frigates and patrol crafts, aircraft and missiles? Has China, going by the BNP's assertion vis-a-vis India, usurped Bangladesh's sovereignty?
Incidentally, a whopping 80 percent of Bangladesh's military inventory is "Made in China". The Bangladesh army is equipped with Chinese tanks while its navy has Chinese frigates and missile boats. The Bangladesh air force flies Chinese fighter jets. Reportedly, China has already sold 65 large-calibre artillery systems, 114 missiles and 16 combat aircraft to Bangladesh, let alone small arms. In 2008, it helped Dhaka in building an anti-ship missile launching pad in Chittagong. Last November, Bangladesh acquired two diesel-electric submarines from China for $203 million. After they enter service this year, they will become the first and only submarines in the Bangladesh Navy.
However, what is notable is that many defence experts feel that China is literally cheating Bangladesh by providing out-of-date equipment but overcharging them. According to Russian military expert Vasily Kashin, the two submarines purchased by Bangladesh are modernised 035 project version subs. They were constructed in the 1970s and were considered not to be successful. After modernising, the 035G project subs were equipped with new torpedoes and sonar stations copied from the French sonars. But still, China used them, that too in between 1990-2000, only for combat training purposes. For operational purposes, China rather bought 12 submarines from Russia later.
In other words, Chinese arms to Bangladesh are of highly inferior qualities, which, in reality, emaciate its armed forces rather than empowering them. As Kashin says, "lack of experience of the Bangladesh Navy and their possession of the obsolete 035G submarines make them an easy target for a more advanced Indian Navy in case such a situation arises."
Secondly, overdependence on a single country for defence equipment is no longer desirable for any country. For instance, there was a time when India over-depended on Russia for arms, but systematically it has now started diversifying the sources of its defence needs. Likewise, Bangladesh should lessen its overdependence on China for the defence equipment that it needs and can afford to buy. "Approximately 80 percent dependency at this moment you see on China, so it should be brought down. That actually reduces our vulnerability," Abdur Rashid, executive director of the Institute of Conflict, Law and Development Studies in Dhaka, rightly argues, adding, "If one is interrupted we can depend on the other."
Arms from India (at least the spare parts and small arms) as an alternate source should have been welcome in Bangladesh, when former prime minister Manmohan Singh made that offer in 2011. It has taken six more years to make that prospect a reality. In fact, given the superior geographical proximity of India compared to that of China, Indian arms will prove more timely, speedy and reliable in crisis-situations for Bangladesh.
Viewed thus, Hasina deserves kudos, not brickbats, from Bangladesh people for the three defence MOUs that she has signed with India. Of course, for the BNP, it does not make any sense; but then it is understandable given its anti-India and pro-fundamentalist and terrorist past.
India
INS Vikrant, also known as Indigenous Aircraft Carrier 1, is the first aircraft carrier to be built in India
India
The former prime minister lauded the achievements in the past three decades, but expressed pain at the loss of lives and livelihoods due to the COVID-19 pandemic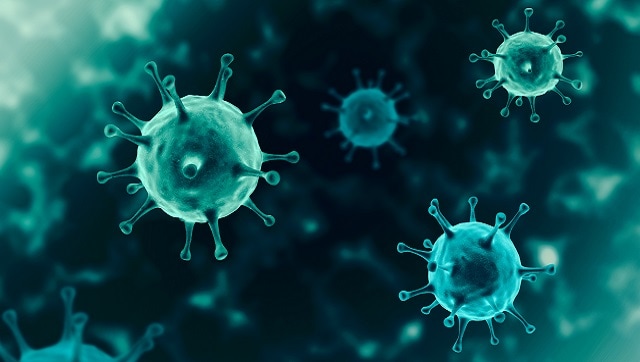 World
The Delta variant, which was first identified in India, is forcing governments to reimpose tough measures, while other nations are reconsidering plans to open their economies