NATO set to expand as Montenegro joins alliance defying traditional ally Russia
NATO is set to expand for the first time after eight years by welcoming Montenegro into the alliance.
Podgorica, Montenegro: NATO is set to expand for the first time after eight years by welcoming Montenegro into the alliance. The tiny Balkan nation is attending the NATO summit in Brussels on Thursday practically as a member, although the entry process formally will be wrapped in early June. To get there, Montenegro has stood up against Russia, which has sought to maintain strong historic, political and cultural influence in the country it considers a zone of interest. Russia has threatened economic and political retaliation. Montenegro says Moscow was behind a foiled coup attempt in October, which Russia denies.
THE BLACK MOUNTAIN ON THE SEA
Montenegro, which means "Black Mountain", is a small country in southeast Europe. It is a land of stunning natural beauty, squeezed between the Adriatic Sea and towering mountains, laced with green valleys and rushing rivers. The land area is nearly 14,000 square kilometers (5,300 square miles). Just over 600,000 people live in Montenegro, mostly in the capital Podgorica and along the coast. The economy is weak, relying largely on tourism.
A MOSTLY CHRISTIAN NATION WITH A COMPLEX HISTORY
About 70 percent Montenegrins are Orthodox Christians, which partly explains strong links to Russia, also a predominantly Orthodox Christian country. Until recently, Montenegro had been a faithful ally of Russia in the Balkans. Montenegro was also a rare country in the region to have retained a level of autonomy during centuries-long Turkish Ottoman rule.
A DIVORCE FROM SERBIA, AND AN ODD RELATIONSHIP WITH RUSSIA
Montenegro was part of Yugoslavia, which was dissolved in 1992. Montenegro then formed a union with Serbia. As a Serbian ally, Montenegro was bombed in 1999 by NATO which launched air strikes to stop a crackdown against Kosovo Albanian separatists. After deciding to split with Serbia in 2006 in a referendum, Montenegro took a strong turn toward Euro-Atlantic integration, despite Russia's bid to retain political and economic influence. Russian companies have invested millions in Montenegro, which has also become a favorite tourist destination. Russia recently has warned its citizens against traveling to Montenegro and has banned imports of Montenegrin wine.
HOW A TINY NATION IS DIMINISHING THE INFLUENCE OF A HUGE ONE
Montenegro has an army of just some 2,000 soldiers. But it is strategically located on the Adriatic sea, between NATO members Croatia and Albania, having deep-water navy bases that could be used for big navy ships and submarines. Bringing Montenegro into NATO further diminishes Russia's influence in southeast Europe, and blocks it from the so-called "warm seas" in Europe. The Russians are less worried about the strategic military loss than about their diminishing political influence on the region.
HOW GLOBAL TENSIONS PLAY OUT WITHIN MONTENEGRO
Montenegrin people remain deeply split over NATO and Russia relations. Pro-NATO government officials say membership in NATO will bring stability after a turbulent history and loss of independence in the 20th century. Pro-Russian opposition figures say NATO entry means the betrayal of traditional friends, Serbia and Russia. The divisions are likely to persist after Montenegro formally joins NATO, but officials hope they will ease over time.
Economic development will play a crucial role, and Montenegro began negotiations toward joining the European Union in 2012.
Subscribe to Moneycontrol Pro at ₹499 for the first year. Use code PRO499. Limited period offer. *T&C apply
Arts & Culture
Jean is also working on a database of African artisanal techniques, fabrics, motifs and other cultural references.
News & Analysis
Ford will spend $1 billion to revamp its factory in Cologne, Germany and make it a base for production of battery powered cars using Volkswagen's mechanical framework.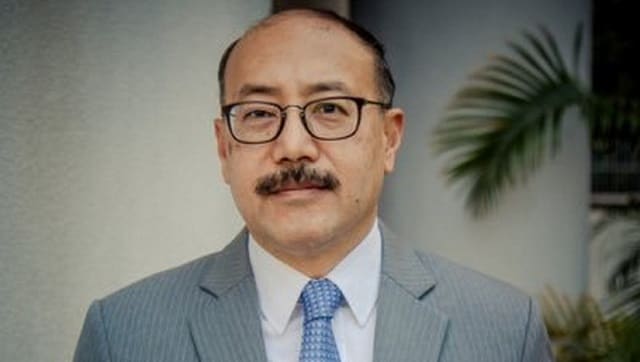 India
According to the website of the Indian embassy in Russia, the total bilateral trade between the two countries from January-September 2019 stood at $7.55 billion