IPL 2017: Rising Pune Supergaint captain Steve Smith's mind is ahead of MS Dhoni's, says owner Sanjiv Goenka
Goenka said: 'MS Dhoni is one of the greatest minds I have interacted with. And he is the best wicketkeeper in the world... The one mind ahead of Dhoni's is Steve Smith's."
Having sacked Mahendra Singh Dhoni from Rising Pune Supergiant captaincy at the start of the Indian Premier League (IPL) season, the team's owner Sanjiv Goenka has now heaped praise on the former India skipper.
"MS (Dhoni) is one of the greatest minds I have interacted with. And he is the best wicketkeeper in the world," Goenka told Hindustan Times.
However, Goenka added that the man who replaced Dhoni as Pune captain, Steve Smith, had a sharper mind than the Indian.
"The one mind ahead of Dhoni's is Smith's. My brief to Smith was: 'win the championship'. It's difficult to believe the way he has planned some dismissals, the tact and firmness with which he has dealt with tricky situations and the win-or-nothing attitude he has been able to infuse in the team, get them to gel as a unit. And he's gone out in the strategic timeouts to tell batsmen to either score 30 off the next 12 balls or get out. If we had a bad start, it was because Smith was out with food poisoning," Goenka added in the interview.
The former India skipper has not had the best of seasons, scoring 280 runs from 14 innings, with a highest score of 61 not out.
What has made matters worse for Dhoni was some of the tweets posted by Goenka's brother Harsh Goenka, who had raised the hackles of Dhoni supporters when on 6 April he had tweeted: "Smith proved who is the captain of the jungle. Overshadows Dhoni completely. Captains innings. Great move to appoint him as captain (sic)."
Dhoni never responded to the jibe in public and the duo seems to have made peace judging by Harsh Goenka's tweet earlier this month.
Dhoni at home yesterday..... pic.twitter.com/9R6PMqykHG

— Harsh Goenka (@hvgoenka) May 11, 2017
Find latest and upcoming tech gadgets online on Tech2 Gadgets. Get technology news, gadgets reviews & ratings. Popular gadgets including laptop, tablet and mobile specifications, features, prices, comparison.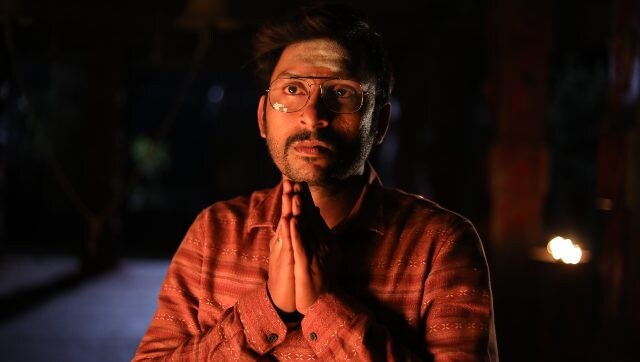 Entertainment
Mookuthi Amman, going by the trailer, seeks to push the narrative on what devotion means. It also speaks about issues such as the mental health within the elderly.
First Cricket News
Displaying the spirit of friendly competition, Kings XI Punjab batting coach Wasim Jaffer left an interesting tweet to congratulate Mumbai Indians after their fifth title triumph.
First Cricket News
Graeme Smith allayed doubts about Australia's slated tour next year despite the political turmoil that Cricket South Africa is currently going through and the country's struggles to contain the COVID-19 pandemic.